Andy Murray has won the BBC Sports Personality of the Year award for 2016.
The odds-on favourite this year won Wimbledon, Olympic gold and became world No 1 for the first time - and has now become the first person to win the trophy three times.
Triathlete Alistair Brownlee was voted second, and show-jumper Nick Skelton third. Murray revealed his wife, Kim Sears, voted for Skelton.
Murray's victory - ahead of 15 other candidates - means he passes two-times winners Henry Cooper, Nigel Mansell and Damon Hill.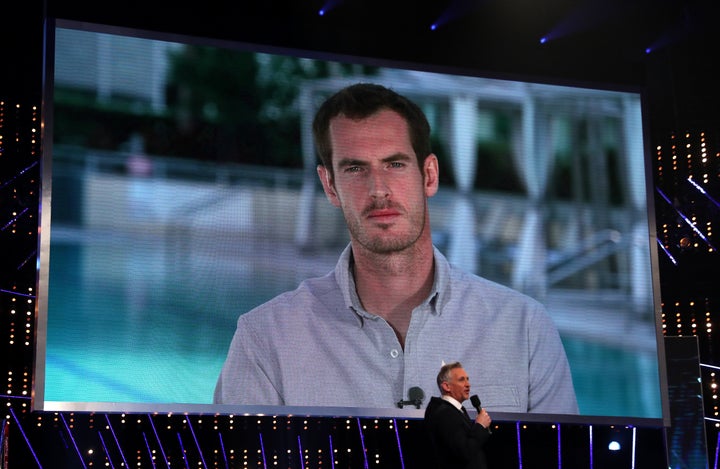 On receiving the award from boxer Lennox Lewis, Murray said:
"I want to thank everybody that voted. And all of my team, my training block in Miami who all make so many sacrifices for me. I appreciate all of their support.

"I want to thank all of my family, including my Mum in the crowd, and my Dad who just got married ten days ago. I miss you guys.

"And a huge thanks to my wife for all of her support, and my daughter, who won't know who this means, but maybe in a few years.

"And I also have a bone to pick with my wife, who told me five minutes ago on the phone that she voted for Nick Skelton. Which isn't wise with Christmas coming up...

"It's been a great year for British sport and I am so proud to have been a part of it."
The other winners included ...
Popular in the Community