Viewers tuning in to learn 'How To Stay Young' last night on BBC One came away with only answer... be more like Angela Rippon.
The former TV newsreader teamed up with doctor to investigate what ages us physically, and what we can do to combat it, but most viewers were too busy gazing at Angela in awe.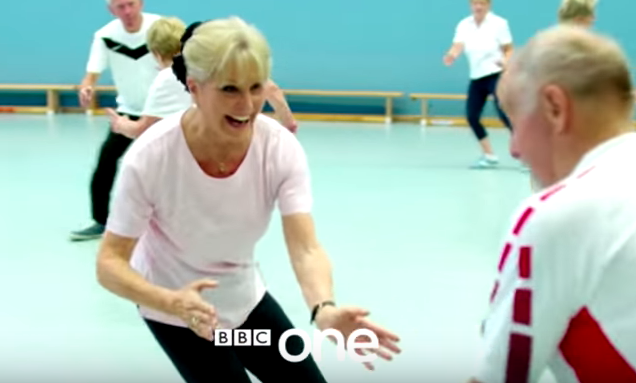 It didn't take the medical specialist she attended for a body MRI to tell her she had "quite young legs". Many viewers had already spotted that for themselves.
Whether she was smacking a tennis ball around the court, joining a bunch of other pensioners in jiving around for science, or gazing at herself in an unforgiving mirror, she was a one-woman advertisement that there is beauty to be enjoyed at any age.
It wasn't all good news for Angela, though. Despite her youthful looks, good diet and commitment to exercise, she learned that she had a dangerous amount of internal fat surrounding some of her organs, so she was off to stock up on pulses and lentils, thought to help resist this problem.
Her colleague Dr Chris also visited a town in California where residents live an average 10 years longer than everyone else in the same state. Their secret?7th Day Adventism and the vegan diet that comes with it, according to one retired heart surgeon, a sprightly 100 years old, who only retired from the operating table five years ago. "I could still do a lung in my sleep," he told us. I believed him.
'How To Stay Young' continues on BBC One next week. Episode 1 is available on BBCiPlayer.