Three people briefed on the negotiations claim a full takeover is being considered, as well as the option of a strategic investment, the report says.
The discussions mark what the FT calls "the clearest sign yet that the iPhone maker is seeking to transform the automotive industry".
Apple has been working on a self-driving car for two years. But the firm hasn't yet publicly acknowledged the programme.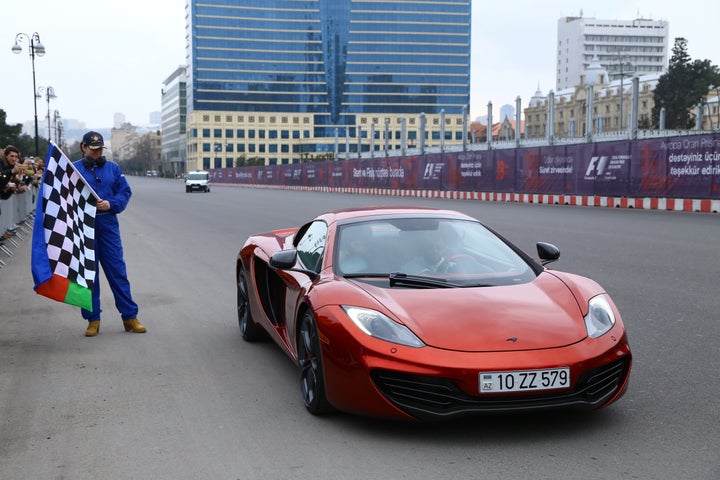 It could benefit from McLaren's expertise in automotive engineering, on-board computer systems and chassis materials such as carbon fibre.
The lossmaking manufacturer is reportedly valued at between £1bn and £1.5bn.
In recent weeks, reports have surfaced about significant departures from Apple's covert team of electric car designers and engineers.
Some analysts believe the firm is shifting its focus on to the underlying systems powering a self-driving car, rather than building the vehicles.
As such, the FT's sources said it was unclear whether the McLaren deal would get the green light.
But other analysts question whether Apple would abandon its tried and tested strategy of building each products' hardware and software.
Update - McLaren has since denied the claims: