Why? Because in some ways it changes very little, but in others it makes huge strides. Much like the new Apple Watch Series 2, Apple know when it's onto something good and so focuses on refining, evolving and improving.
Don't be fooled though, the iPhone 7 contains some genuinely brave decisions and others that, while small, give us some hint of where the company is heading. Think of the iPhone 7 not as reinventing the wheel, but as the very best of what it can currently be.
Looking at the phone from the front you'd be hard pressed to know that what you're holding is in fact a new phone. Instead it's on the back and the bottom where Apple have made some design changes.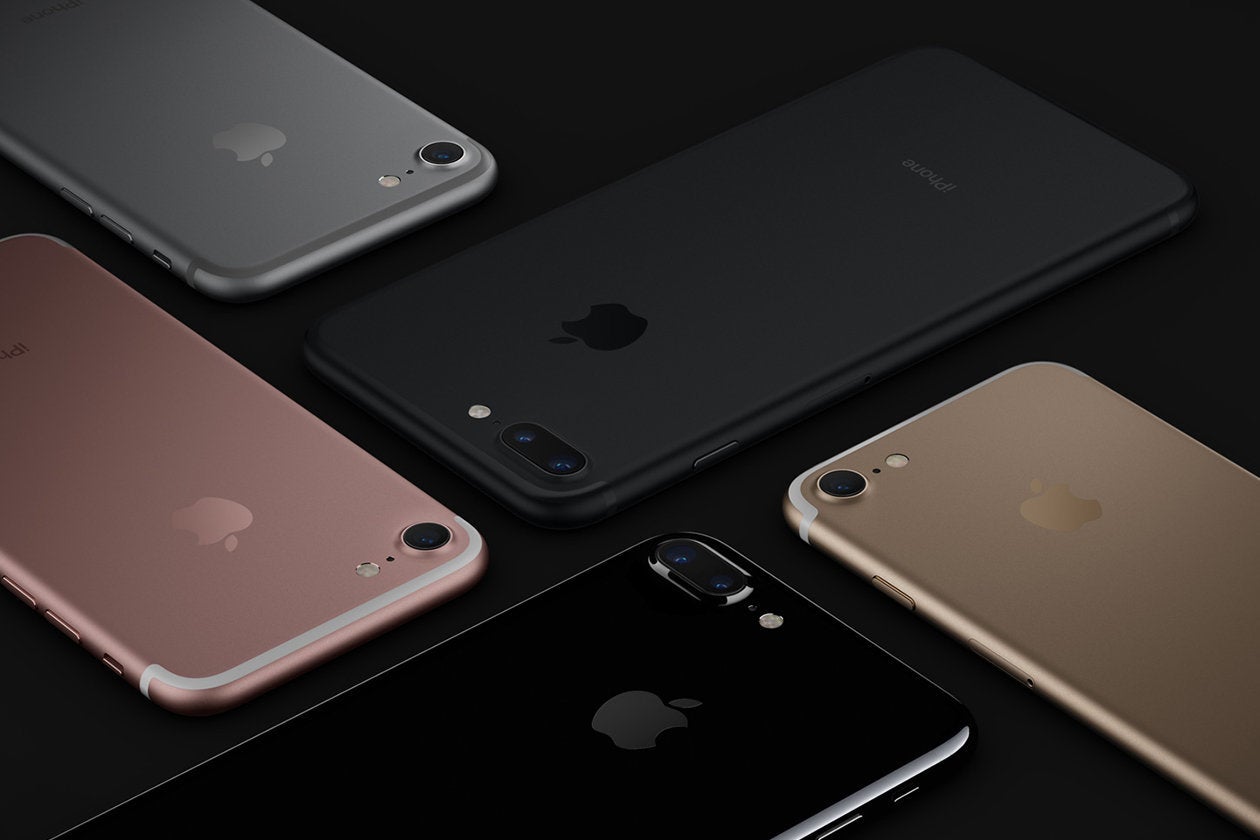 The antenna bands have been curved around the top and bottom of the phone. This is then accompanied by a larger but ultimately softer camera bulge. On the bottom is the Lightning connector joined by two speaker grills, one of which has, yes, replaced the headphone jack.
You can now buy the iPhone in five colours: Silver, Gold, Rose Gold, Black and the much talked about Jet Black.
While everyone has a preference ours is undoubtedly the Black. It's a beautifully rich matte black that blends effortlessly into the display with an inky black logo on the back adding a splash of shine. It's menacingly subtle. That's not to say the Jet Black isn't good-looking, it's just the price you're going to pay will be in tiny scratches and many many smudge marks.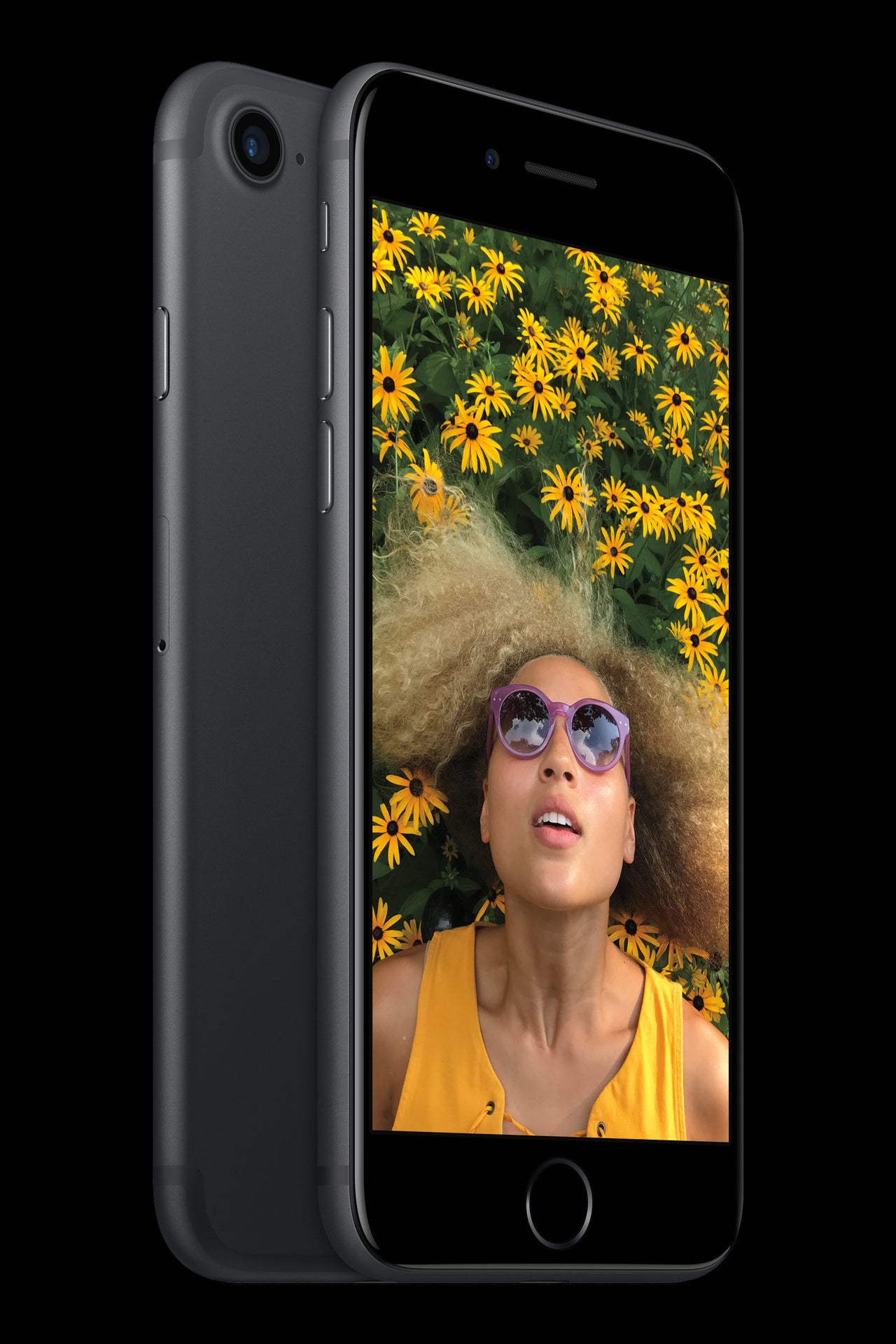 Another change to the iPhone's design is the Home button. Instead of a clickable mechanism, the iPhone 7's Home button is static, allowing Apple to achieve two things.
The first is in making the iPhone water resistant (less moving parts), the second allows for the inclusion of Apple's own 'Taptic Engine', a vibration motor that unlike most conventional vibration components in a phone allows for incredibly precise 'clicks' that respond to pressure.
Using the new Home Button is a bewitching experience, the Taptic Engine is so accurate that in many ways the click still feels like it's there. Turn the iPhone 7 off though and you'll realise just how immovable that Home Button really is.
In many ways it's one of the most impressive additions to the iPhone, clicks are employed throughout the menus giving physical and audible accents where needed. Combined with Force Touch these two features move from the realms of potential gimmick to meaningful interaction.
Another hardware is the move from a single speaker to two stereo speakers located at each end of the phone. The top speaker is found in the earpiece while the bottom remains down by the Lightning port.
The natural issue here is that one is forward-facing and another is downward-facing. To counter this Apple's done some pretty clever balancing which means that even at full volume the sound feels relatively centred. Is it loud enough to replace a Bluetooth speaker? Definitely not, but with many phones now offering dual-speakers it's good to see.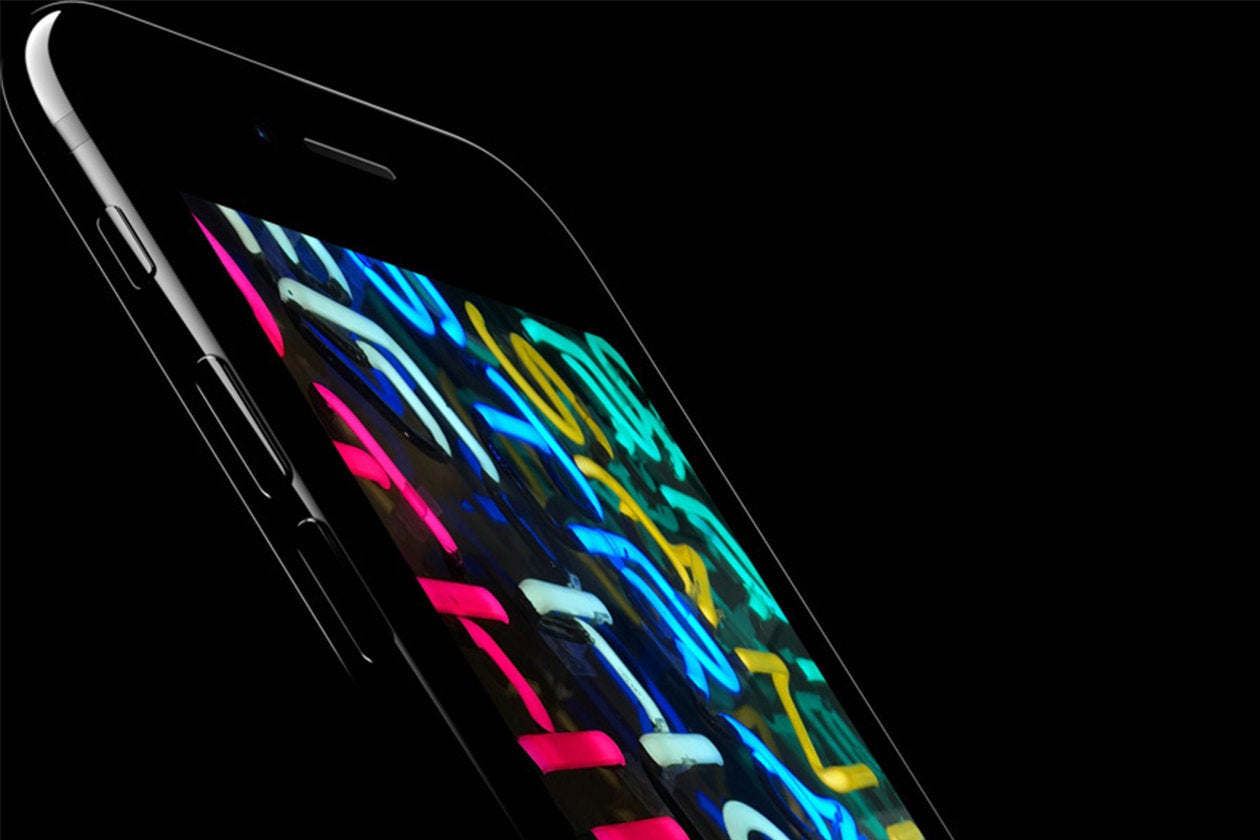 Next we turn to the screen. The iPhone 7's display is the same size as before and the same resolution however Apple have made some major improvements elsewhere. It is now 25 per cent brighter and supports the Wide colour gamut.
Apple's clearly not participating in the pixel race and to be quite frank we can't blame it. The idea of your eyes being able to fully appreciate a 2K or 4K display on a smartphone is just silly. Instead Apple have gone the same direction as Sony, choosing to enhance the picture quality.
The result is impressive, indeed it might be one of the most impressive things about the iPhone 7. The wide colour gamut isn't just a gimmick, colours pop out of the display when put alongside the screens of the 6s or the SE. Supporting wide colour has other benefits too, allowing your photos to look even better. There are always going to be people that just want bigger numbers, but in this instance we'll choose the quality over quantity every time.
Finally we have the camera. This is where your decision between an iPhone 7 and iPhone 7 Plus will be crucial.
The iPhone 7 comes with a single f/1.8 aperture and six-element lens, the result of which is a camera that is much, much better at taking pictures in low light. There's optical image stabilisation thrown in as well to help those videos look even smoother than before.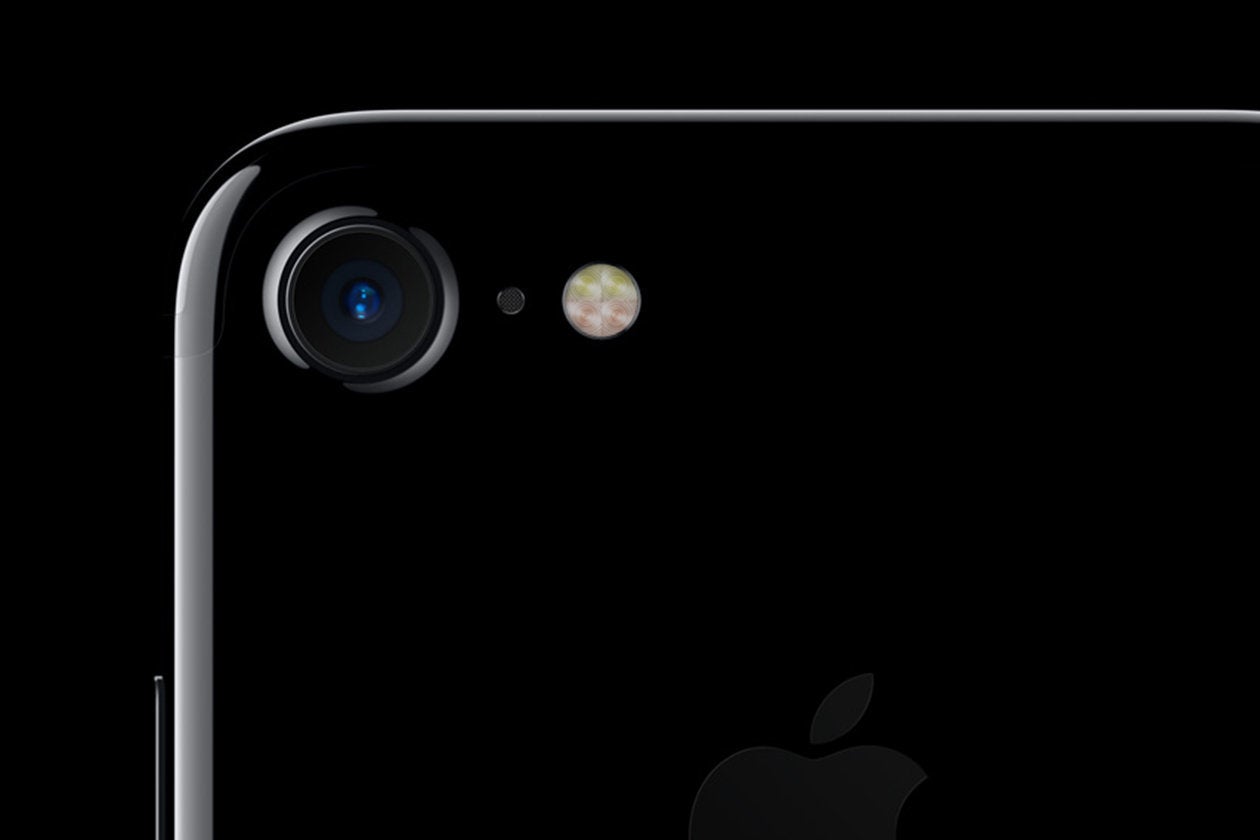 Our experience of using the camera has been that Apple have made some really solid improvements. The iPhone has always been the ultimate point-and-shoot and the 7 simply builds on this philosophy. Low light pictures are much improved over the 6s and while noise is still unavoidable in some conditions generally pictures are brighter, cleaner and more vibrant.
Video looks and sounds really really good, we spent the weekend recording video at a festival and the environmental factors were certainly not in the iPhone's favour. Despite all of that the result was some incredibly smooth, low-noise footage that captured a large tent gig with remarkable clarity.
If photography is one of your key use cases for a smartphone and you still want an iPhone, then the 7 Plus has its smaller sibling beat.
Finally we have iOS 10 and it's Apple's most considerable update in some time.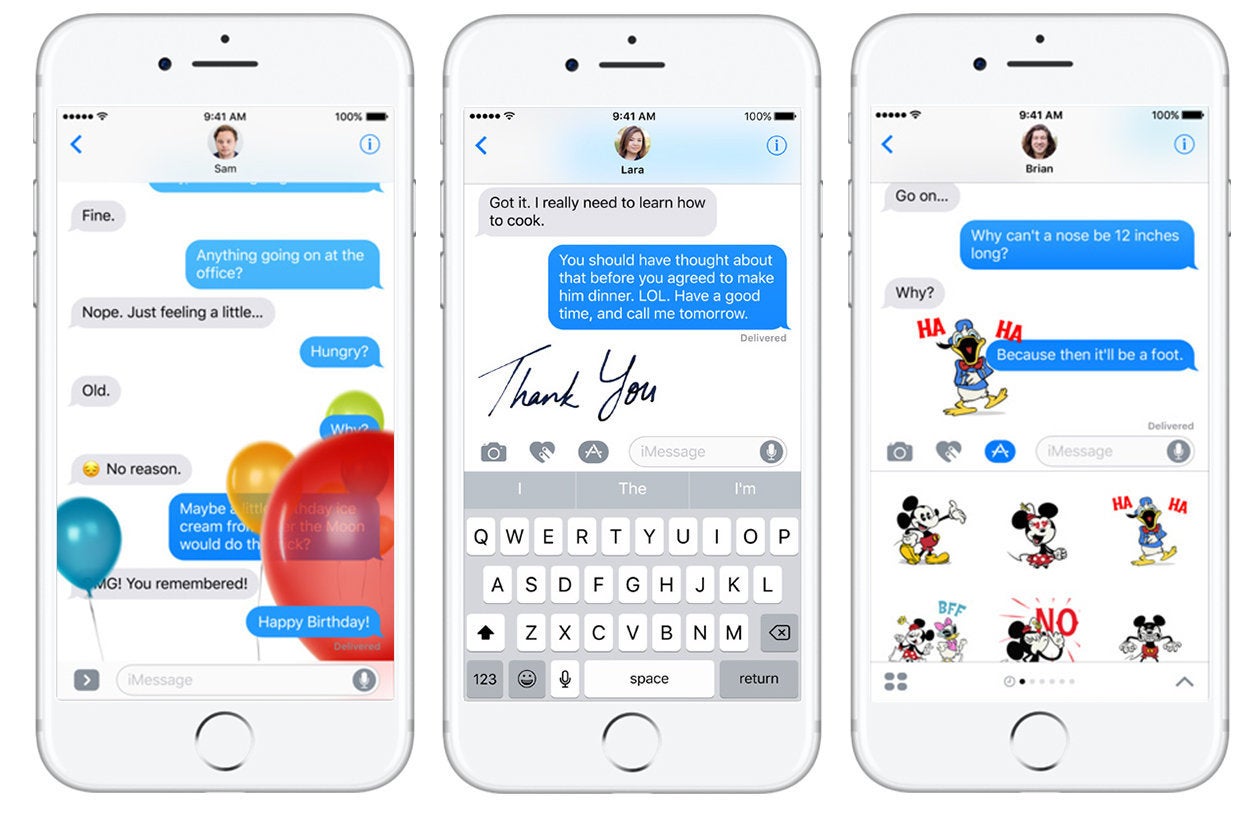 We won't go into too much detail as you can check out many of the new features here. Instead what we will say is that fundamentally the iPhone experience is as it was.
Major additions include an iMessage app store which allows you to use certain apps directly within the Messages app while the Music app has been completely redesigned.
Apple Music now sports a much simpler interface with larger icons and text. The service now also include personalised playlists, a welcome addition that'll start to put it more at the heels of Spotify.
In our view Apple Music isn't quite there yet. The new interface, although easier to use, feels just a bit too big visually. Album artwork is great but we would rather choose functionality in this instance. Of course that's just us.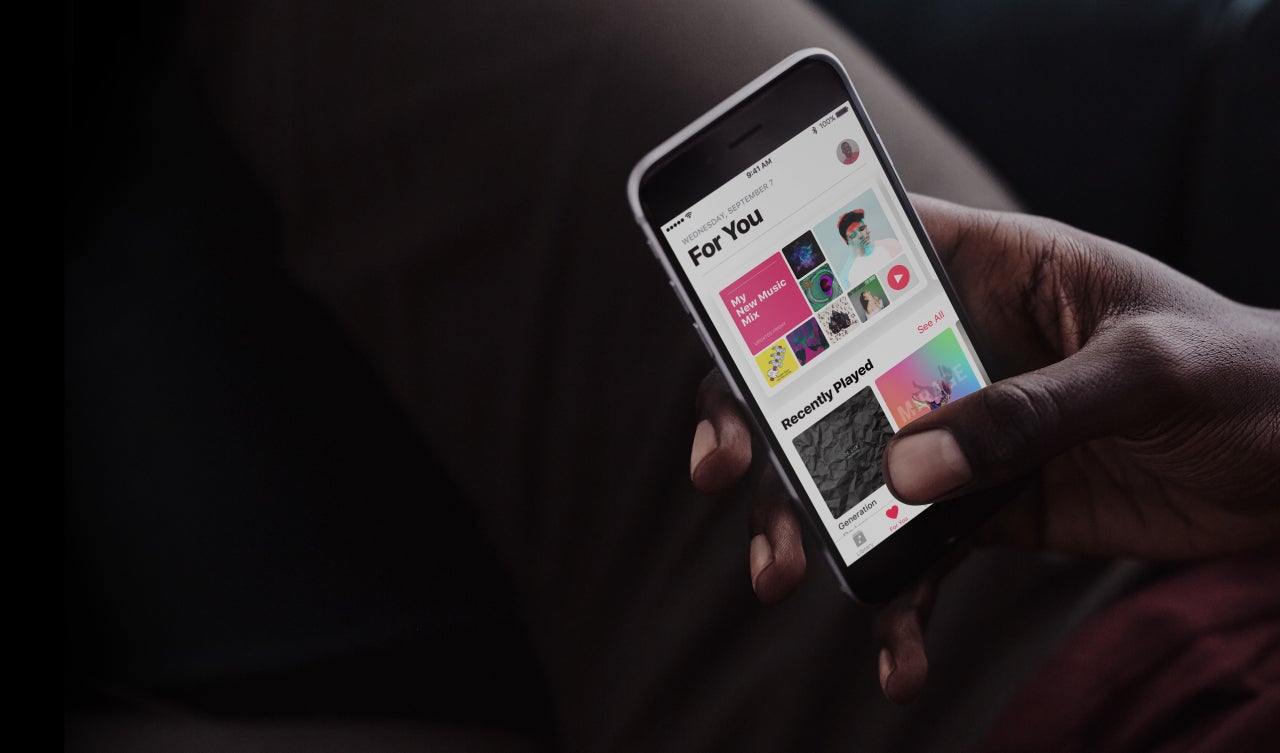 Last but not least is battery life. The iPhone 7 boasts a new A10 fusion chip which is effectively a quad-core processor that can switch between two very low power cores or two very high power cores depending on the task. The result of which is improved efficiency and a claimed battery life increase of two hours on the iPhone 7.
In the real world? There is a definite improvement, of course Apple isn't including an Apple Watch or wireless headphones into the equation, both of which will drain the battery and indeed did drain the battery when we put it through its paces.
It's still not bad though, we unplugged our iPhone at 6:30 this morning and despite using wireless audio and having the Apple Watch at time of writing (15:45) it's showing 53 per cent.
Who should buy the Apple iPhone 7?
This is Apple's best iPhone ever, and if we're honest it's one of their most innovative devices yet. Of course it can't escape the rumours surrounding next year's device but if you're looking to buy a smartphone right now, and Apple are on your radar, this is the phone for you.
Who shouldn't buy the Apple iPhone 7?
The iPhone 7 has a truly great camera, but if photography is something you do every single day we would seriously consider the 7 Plus. Also if you're a devout Android user who's after the latest trinkets like iris-scanning, wireless charging and hi-res audio then the iPhone 7 is unlikely to persuade you to jump over to Apple.
iPhone 7 UK Price: 32GB: £599, 128GB: £699, 256GB: £799
Popular in the Community