The Apple iPhone 7 is officially real. No more rumour pieces, no more leaks, it is a real physical thing and no it doesn't have a headphone jack.
What it does have is an incredible camera, a touch sensitive central panel which replaces the home button and a confirmed UK release date of 16 September. Prices start at £599.
The phone is also water and dust resistant, and is available in two new shades of black, brushed and glossy, in addition to the existing palette of colours.
Scroll down for a breakdown of prices.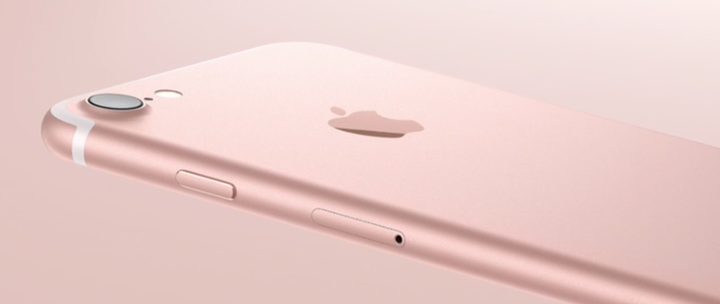 You can pre-order the iPhone 7 and iPhone 7 Plus from 9 September and then actually queue and buy it in a physical store from 16 September.
The three big changes are the loss of the headphone jack, the touch sensitive panel which replaces the home button and the iPhone 7 Plus's dual camera.
Apple is promising to include a lightning adapter in every box for those who don't want to sacrifice their old headphones just yet.
Ditching the clickable Home Button, the phone instead boasts a touch-sensitive circular panel which integrates the Touch ID fingerprint sensor.
Meanwhile around the back, the all-new 12MP camera comes with an optical zoom and more sophisticated image processor. The iPhone 7 Plus also features the dual-lens system that had long been rumoured.
By diverting audio through the Lightning Port or Bluetooth, Apple believes it'll spawn a new range of smarter audio devices that can do more than simply play you the latest songs.
Both iPhones will have 12MP sensors but the iPhone 7 Plus will have a dual-lens camera which includes a wide-angle lens and a telephoto lens.
Don't feel disheartened if the smaller iPhone is still your favourite, it will still come with an incredibly impressive 12MP sensor that Apple says has been given a serious boost.
A better light sensor should mean that grainy late night photos will look a lot clearer on the iPhone 7.
iPhone 7 UK Release Date:
iPhone 7 and iPhone 7 Plus Pre-Order: 9 September
iPhone 7 and iPhone 7 Plus UK Release Date: 16 September
iPhone 7 Plus 128GB: £819
iPhone 7 Plus 256GB: £919
Related