Researchers have found a flaw in Apple's encryption techniques that could allow hackers to decrypt photos and videos sent over iMessages using older versions of iOS.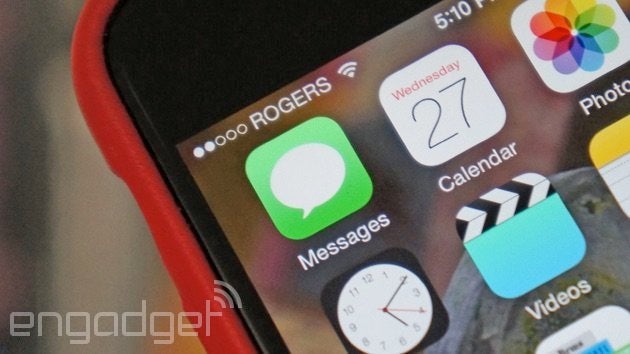 The team at John Hopkins University said the bug could be something lawmakers could exploit in order to bypass the security encryption provides.
Matthew D. Green, a computer science professor at John Hopkins University, who headed the research said the flaw is an example of how hard it is to get encryption right.
"Even Apple, with all their skills — and they have terrific cryptographers — wasn't able to quite get this right," he told the Washington Post.
"So it scares me that we're having this conversation about adding back doors to encryption when we can't even get basic encryption right."
Apple has been notified and the company has said iOS 9.3 fixes the problem.
According to the Post, the company released a statement:
"Apple works hard to make our software more secure with every release," they stated.
"We appreciate the team of researchers that identified this bug and brought it to our attention so we could patch the vulnerability. . . . Security requires constant dedication and we're grateful to have a community of developers and researchers who help us stay ahead."
Encryption is one way to protect data and ensure that only those with authorisation can access it.