Apple's Online Store has gone down ahead of its big event kicking off at 5pm GMT.
If you're an online shopper hoping to get a quick bargain, be prepared to be greeted with the following message, which appears in different languages.
"Our virtual doors are just about to open. Thank you so much for your enthusiasm and your patience as we work to get everyone in as quickly as possible. Keep checking back, because it won't be long now."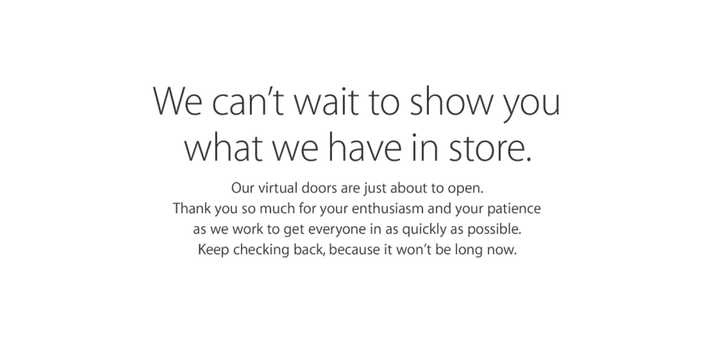 It is of course customary for the online store to go down ahead of the company's big events.