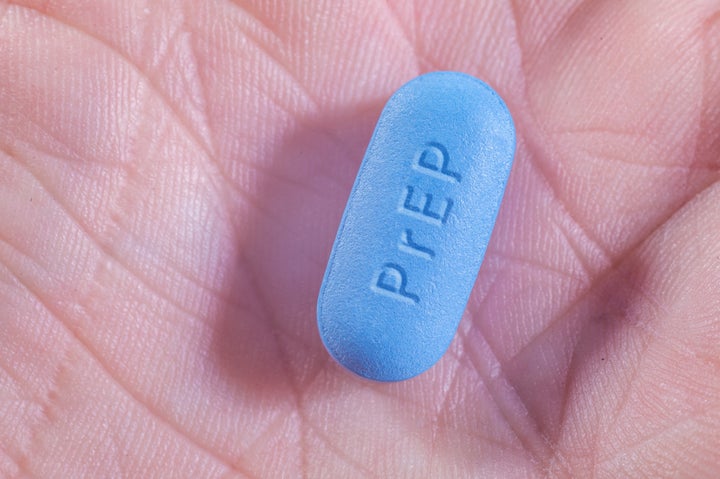 This weekend (9/10 February) in Amsterdam European healthcare workers, activists, advocates and policy makers are at a conference discussing how they can facilitate HIV pre-exposure prophylaxis (PrEP) more widely across European countries.
Turning the tide of the HIV epidemic
PrEP, an unassuming small blue pill, taken before sex, has shown great promise as a new HIV prevention measure. It is designed for men and women who do not have HIV, but who are at a high risk of getting it. Without doubt PrEP has the potential to alter the spread of the epidemic.
This HIV prevention drug is free on the NHS in Scotland and Wales but in England is subject to a three year implementation trial (IMPACT trial), open to 10,000 people but is running out of places in some parts of the country. To some people, the use of PrEP has felt controversial and it has been described as 'a lifestyle drug', and its users as 'promiscuous'. However, such highly critical language would not be considered acceptable if referring to those who choose other behaviours which may affect health, such as smoking, drinking alcohol or over-eating.
The reaction to PrEP very much mirrors the reaction to the contraceptive pill back in the 60s. Taking it allowed young women to be in control of their own bodies. For the first time women could choose when they wanted to have children and did not need to rely on their partner using a condom. Although this was undeniably one of greatest liberating scientific advances of the 20th century there was a significant moral outcry. Similarly negative rhetoric was used to refer to women who wanted to take the pill, with the popular media using words like "sluts" to describe them.
PrEP is not about people wanting more sex. PrEP enables people to have an intimate, loving relationship with an HIV positive partner not yet on treatment, or to have sex with partners who may not know their status. Using it alongside condoms provides protection against other sexually transmitted infections.
Trial proves 90 per cent effectiveness
Clinical evidence from the PROUD* trial showed that PrEP is around 90 per cent effective at preventing HIV transmission from a positive partner to a negative partner. The strength of this evidence led to the trial being stopped, and everyone enrolled being offered PrEP.
But it didn't end there. NHS England (NHSE) unfortunately said PrEP was prevention not treatment, and therefore local councils, as opposed to NHSE, were legally responsible for commissioning it. Thankfully this position was successfully challenged in 2016 by the National AIDS Trust (NAT) who took the NHS Commissioning Board to judicial review.
While the IMPACT trial will address relevant questions about delivering PrEP on a large scale, some have questioned whether the trial was motivated in part by a delaying tactic to save money, as much as by an assessment of how PrEP might be rolled out.
Is it right to continue to limit or stagger access to PrEP to those at highest need in England when it is available freely on the NHS in Scotland and Wales? What role do you think the NHS should have in preventing illnesses caused by behaviours such as smoking, problem drinking and obesity? Why should a sexual behaviour be viewed any differently?
One thing is certain - the debate will run and run. But as long as the debate rages many more people will become unnecessarily infected with HIV.
*BHIVA statement: http://www.bhiva.org/BHIVA-continues-to-recommend-PrEP.aspx