The 'Dangerous Woman' singer was one of several A-list performers on the night, and was photographed on her way into the event in a long blue dress and some towering high heels.
Unfortunately, as Jennifer Lawrence will tell you, long dresses and high heels aren't always the best of friends, and Ariana discovered this the hard way when she suffered a slip-up, with the world's media there to capture the moment.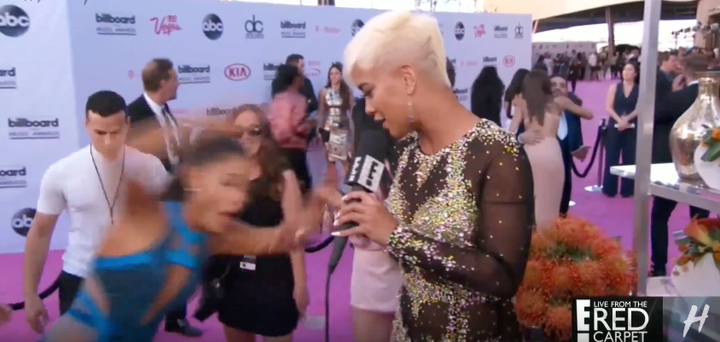 We have to hand it to her, though, she recovered well from the tumble and, once she was done clutching to a presenter from E! News for her dear life, she went on to deliver a typically warm and articulate interview.
Ariana was also one of the stand-out performers of the night, thanks to her rendition of the title track from her new album, 'Dangerous Woman', as well as the second single to be taken from the collection, 'Into You'.
Still, as you can see, Ariana is in good company...