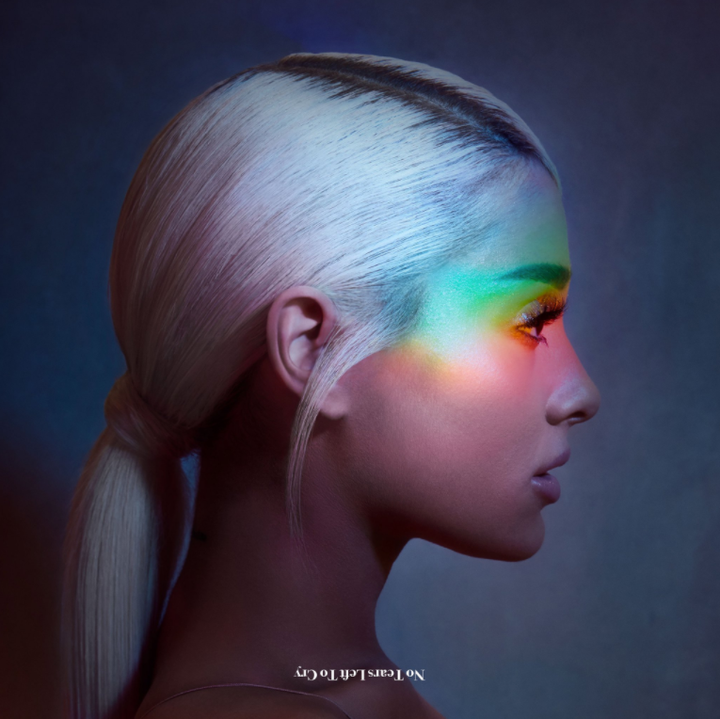 'No Tears Left To Cry' is the lead single from Ariana Grande's upcoming fourth album
The song was co-written by Ariana and frequent collaborators Savan Kotecha, ILYA and Max Martin, who have worked on her past hits like 'Bang Bang', 'Problem' and 'Into You'
Lyrically, 'No Tears Left To Cry' hears Ariana jubilantly singing about leaving difficult times in the past and celebrating the love and joy in her life
'No Tears Left To Cry' is the first song she's released since the terror attack at her concert in Manchester last year, which took the lives of 22 people.
Both the song and its accompanying music video - directed by Dave Myers - dropped early on Friday morning (20 April).

"Ain't got no tears left to cry, I ran out," Ariana sings in the first verse of her new single, "But boy I like it."

And boy, she was not kidding.

The world's eyes were on Ariana Grande when she announced that she would be dropping a new single at the end of the week, specifically whether she would acknowledge the tragic events of the last year, in which 22 people were killed in a bombing at her concert in Manchester.

Even when the song's title, 'No Tears Left To Cry', was revealed, many began speculating that she would be returning to the pop scene with a sorrowful ballad reflecting on the tragedy.

So imagine our surprise when 'No Tears Left To Cry' turned out to be the last thing anyone expected - an unapologetic and joyful song about picking yourself up, leaving the darkness behind and dancing into the light.

Since the attack almost a year ago, Ariana was fundamental in putting together the One Love Manchester tribute concert and has visited victims' families and those hospitalised by the bombing. Her above-and-beyond efforts were even recognised by the city of Manchester, who made her an honorary citizen.

On 'No Tears Left To Cry', Ariana shows that while she will never forget the tragic events of her past (the song's music video closes with a shot of a bee, the symbol of hope used in the wake of the Manchester attack), she also won't be defined by darkness, and urges anyone else who's been through trauma to "come with her" into the next phase.

Indeed, while the allusions to the Manchester bombing are unmistakable, 'No Tears Left To Cry' is a song for anyone who's struggling in their life, and could be seen as a beaming beacon of hope for anyone experiencing tough times.

Exciting, emotional and unlike anything she's done before… we just can't wait to see what she has in store on the accompanying album.

"Ain't got no tears left to cry, so I'm pickin' it up, I'm pickin' it up, I'm lovin', I'm livin'...""
"I just want you to come with me, we another mentality...""
"We're way too fly to partake in all this hate we out here vibin', we vibin'...""
T A K E H O M E M E S S A G E

Ariana is entering a new stage of her career, and while she's in no rush to forget the tragic events of the past, she's clearly feeling optimistic about the future.