Now, as anyone who's ever watched an interview with Jennifer Lawrence will know, she's not exactly averse to playing up her woops-I've-fallen-over-again-I'm-ever-so-normal-does-anyone-fancy-a-pizza-and-a-beer persona, and this is exactly what Ariana played up to her during her impression.
Donning a blonde wig and a white jumpsuit to play J-Law on a fictional celebrity edition of 'Family Feud', she joked: "They told me not to do a gameshow, but I was like 'screw it', I'm a regular person."
When asked to name a bad habit, she then remarked, in character: "I mean, I love Pringles. If no one's looking I'll eat, like, a whole can. Like, every day is my cheat day, you know what I mean?"
Just in case you're not convinced by the impression, check out this video of the real Jennifer in full swing.
Of course, Ariana, has form when it comes to celebrity impressions, though they do usually tend to be more musical in nature.
In addition to her 'SNL' sketch, Ariana performed new track, 'Be Alright', as well as her latest single, 'Dangerous Woman', which you can watch below: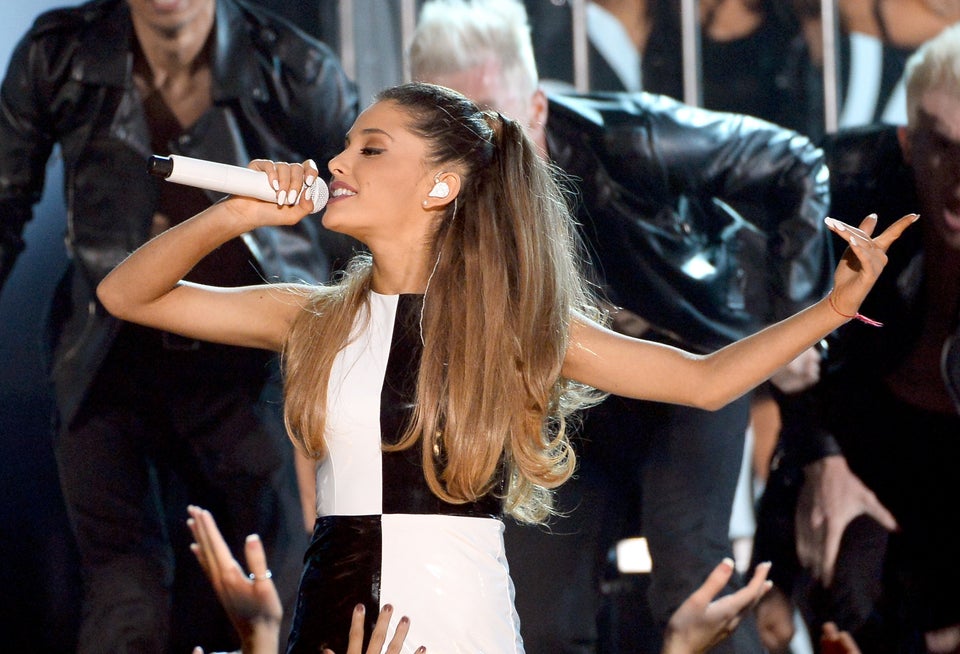 Ariana Grande: 9 Facts In 90 Seconds