For most of us, smelling a stranger's armpit is an obstacle we try to avoid at the best of times.
But this week, a group of single city-dwellers actively sought out underarms to sniff - all in the hope of finding love.
On Wednesday the Alcoholic Architecture bar in central London hosted the UK's first underarm sniffing speed dating event.
Visitors met one another while wearing paper bags over their heads with eye, nose and mouth holes cut out.
They then sniffed their way around the room until they found a scent that caught their attention.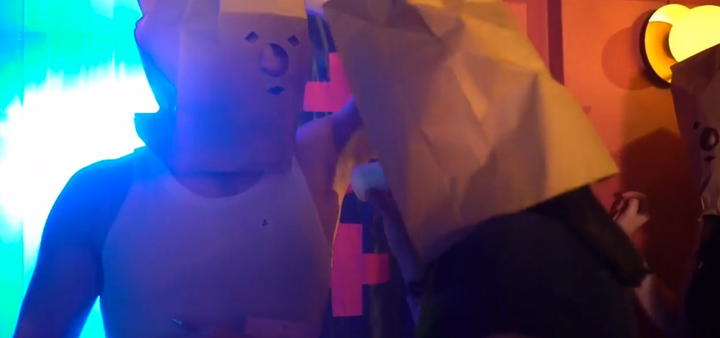 The event was the brainchild of experience and contemporary food design company Bompas & Parr.
"The advantage of Romancing the Armpit speed dating is added awkwardness, giving a telling insight into their personality," the brand's website explains.
"Further, what's the point in matching genetically with an armpit that belongs to an aesthetically intolerable face or nauseating character?
"There will be no disguises or concealed sniffing at Armpit Dating. Your eye contact, humour, physical and emotional interactions during nose-to-pit engagements are set to reveal a lot."
Thanks, but we'll stick to Tinder.
Related