"In my experience, auctions are a great place to find great deals – and maybe even more so today," Pam Kueber of Retro Renovation told HuffPost Home. "That's because some 10,000 baby boomers are retiring daily and increasingly, they are downsizing – or just clearing out the accumulated clutter of decades. All that stuff needs to go somewhere, and impatient boomers may just call a local auction house and say, "Get this stuff out of here -- now!"
"Auctions are an arm-wrestling match. On the plus side, you can ABSOLUTELY win your item," she told HuffPost Home. "On the down side, disappointment will come in the form of accidental bankruptcy, or watching your item-of-destiny walk off into the sunset hand-in-hand with someone else."
The latter happened when Barnes had her heart set on a set of antique urns, below. She quickly found herself in a heated competition with a deep-pocketed bidder, who ultimately ended up with the urns.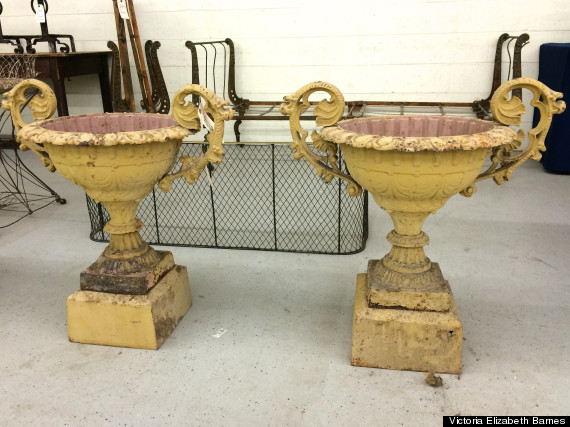 Auctions are also great places to find starter furniture, says Catherine Wakefield, the owner of the vintage, antique and budget-focused design service Second Dibs. "They are an excellent resource especially for those not looking to fill a particular need, especially someone who just moved into a new apartment or house," she told us.
Convinced yet? Kueber, Barnes and Wakefield gave us their best auction tips and what to know before you set your heart on a vintage treasure.
1. First things first: Don't be intimidated.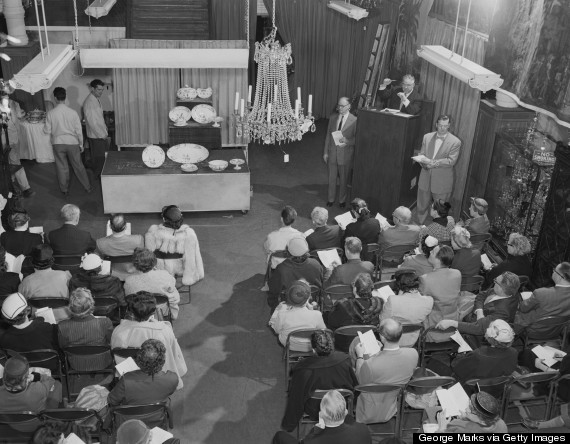 Get the "lay of the land" by watching an auction live first. "Go to your first auction and buy NOTHING," Barnes says. "Get used to how it works." Auction items are called "lots" and are usually numbered. The auctioneer will introduce a lot, then start the bidding with a beginning price. If no one indicates interest, the auctioneer might offer a lower price. Once bidding starts, the auctioneer will increase the price by increments until the bidding competition stops. The winner either picks up the item right there, or will take it away on an agreed-upon later time.
2. Go a little off-the-beaten path.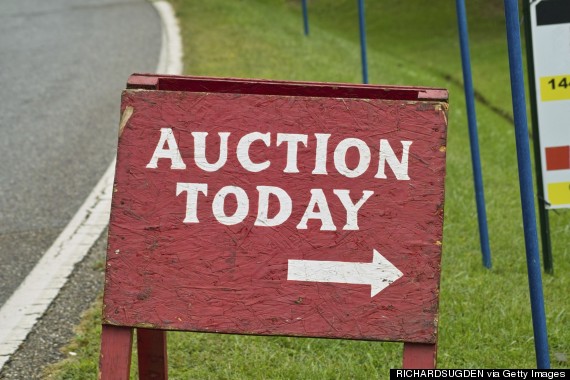 "If you really want to score huge at an auction think about its location," Wakefield says. "I can often find great deals on mid-century furnishings that appeal to a more urban customer at auctions far away from major cities. It's way more fun and productive when you are bidding against "un-likeminded" shoppers."
3. Do your research before you bid.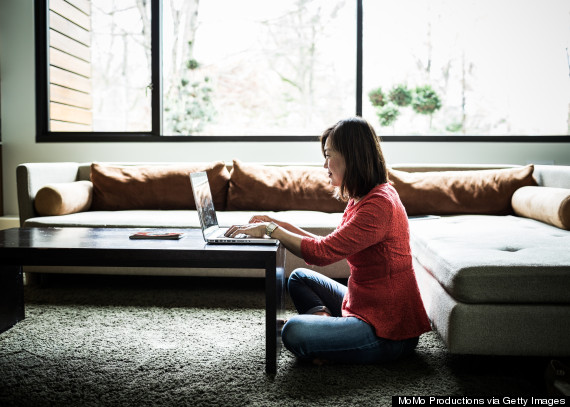 Kueber points out that many auctions also show photos of the items online, along with some general info about each piece. "Use these photos and listings to research retail prices ahead of time. One place to look for possible comparable: Ebay's "Completed" auctions," she says.
4. Visit the auction preview to see everything in person.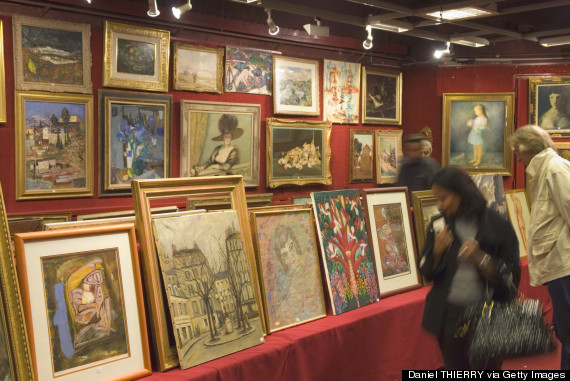 Setting your budget is easier if you know precisely what you're bidding on (and the condition). Previews happen in the days leading up to the auction. Representatives are on hand to answer any questions -- definitely ask for an approximate timeframe of when the items you'd like will come up for sale. Barnes also mentions that you can also set up absentee bidding, where a representative bids on your behalf.
5. To find the best deals, look for bidding patterns.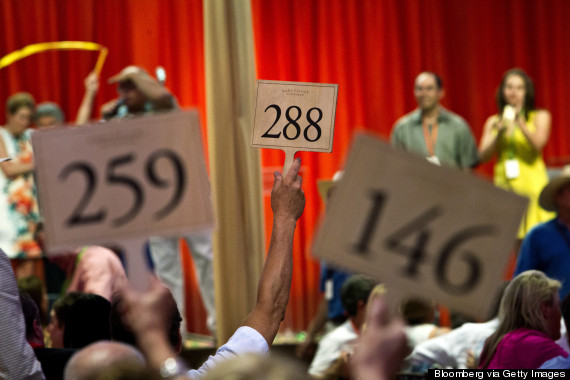 Kueber recommends specifically looking out for antique dealers, who she estimates make up the bulk of the early bidders. "They need to make their 'retail' markup, so the price they are willing to pay is 'wholesale' -– and no more," she says. An antique dealer will often bid on similar types of items and will generally keep their bids low. Watching their bidding patterns can help you get a sense of an item's worth.
6. Try starting with art.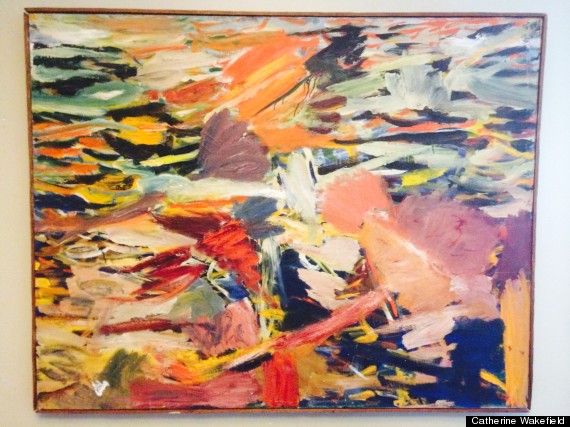 Wakefield has found original works, like the one above, easily at auction. "I think auctions can be a great resource for art and I think a lot of people decorating struggle here," she says. "People can pay $150 for a framed poster anywhere. For the same amount you might be able to score 5'x7' original oil that people will talk about every time they walk in the room."
7. Remember the buyer's premium.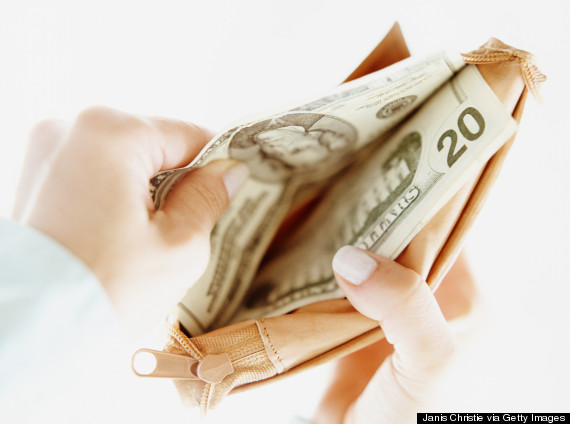 Wakefield says that this is the price -- usually 10% to 20% of the final purchase price -- that's tacked on after the item sells. Occasionally, an auction house will offer a discount on the buyer's premium if you pay in cash, so definitely check beforehand.
8. Remember: There is always more stuff out there.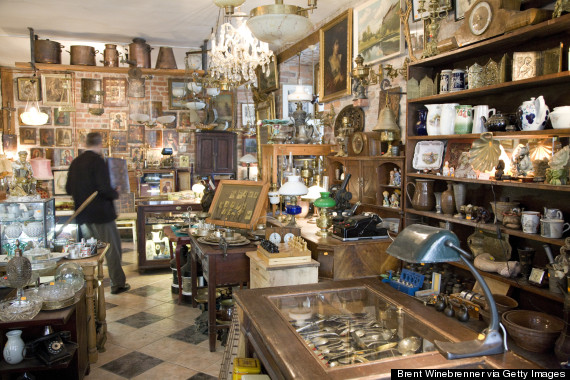 "If you lose the bidding war, don't fret!" Kueber says. "Seriously, there is plenty more stuff heading out of houses, basements, attics, garages and storage sheds every day –- and for many years to come. Yes, your own house will likely be so full of stuff at retirement, you'll want to ship it all to an auction house, stat!"
Related
Before You Go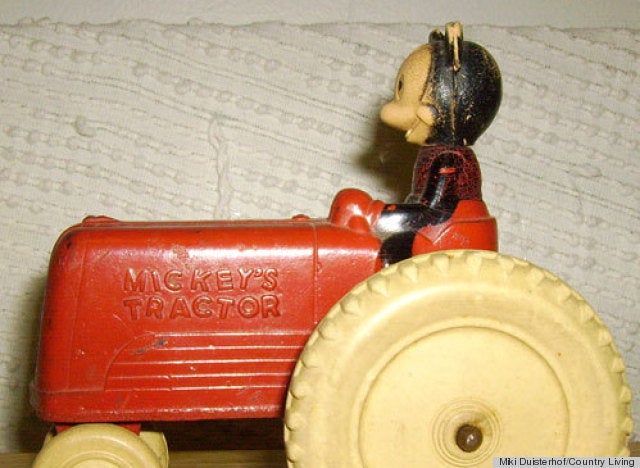 What Is It? What Is It Worth?