At midnight on 31 December, many of us will find ourselves linking arms and singing along to Auld Lang Syne, as is tradition on New Year's Eve.
However a recent survey has revealed only 3% of people in the UK know the words, despite one third of us planning to belt out a rendition of the song this year.
What's more some even thought the song was titled 'Old Land Sign' instead of 'Auld Lang Syne'. Awkward.
While most can confidently sing-a-long to the chorus, the poll, conducted by Sainsbury's, found 42% of millennials don't know a single word.
More than half (56%) of 18-24 year olds don't know that Scottish poet Robert Burns penned the classic, while further 3% think Mariah Carey is its lyricist. Sorry, what?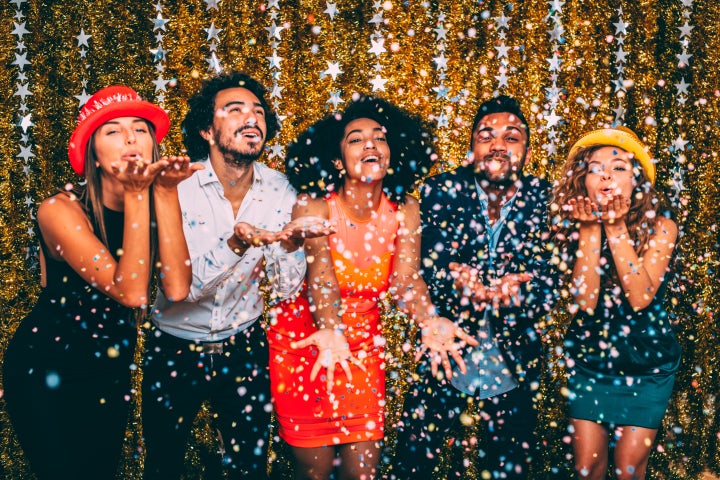 When presented with lyrics from the song the majority of the younger generation were unable to recognise them, with more than half (54%) failing to identify the chorus (despite it featuring the words 'Auld Lang Syne').
They also mistakenly identified lyrics to The Beatles (40%), ABBA (60%), Taylor Swift (34%), Little Mix (30%) and even Snoop Dogg (45%) as lines from the Robert Burns' classic.
Native Scots didn't fare much better: just 7% said they know all the lyrics, while over half (54%) admitted they know hardly any. However, eight out of ten Scots correctly identified Robert Burns as the author of the song.
So, if you want to impress your mates or take the lead vocal, here is the English translation of the Scottish classic.
Should auld acquaintance be forgot,
And never brought to mind?
Should auld acquaintance be forgot,
And auld lang syne!
CHORUS
For auld lang syne, my dear,
For auld lang syne.
We'll tak a cup o' kindness yet,
For auld lang syne.
And surely ye'll be your pint stowp!
And surely I'll be mine!
And we'll tak a cup o'kindness yet,
For auld lang syne.
CHORUS
We twa hae run about the braes,
And pou'd the gowans fine;
But we've wander'd mony a weary fit,
Sin' auld lang syne.
CHORUS
We twa hae paidl'd in the burn,
Frae morning sun till dine;
But seas between us braid hae roar'd
Sin' auld lang syne.
CHORUS
And there's a hand, my trusty fere!
And gie's a hand o' thine!
And we'll tak a right gude-willie waught,
For auld lang syne.
CHORUS