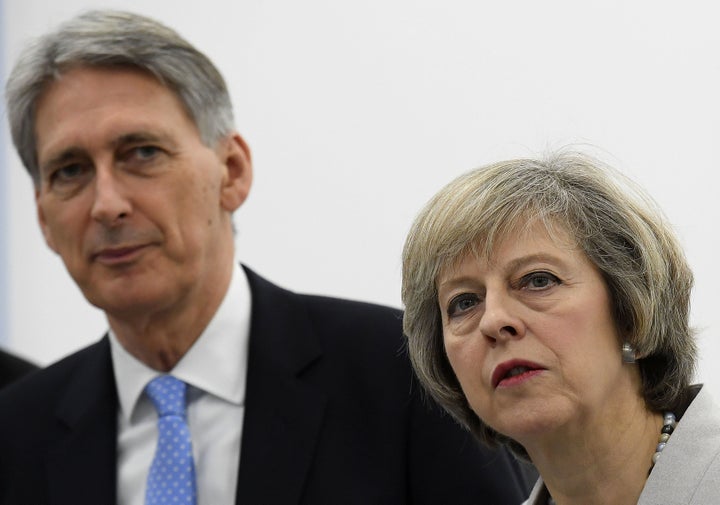 Incomes will rise at less than half the rate they did in the last parliament over the next five years, a think tank has found.
The Resolution Foundation said average earnings will go up by 0.2% in the next five years, compared to the 0.5% rise between 2005 and 2010.
In an analysis of the Autumn Statement, the think tank found the "just about managing" would be squeezed the most, as incomes would fall for the bottom third of earners.
The report said the current decade would be "the weakest one for wage growth since the 1900s" for wage growth.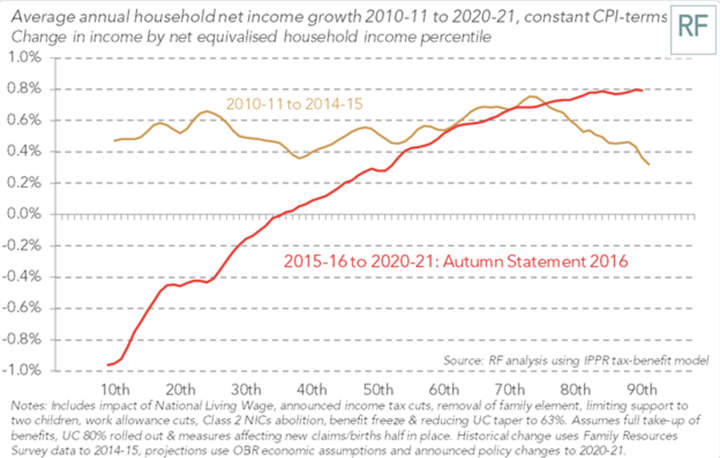 Blaming lower earnings growth, higher inflation and ongoing welfare cuts, the group's director Torsten Bell warned that households "risk experiencing even slower income growth in this parliament than they saw in the aftermath of the financial crisis".
"But unlike the last parliament, it will be low and middle income households who feel the tightest squeeze this time round.
"Tackling this renewed income squeeze will be a key challenge for the Chancellor and government in the months and years ahead", he said.
The report said the plan for borrowing set out in the Autumn Statement was "so severe" that the national debt was expected to be higher at the end of the parliament than the beginning.
It also predicted that the increase in public investment announced by Philip Hammond would be "wiped out several times over" by a fall in private sector investment.
Overall investment as a share of GDP is set to fall by 6 per cent by the end of the parliament, relative to expectations at the last Budget.
Matt Whittaker, the Foundation's chief economist, said:
"The last three Chancellors have made a habit of breaking their own fiscal rules.
"The new Chancellor has guarded against that by loosening his to such a degree that they are best seen not as rules guiding fiscal policy but as a worst case fiscal ceiling.
"Such a loosening is understandable given the high degree of uncertainty in any forecasts, but it also reflects a decision to allow borrowing to rise so significantly that national debt is now expected to end the parliament higher than it started, despite very significant cuts to public spending and welfare."