'Great British Bake Off' fans were left disappointed after tuning in to the first episode of the new 'Creme De La Creme' series last night (Tuesday 29 March), and they didn't waste any time in taking to Twitter to discuss the show.
The series is basically 'Masterchef: The Professionals' but for bakers, however, viewers were left disappointed by how different the show was to regular 'Bake Off'.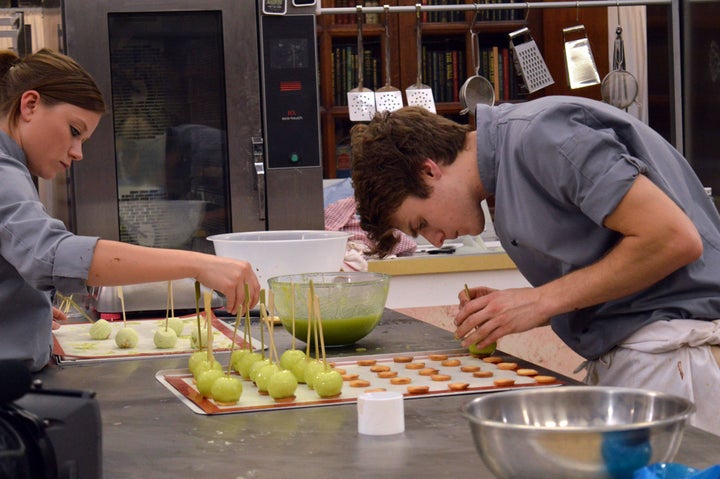 Three teams, each comprised of three professional chefs, battled it out on the show, attempting to impress judges Benoit Blin, Cherish Finde and Claire Clark with their creations.
But while we're used to seeing contestants helping each other out, cheering each other on and generally having a lovely (though sometimes stressful) time, the mood on 'Bake Off Creme De La Creme' was decidedly different:
It didn't go unnoticed by celeb fan Nick Grimshaw either:
And Paul Hollywood and Mary Berry's absence was also bemoaned by many:
Were the Beeb right to sell it as a 'Bake Off' spin-off?
This pretty much sums it up, to be honest:
And not a soggy bottom in sight either. The cheek of it.
'Bake Off Creme De La Creme' is hosted by chef Tom Kerridge, and will return next Tuesday.
Will you be tuning in? Let us know in the comments below…