A baker has left us seriously impressed after making a life-sized version of her favourite pop star out of Rice Krispies.
Sonia Todd created the 5'9" statue of Michael Jackson for Birmingham's Cake International competition.
She spent a whopping 150 hours crafting the giant Krispy cake to raise money for St Michael's Hospice in Harrogate.
"I love Michael Jackson and love cake decorating so I thought that I would enter his shoes, hat and glove... then I thought I'd rather do his head and shoulders and then I thought 'this is Michael Jackson the king of pop' — he was a showman — so I made him life size: all 5ft 9 inches of him. With size 9 shoes."
Todd won a bronze medal for her efforts at the show.
It wasn't the first time she'd tried to make a giant Michael Jackson. Before embarking on her Rice Krispy mission, she attempted to make the structure out of regular sponge.
Needless to say, her second attempt easily 'Beat It'.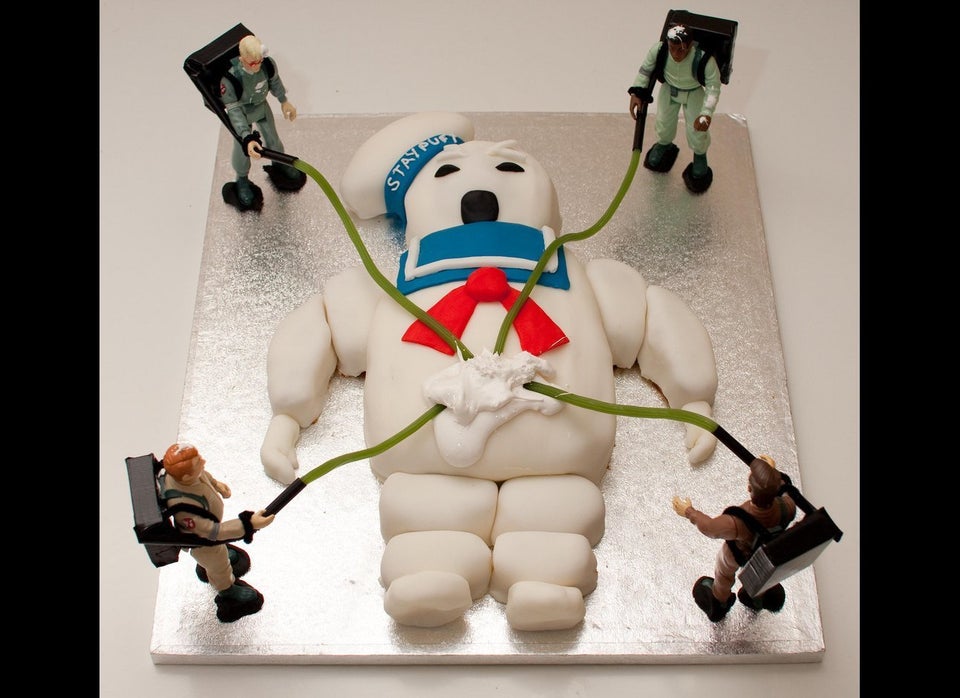 Incredible Birthday Cakes