A model has hit back at critics who caused her Playboy lingerie advert to be banned due to its 'sexual nature'.
Simone Holtznagel is outraged the campaign for Australian lingerie brand Bras N Things was pulled, as she claims it merely showed a "confident, sexy woman in her lingerie" .
"By saying my body, just comfortably being my body, is somehow 'wrong' or 'dirty' you are insulting and potentially damaging any woman who may identify with me," she wrote on Instagram.
The ad was banned by the Australian Advertising Standards Bureau after customers complained about it playing on a big screen in Bras N Things shop windows.
One of the complaints received by the advertising watchdog read: "They were not merely modeling the underwear, they were moving suggestively, gyrating and looking lasciviously at the camera—like a very amateur porn movie. It was a demeaning and embarrassing display."
In Holtznagel's "shoutout to the prude who complained about my 'vulgar' 'amateur porn' she wrote:
"Honestly, it's just soooo offensive to show a confident, sexy woman in her lingerie in the window of a (plot twist) - lingerie store!
"Won't somebody please think of the children?! I mean it's just truly outrageous.
"The definition of porn is 'material containing the explicit description or display of sex organs or activity.' There is none of that here.
"How dare you sexualise my body. How dare - after all society's requests- you take a confident and carefree depiction of a normal, healthy womanly body, promoting women's products to women, and deem it offensive."
Despite acknowledging "the level of nudity is consistent with other advertisements for lingerie" the board felt that the adverts positioning in a shopping centre where the audience would include children posed an issue - as did the lack of branding:
They wrote in the report: "The Board considered that as the video image contains no branding of the shop or the particular line of lingerie there is a more sexualised impact of the material as the focus is on the woman's body rather than on what she is wearing."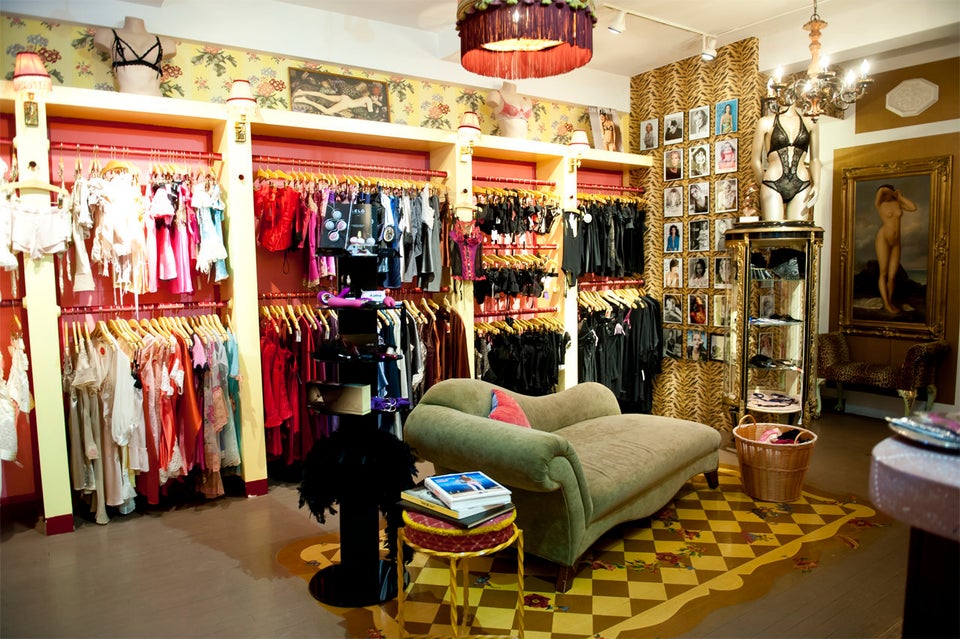 Tips On Shopping For Lingerie