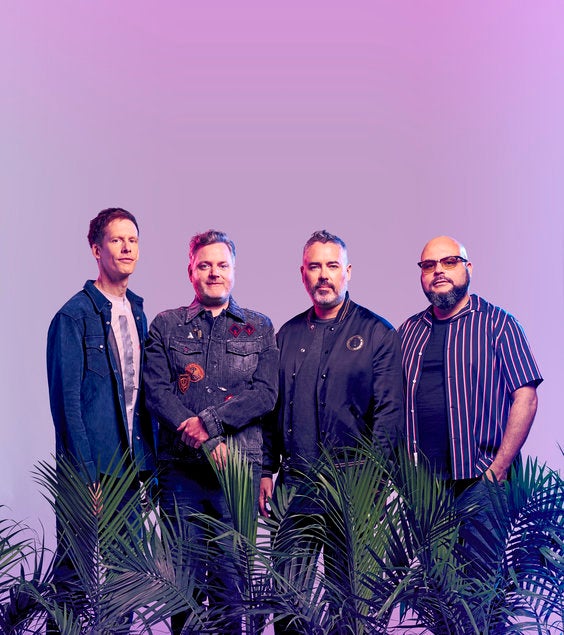 Barenaked Ladies had so much material heading into the studio to record their new album that they didn't know what to do with it all.
"We did that thing that every band does, 'We should make a double record!' It's like, 'No, let's not be idiots. Let's pick 14 or 15 killer tracks and go make a great record,'" singer/guitarist Ed Robertson told HuffPost.
And that's exactly what Robertson, bassist Jim Creeggan, keyboardist Kevin Hearn and drummer Tyler Stewart did with their first full-length album since 2015's "Silverball."
"Fake Nudes," out Friday and exclusively premiering today at HuffPost, finds Barenaked Ladies channeling the harmonies fans have come to love, alongside a fresh electronic-driven sound and lyrics filled with wit and empathy.
That wit even comes through on the album title, a play on the phrase "fake news," which rose in popularity when President Donald Trump took office this year.
"We were making the record in January at the height of the brouhaha over the term, which kind of in my mind, appeared then," Robertson said. "It became popularized then. It's just so absurd in my mind. It provided the opportunity for us to make the joke about our band name that everybody else has been making for 29 years. On every show, 'They're not nude and they're not women. But our new act, blah blah blah.' It just seemed like the perfect opportunity to call our own bluff there."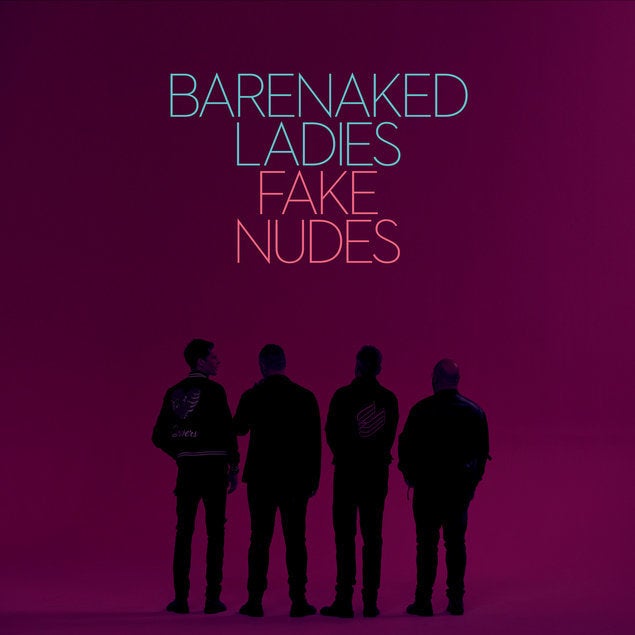 Robertson said that even though BNL originates from Canada the band members have felt a strong connection with the United States over the years. It's been hard, Robertson said, to watch the shifting political climate and changes under the Trump administration. It's part of the reason they had so many songs written for the album.
"I think it's impacting everything, and certainly as touring musicians, we've spent the bulk of our career working in America for the last 23 years. We've seen the lion-share of our time in America. It's a place that we love … It's a place we admire," he said. "It's a place that's in a really difficult spot right now and it's difficult as an artist to communicate concern … We're your neighbors and we're your friends. And we're fans of so many things broken right now, and as your friends and your neighbors we have enough compassion to call it out and to say, there is a problem here."
Still, when pulling together music for "Fake Nudes," Robertson said he couldn't help but write some hopeful songs.
"A song like 'Lookin' Up' is all about the fact that this narrative of peril and doom and gloom and imminent danger is just a narrative ... There seems to the narrative that people are fixated on and certainly that the government wants you to fixate on. But there's another narrative there," he said. "There's a hopeful narrative. There's a lot of amazing things happening in the world. It doesn't mean you are being willfully ignorant by focusing on positivity."
Robertson, for one, is feeling positive about the band's trajectory decades after forming in Canada and hitting big with the singles "Pinch Me" and "One Week."
"It's ludicrous that we're in our 30th year. I am literally having more fun than ever. I feel like I love our latest record. I feel excited," he said. "I don't know, it's almost weird to feel that. Like I was way more jaded 10 years ago than I am now. I feel this renewed excitement ... The shows are going great. I just signed on for another 30 years as far as how things are going. This is great."
And apparently, things are also, lookin' up.
Listen to "Fake Nudes" below, before its Friday release. And catch BNL on tour in 2017 and 2018.
Related