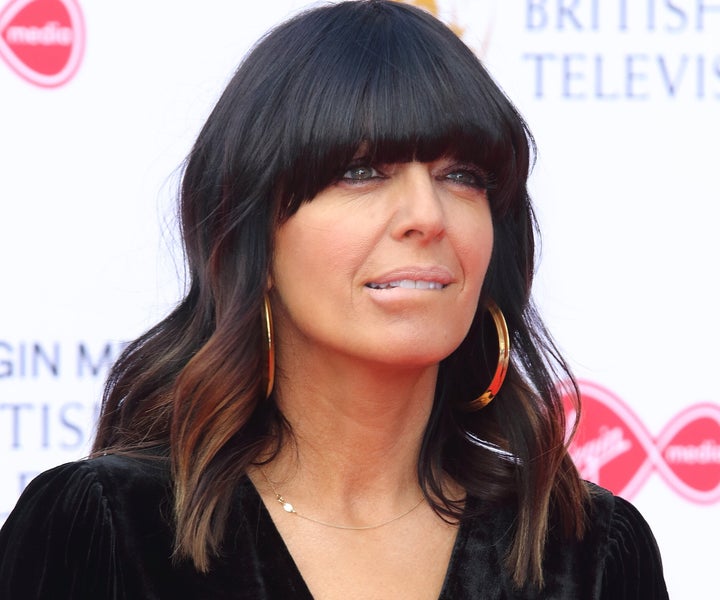 The BBC is spending £10m more on 'on-air' talent than last year, as three women move into the top 10 highest earners list for the first time.
The corporation's annual report reveals it is now spending more than £158m compared to £147m in 2017/18.
The top 10 highest paid stars were all men in 2017/18, but now Claudia Winkleman, Zoe Ball and Vanessa Feltz have all moved into the top spots.
But the report reveals that the change is mostly down to several men taking large pay cuts, rather than the women being paid more. Strictly Come Dancing's Winkleman, for example, has not had a pay rise despite now making the top 10 list.
When the BBC first published figures for talent paid over £150,000 in 2016/17, there was a 75:25 split between men and women on the list. The projection for 2019/20 is now 55:45.
The median gender pay gap has also been reduced to 6.7% from 9.3% in 2017 when the corporation first published its gender pay report.
Tony Hall, the BBC's director general, described the progress as "rapid and real change" during a press briefing in London.
BBC Radio 4 Today programme host John Humphrys has had his pay cut by half in the last three years. He was paid between £600,000 and £649,999 in 2016/17. This dropped to £400,000-£409,999 in 2017/18. He now earns between £290,000 and £294,999.
The list of highest earners is as follows (via the BBC):
1. Gary Lineker - £1,750,000-£1,754,999

2. Chris Evans - £1,250,000-1,254,999

3. Graham Norton - £610,000-£614,999

4. Huw Edwards - £490,000-£494,999

5. Steve Wright - £465,000-469,999

6. Alan Shearer - £440,000-444,999

7. Andrew Marr - £390,000-£394,999

8. Claudia Winkleman - £370,000-£374,999

8. Zoe Ball - £370,000-£374,999

10. Vanessa Feltz - £355,000-£359,999

10. Jason Mohammad - £355,000-£359,999
Jeremy Vine has also taken a similarly large pay cut, now also earning between £290,000 and £294,999. In 2016/17, he earned £700,000-£749,999.
Humphrys and Vine were two of the six top male earners who agreed to take significant pay cuts in the wake of the scandal following Carrie Gracie's resignation as China editor in protest about the disparities between male and female pay.
Hall said the BBC has turned the corner on gender pay but recognised there was still work to be done.
"When we first published the figures for top talent, there was a 75:25 split between men and women," he said. "The projection for 2019/20 is now 55:45. This is significant change. The task is not complete, we are not complacent, but we are well on our way."