In 2017, one unsung Birmingham-based community group helped feed 9,500 families in crisis across the West Midlands.
The Bearded Broz, co-founded by Imran Hameed and Naveed Sadiq, run a 24-hour emergency food bank and work with the authorities and police to tackle other local issues when they arise - anything from collecting rubbish to campaigning against speeding.
"We make sure that no one goes to sleep hungry," co-founder Imran, who is married with two children, told HuffPost UK. "We deliver food to people's doorsteps.
"It's a part of our religion. A Muslim is not a Muslim if he sleeps at night satisfied while his neighbour goes hungry."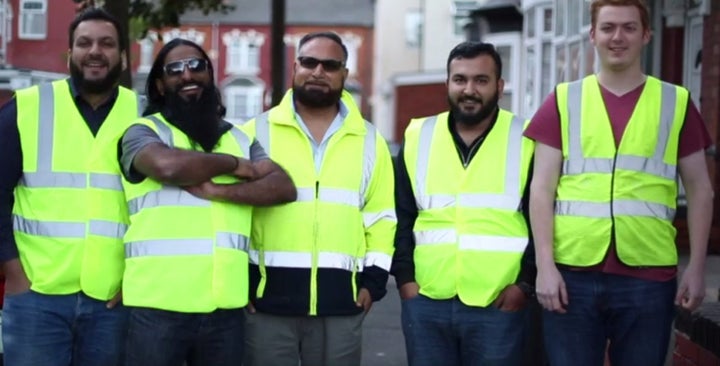 Imran and Nav founded Bearded Broz in spring 2017. While the name might bring to mind a group of big burly guys with beards, it is by no means exclusive to men or those who can grow facial hair - everyone is welcome.
More recently, the collective has focused its efforts on providing food to those in need. Imran said it's not unheard of for volunteers to deliver food parcels to 64 families in a single day.
"My greatest wish for 2018 is that no one in the United Kingdom goes hungry.""
Demand for food banks is high and across the country. Statistics from one of the UK's leading food bank providers, The Trussell Trust, revealed that places where Universal Credit was rolled out saw a 30% increase in food bank use in 2017 compared to a year before the scheme came into play. (Universal Credit is a monthly payment replacing Jobseeker's Allowance and five other benefits.)
Food parcels provided by Bearded Broz contain non-perishable essentials to combat hunger such as tinned beans, pasta, tins of tuna, long life milk, biscuits, rice pudding, sugar, tea and more.
The service provides a lifeline for many. "Some people burst into tears at the doorstep when we arrive with food because they haven't eaten in days," Imran explained.
"My greatest wish for 2018 is that no one in the United Kingdom goes hungry."
The kindness of the Bearded Broz is slowly but surely infiltrating the community and some of the people who have been helped by the group have even gone on to pay it forward.
"We have a full-time lady by the name of Jodie who was helped by the Broz. She now spends her time at our head office helping people in need," Imran said.
Jodie, 29, from Erdington, became homeless and was living in a hostel with her partner when she heard about the Bearded Broz.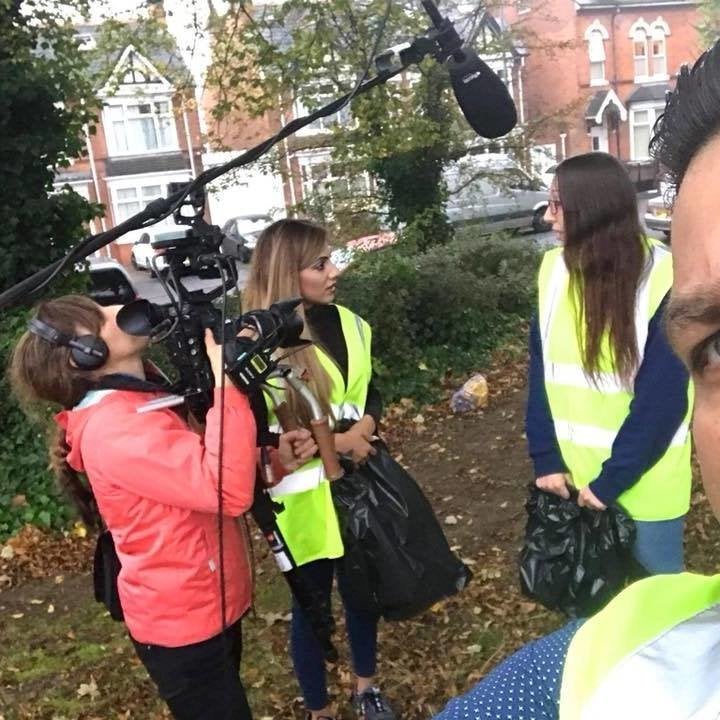 "We found an ad on Facebook for Bearded Broz, messaged them and within half an hour I had a phone call from Imran himself," Jodie told HuffPost UK. "He brought us a food parcel that day and continued to help the homeless hostel where I was living at the time.
"Shortly after I managed to get myself back on my feet again."
After that, Jodie began volunteering for the Broz and she's now a full-time member answering phones, packing food bags and dealing with volunteers.
"Years ago I wouldn't have ever thought about doing this kind of work, but then I ended up on the streets myself," she said. "The amount of people that helped me out back then... it's important to give a bit back to the community."
If you're based in the West Midlands and would like to volunteer with the Bearded Broz, email donations@salma-foodbank.org.
Everyone hates January. The post-Christmas comedown hits us hard, especially with 2017 being such a tough year. Kindness 31 is our antidote to that. Every day we'll share a good news story about someone (or a group of people) and their act of kindness or how they helped others. If you want to get involved, email ukblogteam@huffpost.com. Alternatively if you'd like to nominate someone to be featured, fill in this form.