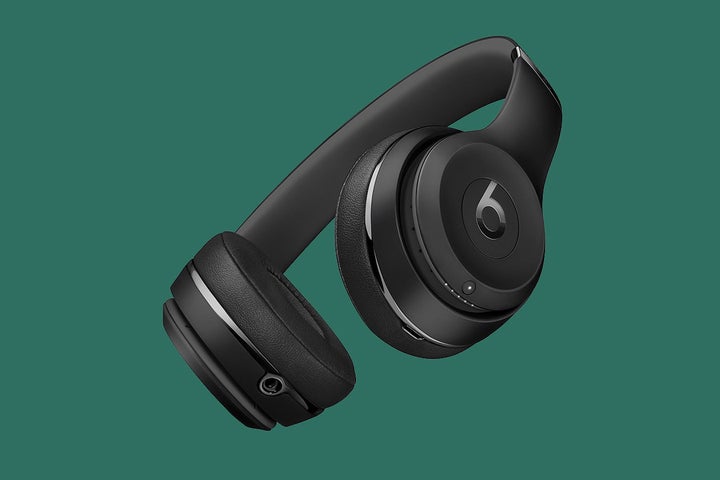 The Beats Solo3 headphones, along with the Powerbeats3 and BeatsX are products that are a long time coming.
They're the first of a new generation of products from Beats that are being made in true partnership with Apple.
In many ways it's a partnership made in heaven: Apple provides its titanic R&D department to help give Beats state-of-the-art wireless technologies while Beats provide the brand-image and design kudos.
It also means Beats now have to conform to Apple's almost unreasonable build-quality requirements. That means thousands of hours of stress-testing, environmental demands and a minimum build-quality that means they should last.
So once you put all this together, what do you get back?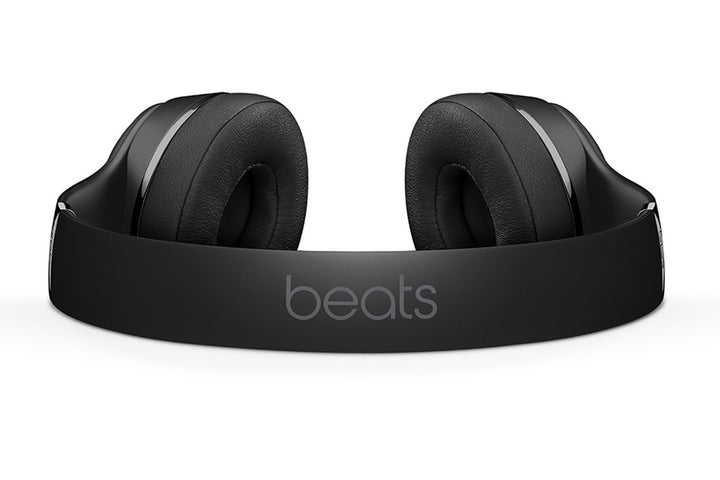 So we're going to get this out of the way now, the Beats Solo3 look almost identical to the Solo2 headphones.
While it slightly deflates our idea of these being a brand-new pair of headphones, there are some legitimate reasons why we're happy they haven't changed their design.
The Solo3's are arguably the best-looking headphones the company makes. They're minimalist, subtle and far less 'shouty' than Beats' previous product designs and it really plays in their favour.
The Black pair are seriously good-looking. By taking design influences from the matte black colour scheme on the iPhone 7 they look mature compared to the glossy finishes that Beats headphones used to feature.
Rose Gold and Silver also look fantastic but ultimately it'll be down to personal preference.
If we have one negative to mention it's that they're quite pinchy to wear for long periods of time. The ear cups are quite firm while the headband feels sturdy but a little too stiff, especially if you're wearing glasses.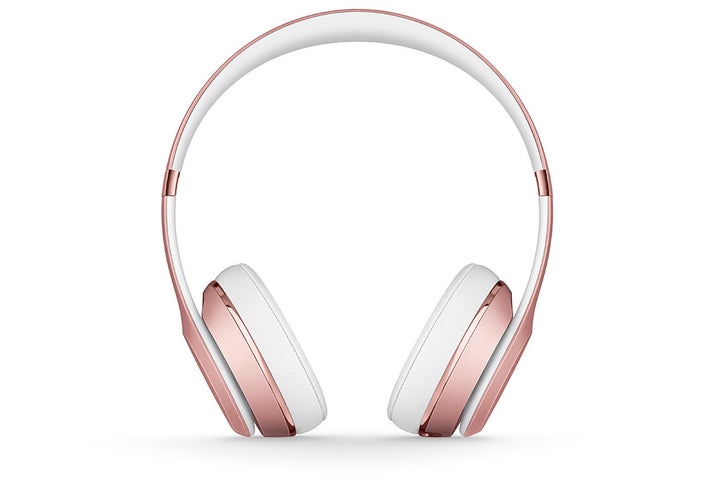 Beats have, if we're being brutally honest, not had the best starting line when it comes to sound quality. They were traditionally always known as the overpriced headphones that will give you bass, but that's about it.
If you think about the first pairs of headphones from the company and compare them to today's models the difference is stark.
The Solo3's are balanced and punchy while still maintaining the signature bass response that makes them so much fun to listen to. Beats are bass-heavy, it's true, but the myth that this made them terrible just isn't true. It was the rest of the range that let them down.
This isn't the case anymore, trebles are clear and defined and while the timbre can still feel quite closed in this is partially the fault of the mid-range.
It's still a little too soft-sounding, something that becomes acutely audible when listening to classical music.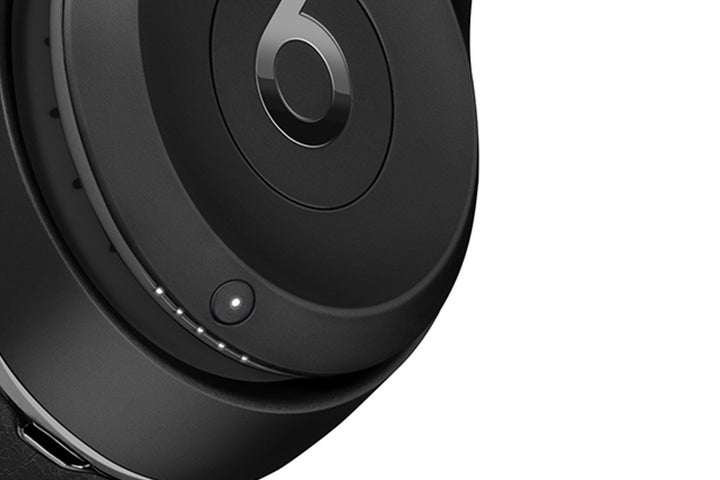 W1 has been custom-built by Apple to effectively give your headphones a 'brain'. It promises vastly improved battery-life, connectivity to iOS devices and allows iPhones to see and interact with the headphones in a smarter, more intuitive way.
In terms of connectivity the W1 is quite heavily biased towards iOS users. Simply press and hold on the power button and a picture of the Solo3's will pop up on your iPhone with a custom screen and a button saying 'Connect' underneath. Tap it and you're instantly connected. Connecting to Android is business as usual, but if you want this streamlined process it's all thanks to Apple's ecosystem.
No more rummaging around through the Settings, this is wireless audio as it was always supposed to be. The W1 also means that once connected to your iPhone it'll automatically connect to all the other iOS devices that use your iCloud login. No more turning off Bluetooth, turning it back on again, searching for the headphones, forgetting them on the old device.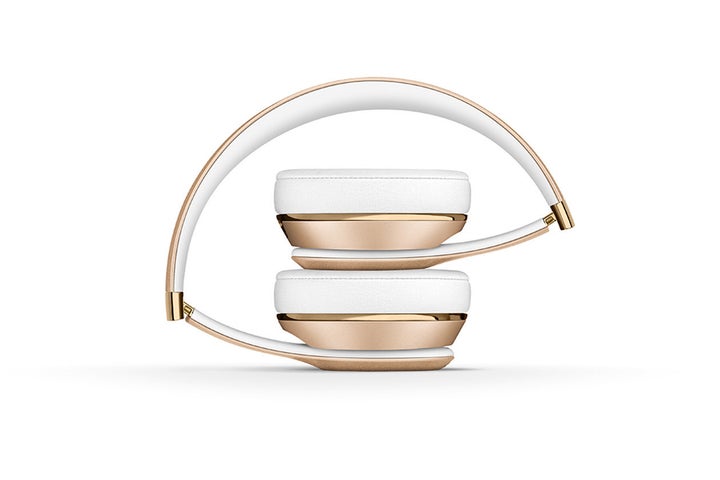 Wireless headphones have always had a single major limitation, and that's the battery life. We charge so many devices already the idea of having another can be too much.
Well this is where Apple's W1 chip has performed what we can only assume is actual witchcraft.
The Solo2 Wireless headphones had 12 hours of battery life which was OK, it wasn't great though.
The Solo3 Wireless headphones have a staggering 40 hours of battery life. According to Beats nothing has changed in terms of how much power the audio requires, instead what the W1 chip does is very cleverly optimise how much energy it uses to talk to your iPhone or Apple Watch via Bluetooth.
In real-world testing we've found that 40 hours is ambitious, but it's really not that far off.
Who should buy the Beats Solo3 Wireless headphones?
The Solo3's are pure convenience in headphone form. They connect instantly and without any hassle to your iOS devices and they have a battery life that'll last you for days before needing another charge. They're also really nicely designed, if you're looking for a strong pair of headphones that'll survive daily life, these are a good shout.
Who shouldn't buy the Beats Solo3 Wireless headphones?
Beats are always expensive, and at £249 these are a little cheaper than last year's model. That being said you're paying for its brains and battery life, not for being able to hear a pin drop in the Albert Hall. Audiophiles might want to look elsewhere.
Related