On a quiet news day in the north east of England, Press Association photographer Owen Humphreys will spend his mornings around Whitley Bay snapping seals, waves, statues and chasing weather stories.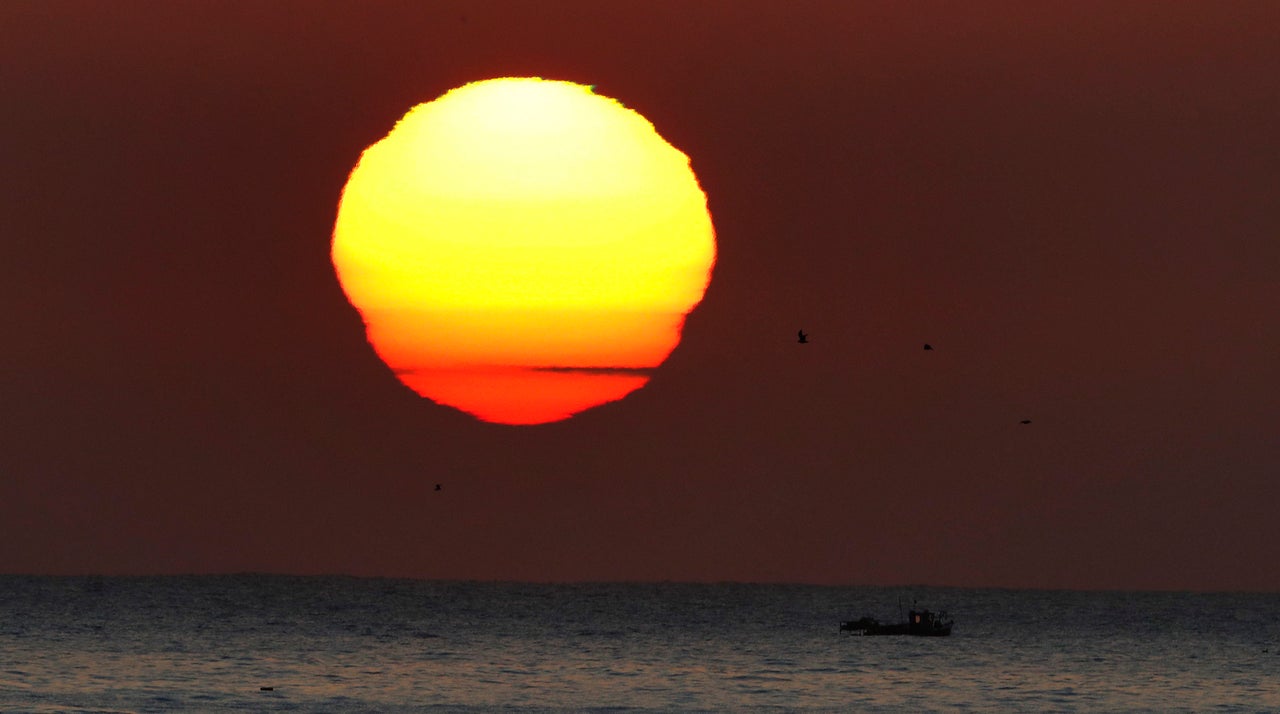 Humphreys to HuffPost UK: "I've been trying to get this shot for sometime as it's difficult to get a boat in the right place and also the sun perfect today.
"I sprinted down the beach to aline the image shot on a canon 400m and 2 x converter making an 800mm, as well as my normal news it's a passion weather as it's always changing and especially chasing UK aurora."
But this morning, Owen captured the most spectacular sunrise that could be anywhere in the world.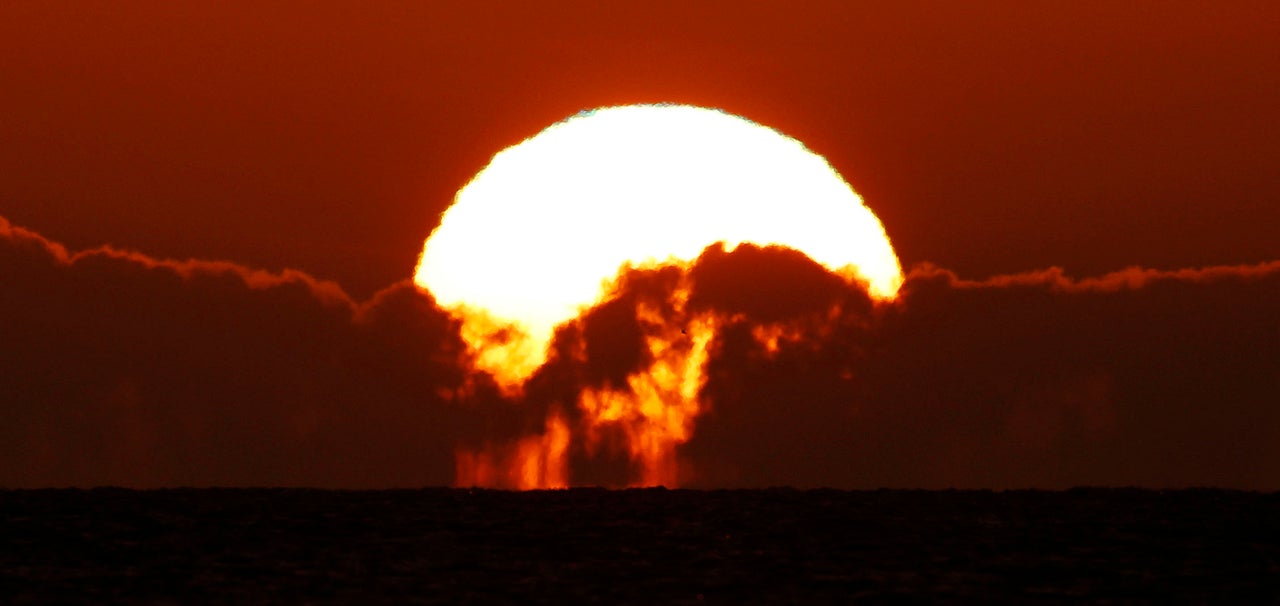 Related