A convicted killer has finally been found guilty of murdering a second woman – five years after initially escaping justice for the crime because of a blunder by a senior detective.
Christopher Halliwell, 52, is already serving a life sentence for the murder of Sian O'Callaghan, 22, who he abducted in his taxi as she made her way home from a night out in Swindon in March 2011.
He confessed to killing Miss O'Callaghan and took police to her body before offering "another one" and leading them to where he had buried missing prostitute Becky Godden years earlier.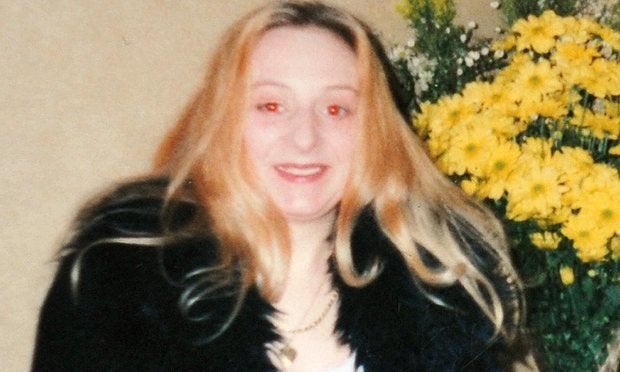 A High Court judge later ruled Halliwell's admissions could not be used as Detective Superintendent Steve Fulcher had breached police guidelines on interviewing suspects.
The charge of murdering Miss Godden was withdrawn until March this year following an investigation by Wiltshire Police that uncovered overwhelming evidence against Halliwell.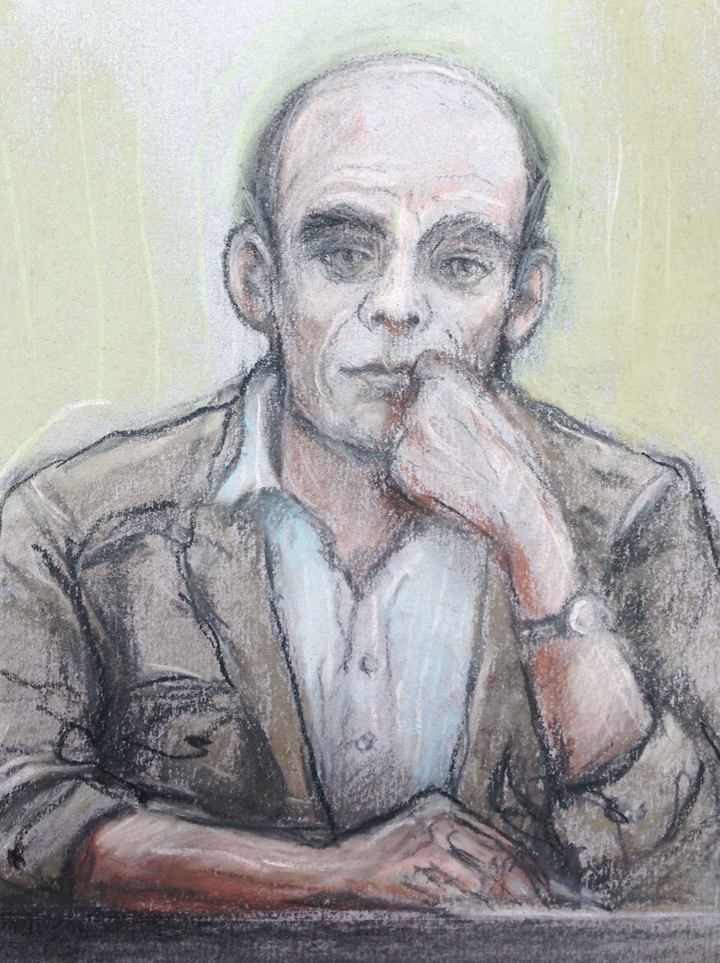 But the jury of six men and six women took less than two hours to convict Halliwell of the charge.
During the new investigation, Wiltshire Police uncovered vital evidence to pin Halliwell to Becky's murder without his confession.
The confession was ruled inadmissible by Mrs Justice Cox in 2011 because Mr Fulcher, who was leading the hunt for Miss O'Callaghan, had failed to caution Halliwell and denied him a solicitor during a three-hour period after his arrest when he believed there was still a chance of finding her alive.
The judge's ruling meant that prosecutors had no other evidence against Halliwell to link him to Miss Godden's murder and the charge was withdrawn.
But retired High Court judge Sir John Griffith Williams ruled the confession could be presented to the jury following two days of legal argument at Bristol Crown Court in July 2016.
The judge also stated that the jury could be told of Halliwell's conviction for murdering Miss O'Callaghan, as well as admissions the taxi driver made to a police doctor.
Following his arrest, Halliwell told Dr Nazeer Ali that he was being detained at Gablecross police station in Swindon because he had "killed two people".
Police believe Halliwell abducted Miss Godden from Destiny & Desire, a nightclub in Swindon town centre close to where he took Miss O'Callaghan, in early 2003.
"Both were taken in a taxi," prosecutor Nicholas Haggan QC told the hearing.
"Both bodies were deposited in rural locations on the eastern side of Swindon. Becky is believed to have been buried naked. When Sian was found she was only partially clothed."
Halliwell described himself as a "sick f*****" before telling Mr Fulcher that he had strangled Miss Godden after having sex with her.
He led the experienced detective to Oxo Bottom field in Eastleach, Gloucestershire, where he fumbled in a wall for a dip then paced heel to toe to the exact spot where she was buried eight inches below.
But Halliwell refused to cooperate with officers after being taken to a police station – later claiming this was an act of revenge due to his "loathing" of Mr Fulcher.
In his defence case statement, Halliwell said: "I have no knowledge of the manner of her death, nor any information regarding details of how she died."
New evidence uncovered by Wiltshire Police included witness accounts and forensic analysis of a spade and garden tools.
One witness saw Miss Godden getting into a taxi in early January 2013 – crucially this was days after the last confirmed sighting of her by a police officer in Swindon in December 2012.
Another saw Halliwell and a woman, who he believed to be Miss Godden, arguing in a pub in Eastleach at that time.
After Halliwell confessed to murdering the two women and took Mr Fulcher to their bodies, the detective announced live on television that the remains of Miss O'Callaghan had been found at Uffington, Oxfordshire, and the location of a second body had been identified to him.
But he did so before a solicitor had arrived at the police station for Halliwell.
The detective resigned from Wiltshire Police in May 2014, months after being handed a final written warning when he was found guilty of gross misconduct following a formal conduct hearing.
Halliwell, formerly of Ashbury Avenue, Swindon, admitted the murder of Miss O'Callaghan in October 2012 and was jailed for life with a minimum term of 25 years' imprisonment.
Miss Godden's mother, Karen Edwards, launched a campaign for changes to the Police and Criminal Evidence Act (Pace) following the case.
She had made several attempts to find her daughter, who she believed was living in the Bristol area, and did not learn the truth until police knocked on her door on April 4, 2011 – on what would have been her 29th birthday.
Miss Godden had turned to prostitution after becoming addicted to heroin.
Halliwell laughed and smiled as the verdict was returned by the jury.
Members of Sian O'Callaghan's family and the Godden family cheered, wept and hugged each other when they heard the guilty verdict.
As Halliwell was led away from the court he paused to stare and smile at Miss Godden's family.
He will be sentenced on Friday.