They say there's never a good time to start a family – and perhaps the same is true of re-starting one.
As a teen parent who had my son at 18, I always assumed I was going to have more children later on in life. When my son was little, I had no qualms about any age gap between him and his future sibling. But as the years went by, the idea of procreating again became more and more of a distant dream.
I started worrying whether I would ever have another baby and considering the implications of such a large age gap. Would they bond? Would my older child resent me for starting a new family when it had been the two of us for so long?
By the time my son turned 18 (and I turned 36), the realisation sunk in: it was never going to happen. I wasn't in a serious enough relationship to consider another baby. Meanwhile, my son was grown-up, dating and the prospect of grandchildren was all too real. I didn't want to mess up the order of things by giving birth to an uncle or aunt who was younger than their niece or nephew.
I remember enviously reading parenting stories about the likes of Jade Jagger who effortlessly glided from being a yummy mummy to a glam-ma back to
mum again without even a hair out of place. And just look at her dad (Mick), still making babies as a septuagenarian.
But away from rock and roll royalty, I'm interested in what life is like for women who do give birth to their children a decade – or even two – apart? Julie St Romain, 47, a healthcare worker from Leytonstone, east London, is mum to Kieran, 28, Kyla, 24 and Naveah, six. She spoke to HuffPost UK about becoming a parent again – and how much she's enjoying it second time round.
Here's what she has learned about motherhood in the process.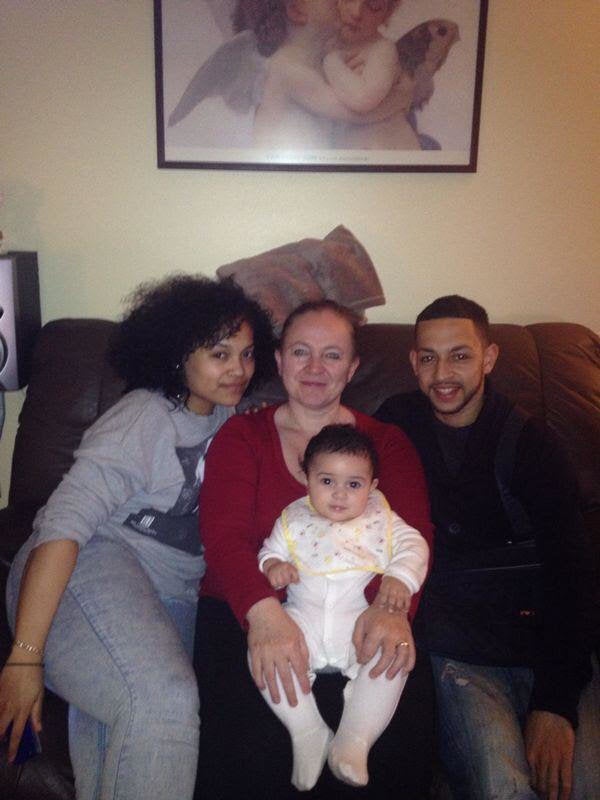 'Having more children was always on the agenda'
Julie St Romain: My youngest child Kyla was 18 when I found out I was pregnant again and we were all over the moon. After I split with the older two's dad, I'd met somebody new and got married. We'd discussed starting a family together – we both had children – and were just waiting for it to happen.
Sadly, I had a fair few miscarriages and, after a while, I honestly thought it wasn't going to happen. After so much disappointment, we decided to get on with married life, make some plans for the future and just enjoy each other's company as both sets of our kids grew bigger and more independent.
So, when our Neveah came along we saw her as our blessing, our miracle baby.
'Doing it second time round has been brilliant'
I'm not going to lie: I've noticed I do get a lot more tired quicker. The energy was much more there when I was younger. Sometimes it's hard going to work and trying to juggle everything, but I think that is how everyone's lives are nowadays. I just get on with it. I may be in my forties, but I was happy then and I'm happy now – I have loved every second of it.
'I've never felt like an old mum, even at the school gates'
I was 41 when Neveah came along. When I was taking my oldest two to school I was one of the younger mums, but at the school she now attends, there are a lot of mature parents and the majority don't know how old I am so it's never been an issue for me. The way I see it, age is just a number. I still feel young.
'Some things are just easier when you're older'
One of the things I love most second time round is having more financial freedom, both from being married and having worked for so many years. I didn't have the stuff at 19 that I do now and I love the fact we can give our daughter so much more in terms of life experience.
I've also found it easier being that bit older and wiser – I love all the patience I have. I was still learning when I grew up with my son, though me being 19 when I had him meant he did get to share so many milestones in my life.
'Parenting is so different to when the kids were growing up'
There is so much more technology and interaction. My oldest two swear blind I'm a lot softer with Neveah and often remind me that I never let them get away with the stuff she gets away with. But they both really do love and idolise her as she does them.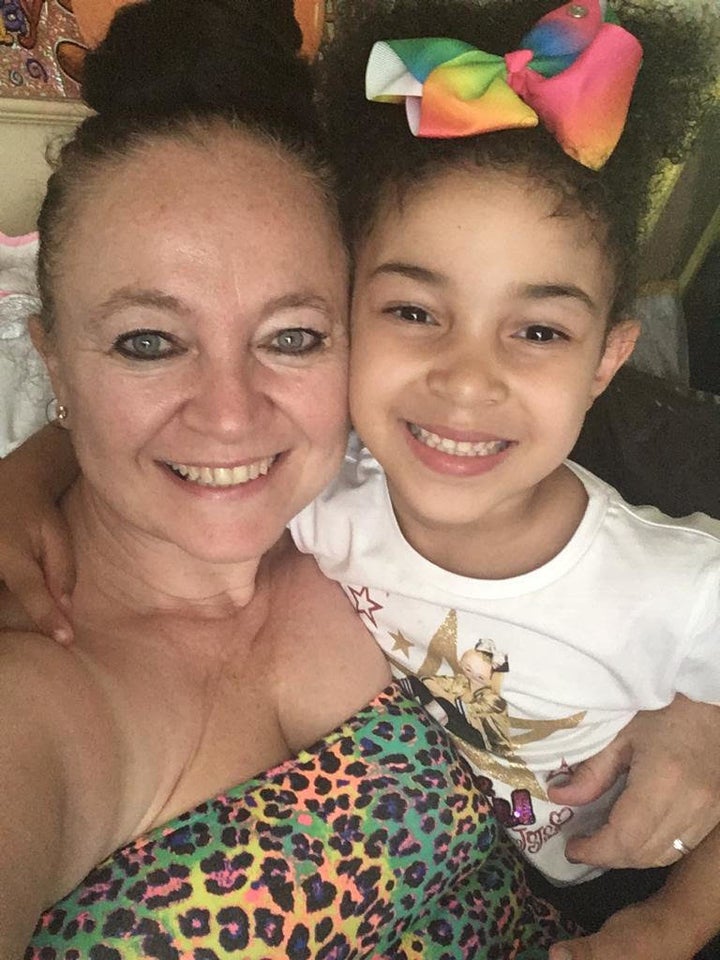 'My support network has always been strong'
It's not just my extended family but the older kids' dad, who gave us great support when they were growing up. He was very much a hands-on parent and it's exactly the same with my husband now. Luckily, we all get on well. Neveah is so blessed to have not just parents but an older brother and sister looking out for her as well.
'Neveah isn't on her own – and neither am I'
My daughter Kyla started her family a few years after Neveah was born – her daughter Larae is one, so Neveah became an aunty at five. They are so close and the bond they have is amazing. Even though there is a big age gap between the sisters, I feel less pressure now if Neveah ever asks for another sibling: she has my granddaughter.
What is also great is that my best friend who has children older than my son, had a daughter when she was in her forties too – the same year Neveah came along. We get together as often as possible so the girls can bond and play.
'I was fully prepared for motherhood this time'
Maybe If I was just a single older mum and the pregnancy was an accident it would've have been a complete shock to the system. Neveah being very much wanted and planned made a massive difference, both to the way I parent her and my attitude towards having a child with such a large age gap.
As told to Michelle Martin.