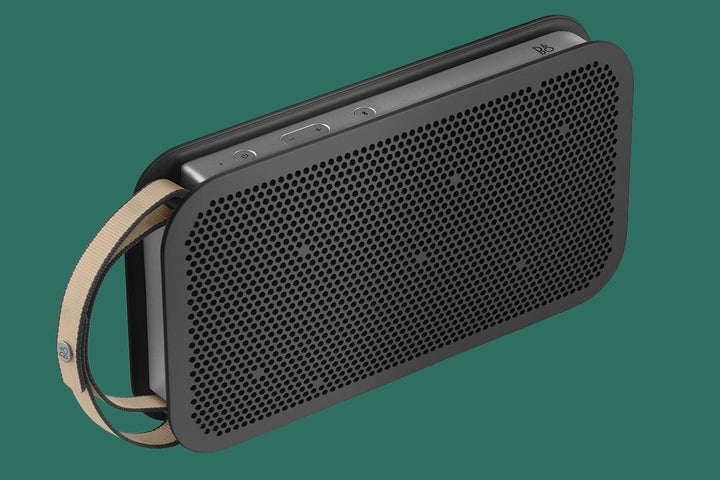 Bang and Olufsen are on something of a roll at the moment, their BeoPlay range continues to dominate the middle to high-end audio market thanks to brand power, performance and a price point that sits just between the affordable and the exclusive.
Their Bluetooth speakers have become the benchmark for this by offering a product that combines living room performance with a portability that can only be achieved with wireless audio.
The original A2 was the first of these products, and since then the brand has grown from strength to strength.
The A2 Active looks essentially identical to its predecessor and that's a good thing. The design was solid, reassuring and incredibly straightforward. Don't be fooled with its name though, this isn't some sporty monstrosity covered in rubber and brandishing a pointless racing stripe.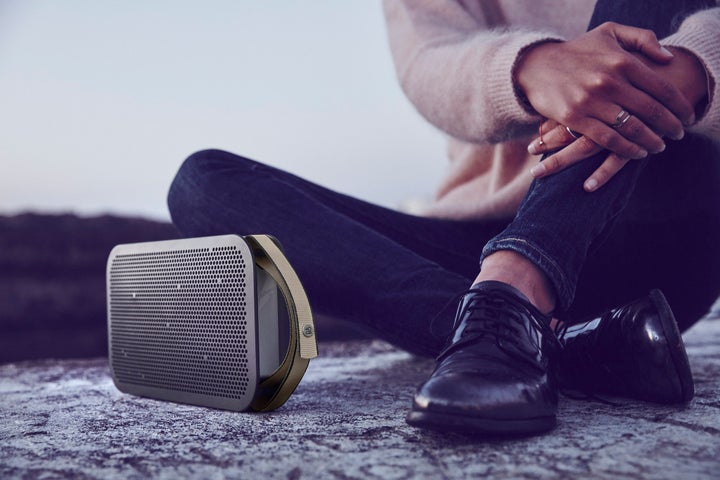 Instead B&O have taken the word active to mean: 'How do I move my living room speaker outside?' Well for starters you certainly don't compromise on the design, instead you simply do all the tinkering under the hood.
That means in terms of visual changes the only real difference is that instead of the classic leather handle you now get two NATO-style canvas handles which can better withstand the demanding rigours of your garden/beach.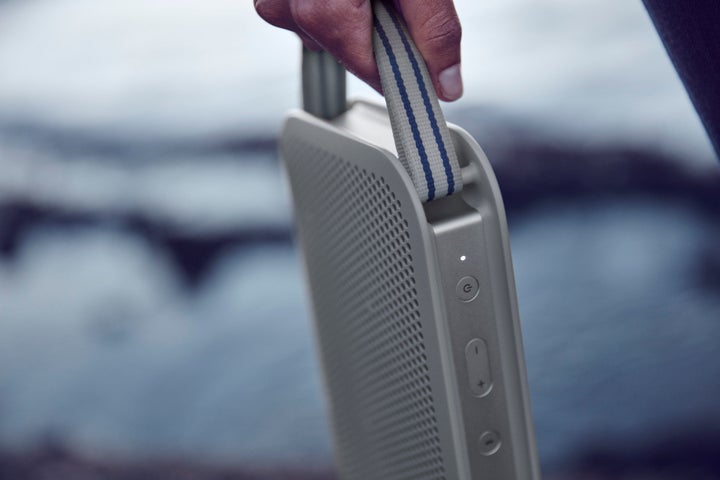 The speakers don't lose any design points because once again B&O have nailed the colour ways, keeping things in line with an autumnal/winter set of colour ways that look great.
As you've probably guessed, we quite like the design.
This is going to be another few gushy paragraphs we're afraid as the A2 Active again has retained all of the features that appeared on the A2, including great sound.
The A2 Active sounds fantastic. By combining large drivers with a dense metal internal structure the A2 and A2 Active are able to reduce vibrations across the body of the speaker giving a clarity and breadth of sound that's hard to reproduce in a speaker that's portable.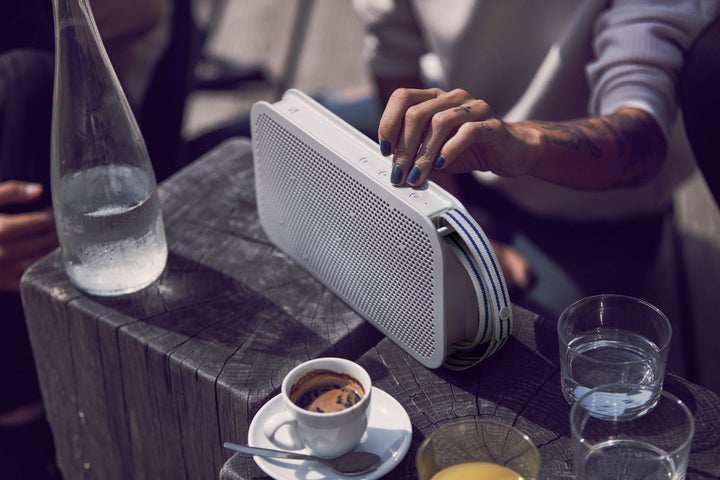 Bass reproduction is probably some of the most impressive we have seen on a portable speaker of this size and thanks to a useful but un-precise companion app you can tune the sound profile to better match both the environment around you and the music you're listening to.
The A2 Active comes with what B&O call True360 sound, which in short simply means that despite its one-sided appearance you can place the speaker into the middle of a group and everyone will be able to hear it just as loudly or as clearly.
What makes the A2 so impressive though is its ability to perform at extremes, even at high volumes we found distortion was almost never an issue.
So the biggest new feature is of course the fact that this speaker is now dust and splash resistant so you can take it to the beach safe in the knowledge that a little water won't be doing it any harm.
Much like every other portable speaker around the A2 Active uses Bluetooth to connect to your smartphone, however there is a 3.5mm input for those that want to save on battery life.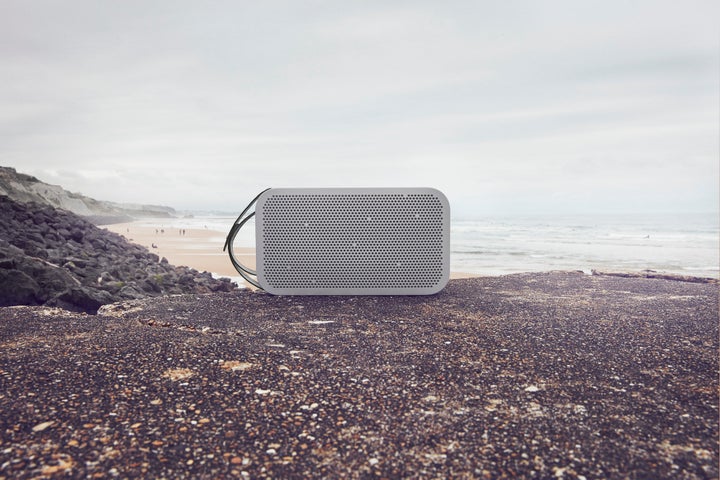 Instead of a dedicated charger and plug the A2 Active uses the much more sensible USB-C charging port.
That means that the speaker can intelligently know the type of power cable and charger that's being used and then recharge itself at the absolute maximum speed that the charger is capable of.
Using the charger provided B&O says you should be able to get a full charge in about three hours, impressive when you think that this speaker has a battery life of well over a day.
Thanks to the companion app you'll also be able to pair it with other BeoPlay speakers and even update it over the air for better performance and enhanced audio quality.
B&O claim that the A2 Active has around 24 hours of battery life, a massive bump over the original A2.
In our time using the A2 Active we have found that battery life is incredibly good and on many occasions we were able to get well over 12-15 hours.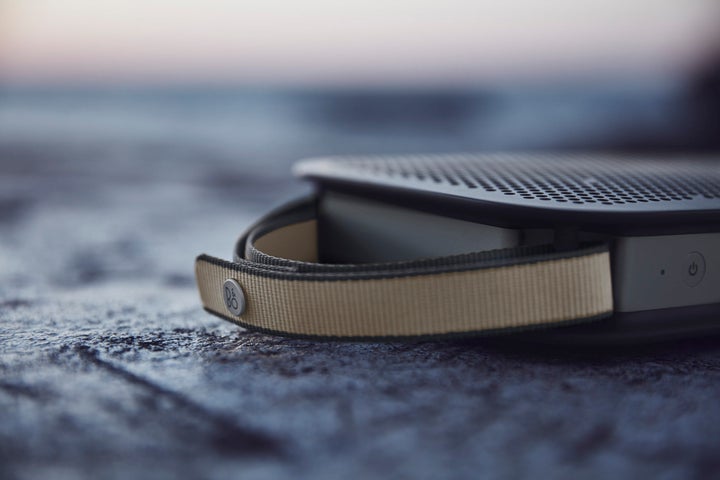 One consideration that's worth mentioning however is the volume. If you're looking to power an outdoor party then the A2 Active will drain a lot faster than if it were being used for a nice spot of quiet classic music in the kitchen.
So while we wouldn't say that you'll get 24 hours at any volume it's fair to say that you'll get a good weekend's worth or music if you keep the volume below ear-piercing.
Who should by the BeoPlay A2 Active By B&O Play?
At £299 this is not a cheap option, however for that money you'll get a product that's just as happy being your main living room speaker as it is keeping you company on a road trip. The sound quality is truly room-filling and at the high standard you would expect for a Bang & Olufson product.
Who shouldn't buy the BeoPlay A2 Active By B&O Play?
This is as much a high-end home speaker as it is something for the road, as such if you're looking for something that's going to just live in a suitcase till your next festival we cannot say with all good conscience that £299 is a good investment. This is an investment, so if you're looking for something a bit more rough and tumble that doesn't skimp on quality we'd recommend the cheaper, more waterproof UE Boom 2.