While 2016 has been a shambles in most respects, there's one thing that got us through the horrors of the last 12 months - the telly.
Here's just 50 stand-out moments that made us laugh, cry, gasp, and all that's in between...
WARNING! Contains spoilers and some NSFW moments.
1) You'll always remember where you were when Ed Balls was doing 'Gangnam Style' on 'Strictly Come Dancing'
2) But the less said about the time he nearly dropped his dance partner the better
3) Judge Rinder's facial expressions also gave us life
4) Although not as much life as Danny and Oti's Samba
5) And Ore and Joanne's reaction to winning was adorable
6) Nicole Scherzinger returned to 'The X Factor', and somehow was even more of a ridiculous human being than the last time she was on it
7) See?
8) Honey G was the stand-out star of the series, and the moment when she fell over continues to make us chuckle
9) That stage invasion provided one of the most dramatic moments of the series
10) January's 'Celebrity Big Brother' was ludicrous from start to finish. Not only did Gemma Collins trot around the garden with a Shetland pony...
11)... but there was also the whole "David's dead" debacle
12) This year's series of 'I'm A Celebrity... Get Me Out Of Here!' will be remembered for introducing us to the many faces of Scarlett Moffatt
13)... and the many abdominals of Joel Dommett
14) Larry Lamb also thrilled viewers of a certain age with his own take on the gun show
15) He also proved himself to be a true hero when he jumped into the water to save a drowning Scarlett
16) And while 'Gogglebox' may have said goodbye to familiar faces like Scarlett, we got adorable Bristolian besties Mary and Marina in their place
17) While 'Big Brother' was a test of endurance for even the most ardent of fans, Lateysha Grace made up for it by having this hilarious incident on 'Bit On The Side'
18) We reached peak innuendo during this year's 'Great British Bake Off'
19) Biscuit Week also delivered the greatest baking fail since Bingate
20) We were also gifted the sweetest contestant the show has ever had in Val Stones
21) The sword swallower's death-defying stunts on 'Britain's Got Talent' had us like
22) Meanwhile, Mandy Holden was back to her water-throwing best
23) The Tongi Brothers' performance in the live shows didn't go exactly to plan
24) Over on 'The Apprentice', Karren Brady was ever so shady, and we LOVED it
25) 'Cold Feet' made a welcome return after a 13-year break, and wasn't it good to see the old gang again?
26) The show tackled the subject of male depression and suicide with realism and sensitivity, and John Thomson's performance moved viewers😭😭😭
27) And while we thought no-one could ever replace Rachel, we shipped Adam and Tina SO HARD
28) 'The Missing' provided shock, after shock, after shock
29) Not least the moment we realised 'Alice Webster' (or should that be Sophie Girioux?) didn't burn to death in the shed fire
30) Series two of 'Poldark' gave fans exactly what they wanted - Aiden Turner's naked torso (again)
31) A collective whoop could be heard across the nation as Demelza gave Ross what he deserved for his encounter with Elizabeth
32) Tom Hiddleston's bum made a cheeky appearance in 'The Night Manager'
33) Marcella's dark murder mystery had us wondering if the cop really could have been the killer
34) So we have to say we were relieved when the real culprit was revealed
35) 'National Treasure' had us like this for the entirety of ifs four episodes
36) 'Call The Midwife' fans bid an emotional farewell to Sister Evangelina
37) Holly Willoughby continued to make a whole host of accidental innuendos on 'This Morning'
38) And we still quite can't believe she and Phillip Schofield hosted the show still drunk after the NTAs
39) John Barrowman found out the 'Loose Women' stools are more unpredictable than the ladies themselves
40) That said, we could've never predicted Coleen Nolan taking it upon herself to do this when Britney Spears was a guest
41) And who could forget when Harvey Price uttered this live on lunchtime TV?
42) Or the time The GC proclaimed her love of the dictionary on Sky News?
43) David Attenborough brought us a new series of 'Planet Earth', where we discovered that bears dance like us after a few wines
44) This sloth just casually swimming across a lake nearly caused death by cuteness overload
45) And never have been been so tense as watching an iguana trying to escape the clutches of a load of snakes
46) Danny Dyer had as much trouble as the rest of us in trying to understand he is a direct descendant of King Edward III on 'Who Do You Think You Are?'
47) 'EastEnders' said a final goodbye to Queen of the Vic, Peggy Mitchell
48) And we're still not over Phil's heartbreaking reaction to her death, tbh
49) Emmerdale's Emma Barton went full-on 'Misery', and we were HERE FOR IT
50) And the show's 15 car pile-up was surely the most spectacular soap moment of 2016
51) Although Coronation Street's car crash and subsequent explosion that left Anna Windass on fire was also up there
52) 'First Dates' found out it was expecting its first baby after this successful match
53) We were moved to tears by stammerer James Tennant's battle to speak on 'This Time Next Year'
54) Ant and Dec's final year hosting the Brits saw them joined by an unexpected guest
55) Adele absolutely KILLED her Glastonbury set
56) While Little Mix reached whole new levels of sass with their 'X Factor' performance 💅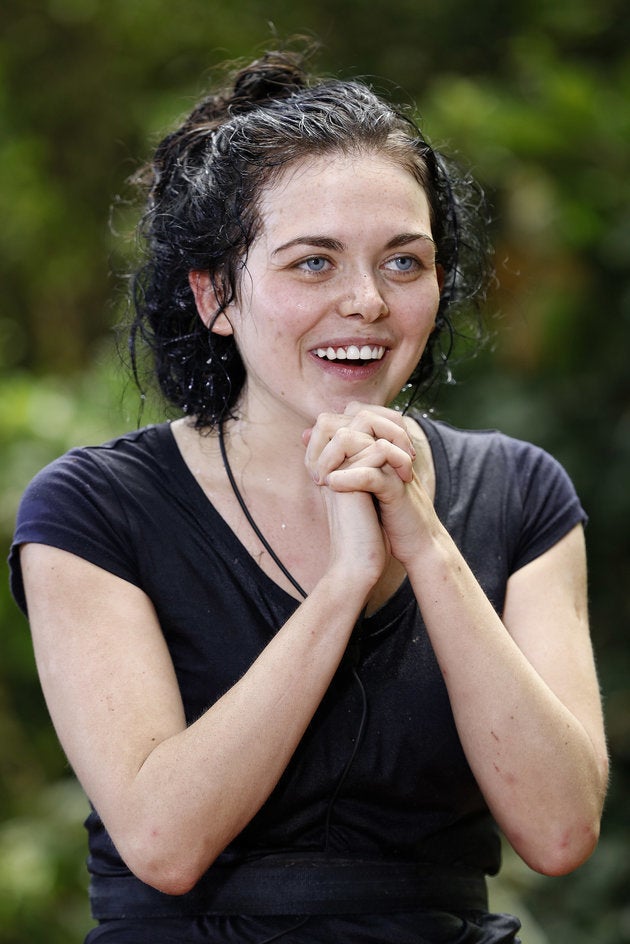 HuffPost Entertainment's Pick of 2016
Popular in the Community