Let's make this clear from the outset, we really do love our own mums, but do you ever watch TV and wish you could be adopted by one of the characters? Yup, us too.
There's been no shortage of magnificent fictional mothers that have featured in our favourite soaps, dramas and comedies over the years, whose love, care and affection have made us feel all warm and fuzzy inside.
As part of The Huffington Post UK's Thriving Families project, we present 11 such fabulous ladies, who we've always secretly wanted to be our mums.
1. Linda Carter ('EastEnders')
'EastEnders' has seen many matriarchs in its 30 year history, but none that we've ever warmed to in the way that we have Linda Carter. Less brash than Peggy Mitchell and more likeable than Pauline Fowler, the Queen Vic landlady won our hearts ever since arriving on the Square in 2013. Yes, she's not perfect (her initial reaction to Johnny's coming out wasn't her finest hour), but her affectionate relationship with her four-strong brood has us wishing it were possible to be one of the Carter clan.
2. Kirsten Cohen ('The OC')
It's not everyone who would open their home to a messed up teen her lawyer husband had been trying to get out of trouble, but that's what makes Kirsten Cohen the often overlooked Queen of 'The OC'. She may give off a steely exterior after years of being worn down by the gossip-laden goings-on of Orange County, and yes her cooking might be terrible, but Kiki deserves just as much adoration as SuperDad himself, Sandy Cohen.
3. Marge Simpson ('The Simpsons')
It can't be easy being a parent to the little terror that is Bart Simpson, but Marge always seems to make it look effortless. Not only does she have to deal with him and sisters Lisa and Maggie (whose constant dummy sucking would have driven us up the wall by now), she also has husband Homer to contend with. And for that, she deserves all our respect.
4. Barbara Royle ('The Royle Family')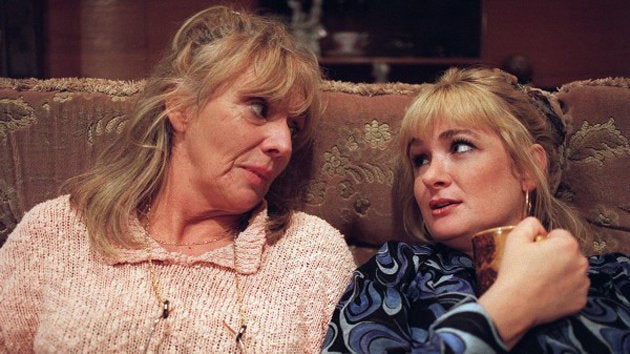 While many TV mums can seem like exaggerated versions of real life parents, they don't come more everyday than Barbara Royle. Sue Johnson's character embodied mothers up and down the country, and if you didn't have a Barbara as your own mum, you certainly knew someone who did.
5. Ma Larkin ('The Darling Buds Of May')
Ma was a feeder, and we all love a feeder. Just look at that three bird roast.
6. Susan Kennedy ('Neighbours')
Where do you even begin with someone like Susan Kennedy? Already a mum to three of her own children - Mal, Billy and Libby - Susan, along with her husband Karl, opened the doors of 28 Ramsay Street to so many kids in need over the years that we've actually lost count.
7. Cookie Lyon ('Empire')
A pretty left-field choice considering Cookie Lyon is one ruthless woman, but less we forget that she went to prison for the sake of her family. Plus she's the only one who can protect her boys Jamal, Hakeem and Andre from the dastardly deeds of their father, Lucious.
8. Pam McDonald ('Boy Meets Girl')
The 'Boy Meets Girl' matriarch makes the list purely for the fact she is played by Denise Welch. And who doesn't want Denise Welch as a parent?
9. Deirdre Barlow ('Coronation Street')
Still much missed in Weatherfield following the death of actress Anne Kirkbride, Deirdre was arguably Coronation Street's most beleaguered mother thanks to the antics of her daughter Tracy. While many lesser mums would have (understandably) disowned Tracy for her many, many wrong doings, Deirdre stuck by even her darkest actions, while also becoming a loveable stepmum to husband Ken's never-ending line of children.
10. Pippa Fletcher ('Home And Away')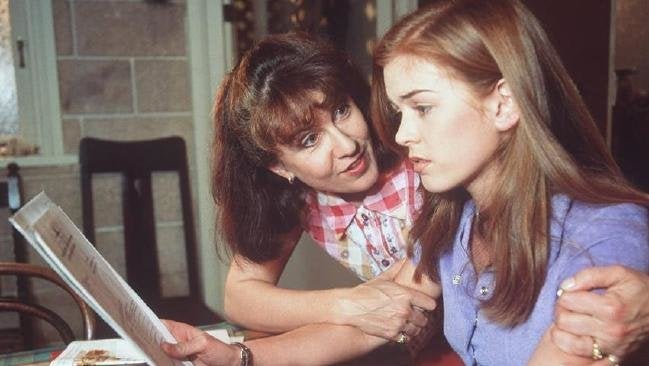 Long before Susan Kennedy rocked up on 'Neighbours', rival Aussie soap 'Home And Away' had Pippa Fletcher. Over her 12 years on the show, Pippa took in more waifs and strays than Battersea Dogs Home, proving herself to be the ultimate TV foster mum. Even when she had things of her own going on (she lost two husbands, as well as a child to cotdeath), Pippa was still there to solve the problems of the various troubled children living under her roof. Plus, her special bond with foster daughter Sally definitely set a president for mother-daughter relationships in Soapland.
11. Pam Shipman ('Gavin And Stacey')
Not only is HRH Pamela Shipman the most underrated character in 'Gavin And Stacey', she is also everything we want in a mother and more. Aside from the fact she quite clearly hates Stacey (but then again, don't we all?), she'll do anything for her 'Little Prince', and is almost as good a friend to his best mate Smithy as he is. Plus she loves getting on "the wines" - something we hold in very high regard in a parental figure.
This summer The Huffington Post UK is spearheading an initiative helping families thrive, with a focus on parent wellbeing, the challenges facing stay-at-home and working parents, friendships and navigating the landscape of modern parenting beyond the 2.4. To kickstart the campaign, Jamie Oliver guest edited the site, bringing a focus on feeding healthy families.
We'll be sharing stories and blogs with the hashtag #ThrivingFamilies and we'd like you to do the same. If you'd like to use our blogging platform to share your story, email ukblogteam@huffingtonpost.com to get involved.
Tap the image below to launch the slideshow...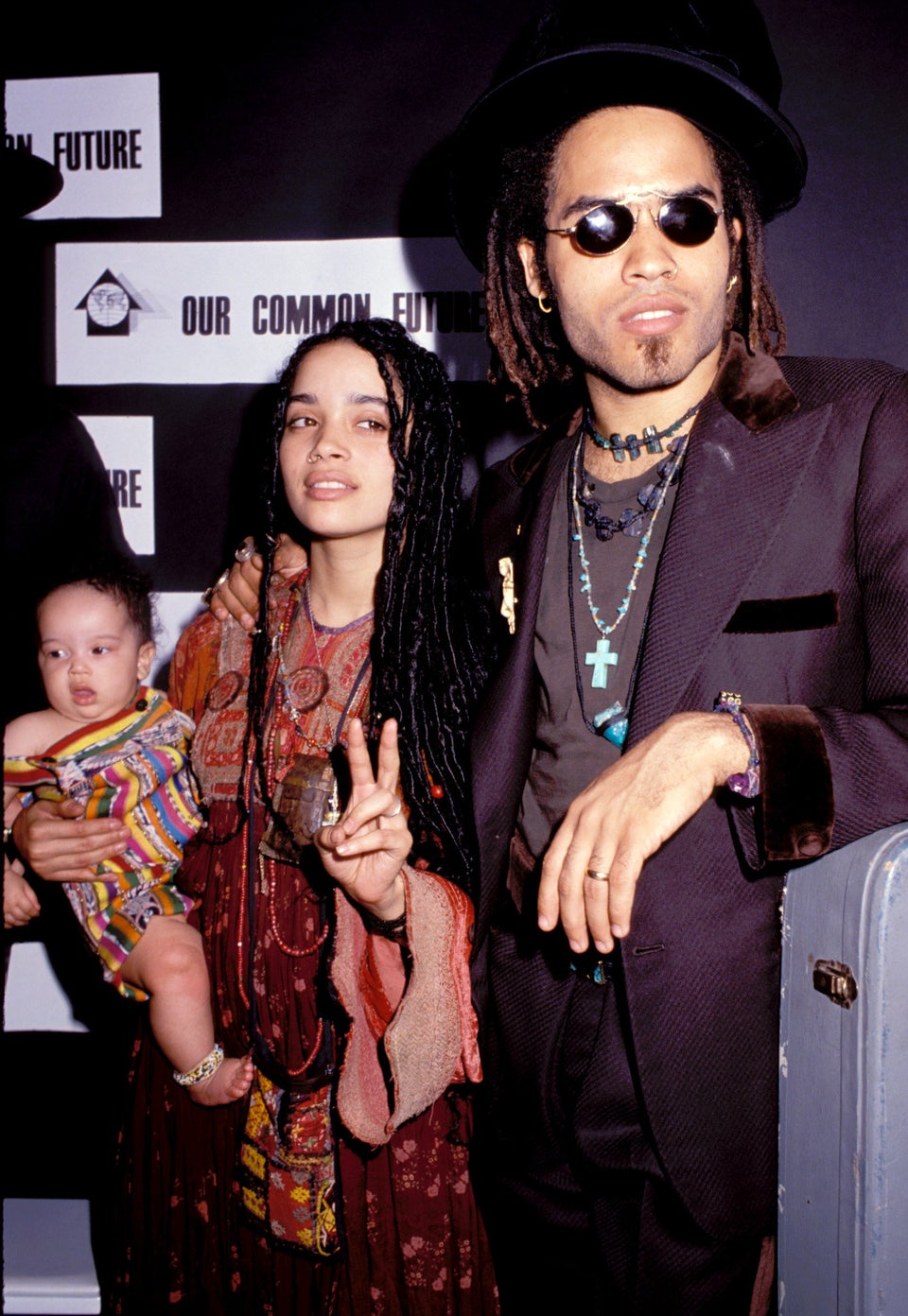 Celebrity Families Then And Now
Popular in the Community