During its time on the air, The X Factor became infamous for its – how can we put this? – less-than-stellar auditionees, with the singers who delivered the more tuneful performances not always the ones who stuck in our heads.
Having said that, X Factor was first and foremost a singing competition and there were some incredible singers who showcased their vocal prowess over the years.
Following the news the show has been axed 17 after making its debut, we've rounded up some of the best auditions ever...
Cher Lloyd (Series 7, 2010)
Her performances later in the contest might have made her a polarising figure, but after Cher Lloyd's first audition she proved she had something special, and bagged herself a legion of fans.
Danyl Johnson (Series 6, 2009)
Simon Cowell said it himself, Danyl's performance of With A Little Help From My Friends was the "best first audition" he'd ever seen.
Gamu (Series 7, 2010)
One of the most controversial moments in X Factor history came when Cheryl decided not to put Gamu through to the live shows, in favour of Katie Waissel and Cher Lloyd, but let's remember happier Gamu-related times, shall we?
4th Power (Series 12, 2015)
4th Power nearly took the roof off the audition arena when they performed an version of Jessie J, Nicki Minaj and Ariana Grande's hit collaboration Bang Bang.
Sam Bailey (Series 10, 2013)
"I think that I'm a bit too old for it all now", says Sam, before meeting the judges for her first audition.
If only she knew what was coming next, eh?
Monica Michael (Series 11, 2014)
Moncia's self-penned track Pretty Little Sister was arguably the stand-out audition of the 2014 series, even reducing Cheryl to tears.
Despite this, she crashed out of the competition during Bootcamp, only to return the next year, where she made it to live shows, though this is how we best remember her.
Ella Henderson (Series 9, 2012)
Ella Henderson won over the whole public when she performed her own original song at her first X Factor audition.
She may not have won the competition, but her debut release was one of the most hotly-anticipated X Factor singles ever, and about a hundred years after leaving the series, she finally topped the UK charts with Ghost.
Liam Payne (Series 7, 2010)
When One Direction were barely even a twinkle in Simon Cowell's eye, Liam Payne gave the judges - including, bizarrely, Natalie Imbruglia - this 'Bublé Lite' rendition of Cry Me A River.
Misha B (Series 8, 2011)
Misha's audition was so good it had Kelly Rowland up on her feet after well and truly making this version of Aretha Franklin's Respect her own.
Josh Daniel (Series 12, 2015)
Josh's audition was as memorable for his vocals as it was for making Simon Cowell break down.
He was getting over the death of his mother, and Josh's rendition of Labrinth's Jealous in memory of his late best friend, proved too much for the judge.
Alexandra Burke (Series 5, 2008)
Alexandra's emotional audition gave her a great start to her X Factor journey, eventually scooping the title of winner, thanks in no small part to a duet a with a certain Beyoncé Knowles during the live finale.
Harry Styles (Series 7, 2010)
"Winning battle of the bands really showed me that's what I wanted to do. I got such a thrill when I was in front of people singing." Just wait, Harry...
Lucy Spraggan (Series 9, 2012)
It was always a gamble for contestants to perform original songs at their auditions, but Lucy Spraggan's ode to "beer fear" proved why it was sometimes a risk worth taking.
Louisa Johnson (Series 12, 2015)
Proving that X Factor could still throw out a few surprises 11 years after its debut, who'd have thought this unassuming teenager would go on to win the whole show, becoming only the third Girl in the show's history to manage it?
Ivy Grace Paredes - (Series 13, 2016)
Ivy Grace Paredes's X Factor journey was unfortunately cut short when she couldn't attend Judges' Houses due to visa issues.
However, her powerful audition was one of the highlights of an otherwise fairly unremarkable series.
Jamie Archer - Series 6 (2009)
When you've even got Simon Cowell singing along in his seat, you know you've done something right.
Johnny Robinson (Series 8, 2011)
Before he became an explosion of glitter, feathers and sequins, Johnny won over the panel with this charming rendition of At Last.
James Arthur (Series 9, 2012)
This cover of judge Tulisa's single Young marked the start of James' X Factor journey, which saw him go on to win the show in 2012.
Leona Lewis (Series 3, 2006)
This incredible audition is where it all began for Leona Lewis, who went on to achieve huge global success, thanks in part of her 10/10 debut single Bleeding Love.
Stacey Solomon (Series 6, 2009)
The 19-year-old Stacey Solomon won the hearts of the nation when she tried out for the show in 2009, going on to reach the final.
Nearly 12 years on, and she's proved she has celebrity staying power, now being a member of the Loose Women panel and a much-loved social media influencer.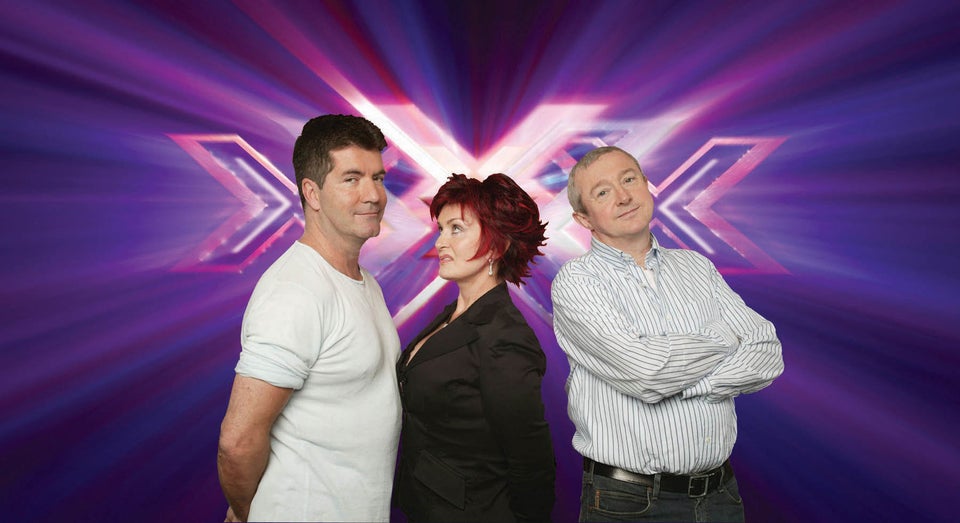 'X Factor' Judges Through The Years