Now in their 13th year of organising Bestival, curators Rob and Josie da Bank have clearly got the art of booking acts sussed.
Once again, the Isle Of Wight event, which marks the end of festival season for another year, played host to an eclectic range of up-and-coming indie bands, old favourites and world-famous dance acts.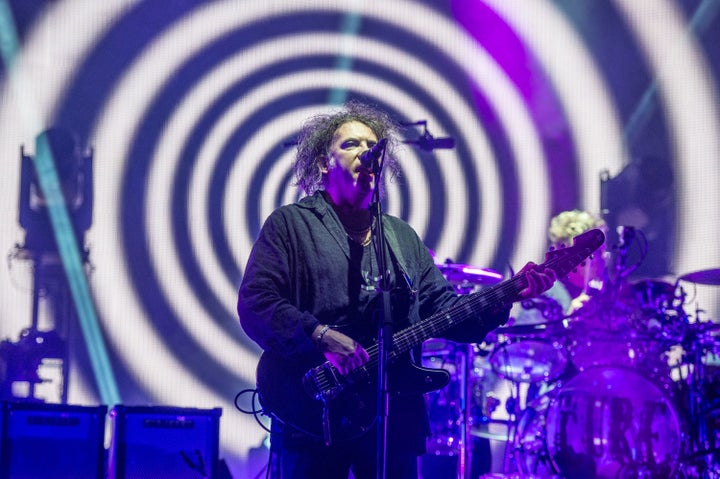 Whether you wanted to mosh to the sound of heavy guitars or dance the night away in the middle of a forest, there was something on offer for (pretty much) everyone.
However, it's also fair to say that it wasn't all smooth-sailing for the Bestival gang, with a number of festival-goers expressing their displeasure at layout changes, which saw a number of areas - including the main stage itself - scaled back, and the Slow Motion field's components relocated to alternative spots on the site.
Here's our rundown of the biggest talking points of the weekend…
Five years after astounding Bestival-goers with a mammoth three-hour set, Robert Smith and co. were back and on fine form, offering another feature-length star turn, which included renditions of many of their best-known hits.
In a demonstration of how brilliantly eclectic Bestival can be, the 80s trio arrived on stage in the Big Top shortly after Sean Paul's co-headline set finished on the mainstage.
While many retro acts struggle to meet the standards they maintained over 20 years ago, Philip Oakey's voice - and unique style - remains on fine form.
Obviously, their final track 'Don't You Want Me' elicited the loudest cheers and singing from the crowd.
After last year's scene-stealing Bollywood tent set, the '7 Days' singer found himself with a slot on the main stage, performing for a crowd that remained ready to party, despite Saturday afternoon's almost endless rain.
Now with a selection of new singles to offer up too, Craig had no trouble frantically switching from the decks to the mic, crooning his way through hits both past and present.
This much-hyped new area was billed as a renovated version of The Port, fit for this year's Future theme, but sadly, it failed to live up to expectations.
Bestival obviously underwent a scaling-back of sorts for 2016 - which is fine, there were still far more finishing touches and tiny details than at any other major UK event - but the new stage simply didn't feel quite right for the DJs gracing it.
The decision to move it to the other end of the field also made for awkward arrivals and exits, as music fans arrived from the main stage on the right-hand side of the crowd, where noise levels were low due to speaker-positioning. Festivals do need to evolve over the years, but hopefully fan feedback on this change will give the team some food for thought.
French electro-swing collective matched their music to the brightening weather, bringing an hour of sunshine to the site, early on Sunday afternoon.
Howard Marks and the Isle Of Wight event go back a long way, and prior to his death earlier this year, the self-styled 'Mr Nice' was a Bestival and Camp Bestival institution, so it was fitting that the Amphitheatre hosted a tribute to him.
After an introduction from his daughter, Amber, the audience were given a sneak peek at an upcoming documentary on the drug smuggler's truly one-of-a-kind life, before a choir's moving rendition of 'Sea Of Love'.
The responsibility of closing the mainstage on Sunday may have fallen to Wiz Khalifa, but it was Sean Paul's set that people couldn't stop talking about all day.
With a career than spans nearly three decades, the Jamaican superstar had plenty of hits to choose from, and brought dancehall vibes aplenty with tracks including 'Gimme The Light' and 'She Doesn't Mind'.
Tap the picture below to launch the slideshow...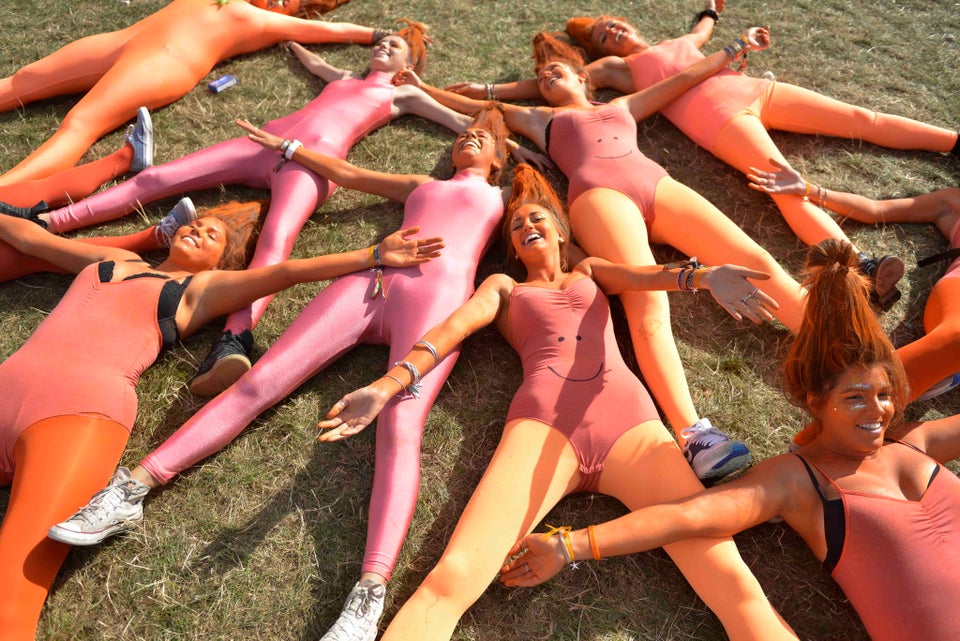 19 Legendary Fancy Dress Ideas From Bestival