The US singer demanded justice after Sterling was held down and shot by officers outside a convenience store in Louisiana on 5 July, and Castile was gunned down by police during a routine traffic stop in Minnesota on 6 July.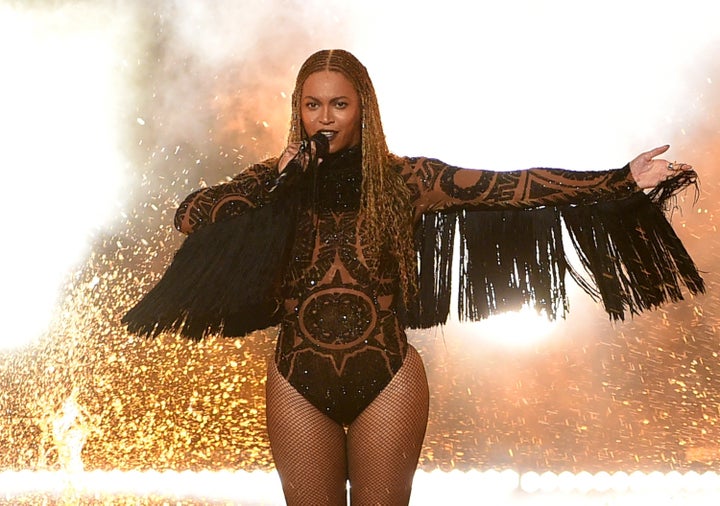 In an emotional post shared on her official website, she continued her support of the #BlackLivesMatter movement, writing: "We are sick and tired of the killings of young men and women in our communities.
"It is up to us to take a stand and demand that they 'stop killing us'."
Read her message in full below: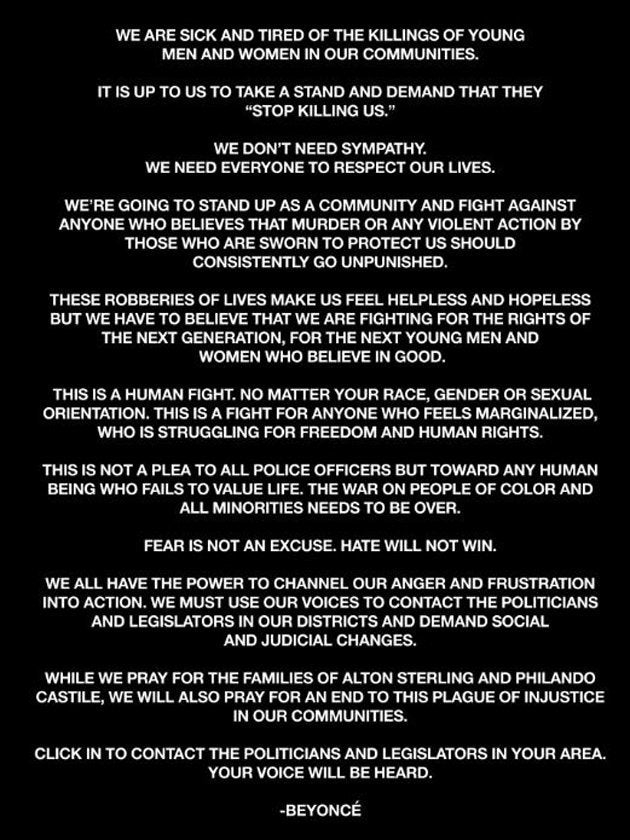 Beyoncé also held a moment of silence as her 'Formation' tour stopped off in Glasgow on Thursday (7 July) night.
After she performed an acapella rendition of 'Freedom', Hampden Park fell silent as the names of victims killed in cases of police brutality were shown on the massive screens.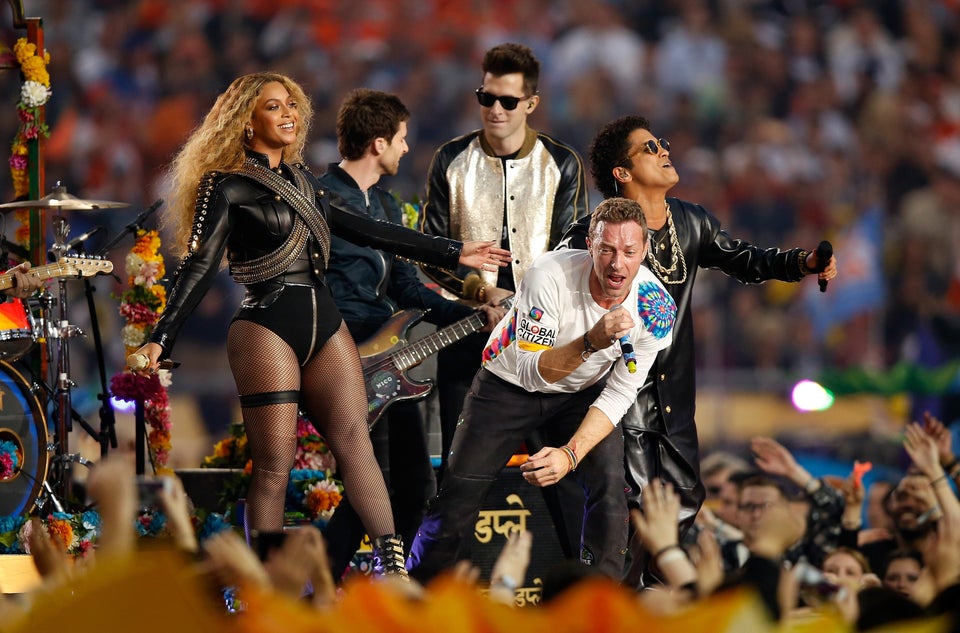 Super Bowl 50 Halftime Show: Beyonce, Bruno Mars, Coldplay