You may have noticed people posting black and white selfies to social media with the caption 'challenge accepted'.
The posts, which are flooding Facebook and Instagram feeds, are supposed to raise cancer awareness, but one cancer survivor has had enough.
Rebecca Wilkinson was diagnosed with cancer in 2013 aged 32. She has had both breasts removed and labelled the challenge "narcissistic", uploading her own selfie to show what cancer.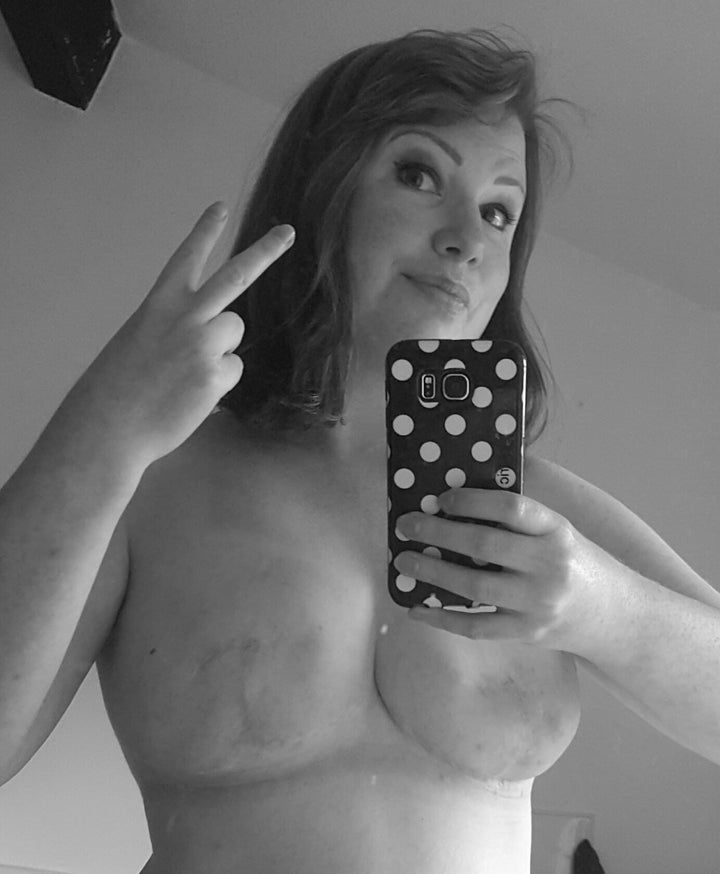 She says that, on the contrary to people's claims, the challenge does nothing to promote cancer awareness.
"Everyone on Facebook is aware of cancer, so you cannot play the awareness card, particularly as this time it's not even a *type* of cancer. You're not raising money. You're not showing support either," she wrote.
Wilkinson, who is a single mother-of-two, uploaded her own topless selfie to Facebook with a two fingered salute.
"You can see the result of one successful, and one botched mastectomy and revision," she wrote, explaining that not even her selfie shows the full story.
"You can't see the effect chemo has had on my immune system, my hands and feet, or my memory. You can't see the psychological effects cancer has had on me or my children (who might also have the gene). You can't see the scars from my oophorectomy (removal of ovaries) either. You can see my bitchin' eyebrows, but they're tattoos; chemo stole my real ones."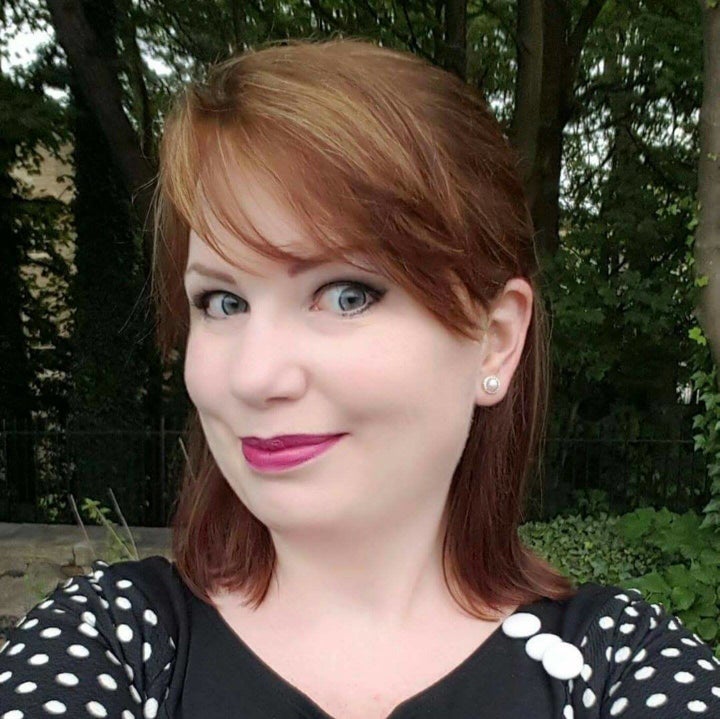 She added that there are much more productive things people can do to support people affected by cancer.
"Do you really think someone with cancer will be happy because you posted a narcissistic picture with an arty filter? No. They won't. Go visit them in hospital, or take them to chemo, or cook them a meal. Hell, even send them a Facebook message to let them know you are thinking of them."
Wilkinson had her first mastectomy after being diagnosed with aggressive breast cancer in January 2013, followed by chemotherapy.
She was then told she had the BRCA1 gene mutation, which greatly increased her risk of cancer in her second breast and in her ovaries. As a result she elected to have a second mastectomy and an oophorectomy (removal of the ovaries).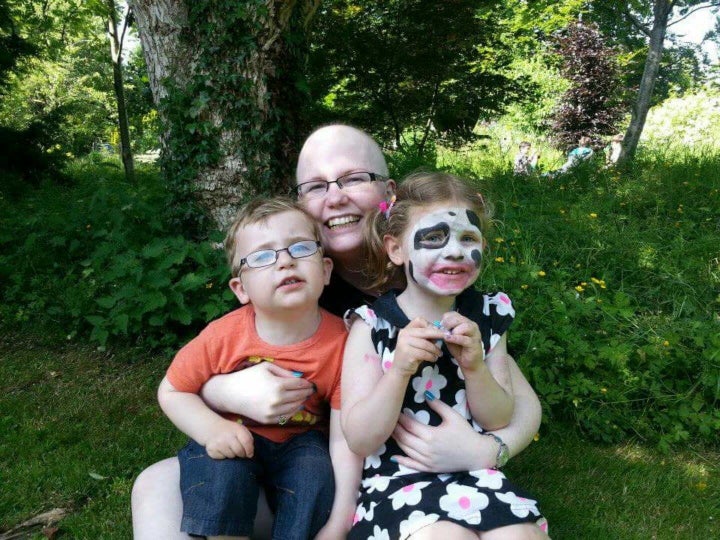 Speaking to The Huffington Post UK she said: "My children Connie and Freddie will have to be tested for the BRCA1 gene when they are 18 as they have a 50% chance of inheriting it."
Speaking about the Facebook post, she revealed didn't expect her post to go viral, but the challenge upset her. "All I felt was rage," she said
She added that the response to her post has been overwhelmingly positive.
"I've had messages from many ladies who've had cancer saying that I've helped them feel more body positive after mastectomies. I've had messages from people who have friends or family with cancer, saying they are really grateful for the message of positivity and that they wish me well. I've had a lot of people from my past crawl out of the woodwork, too."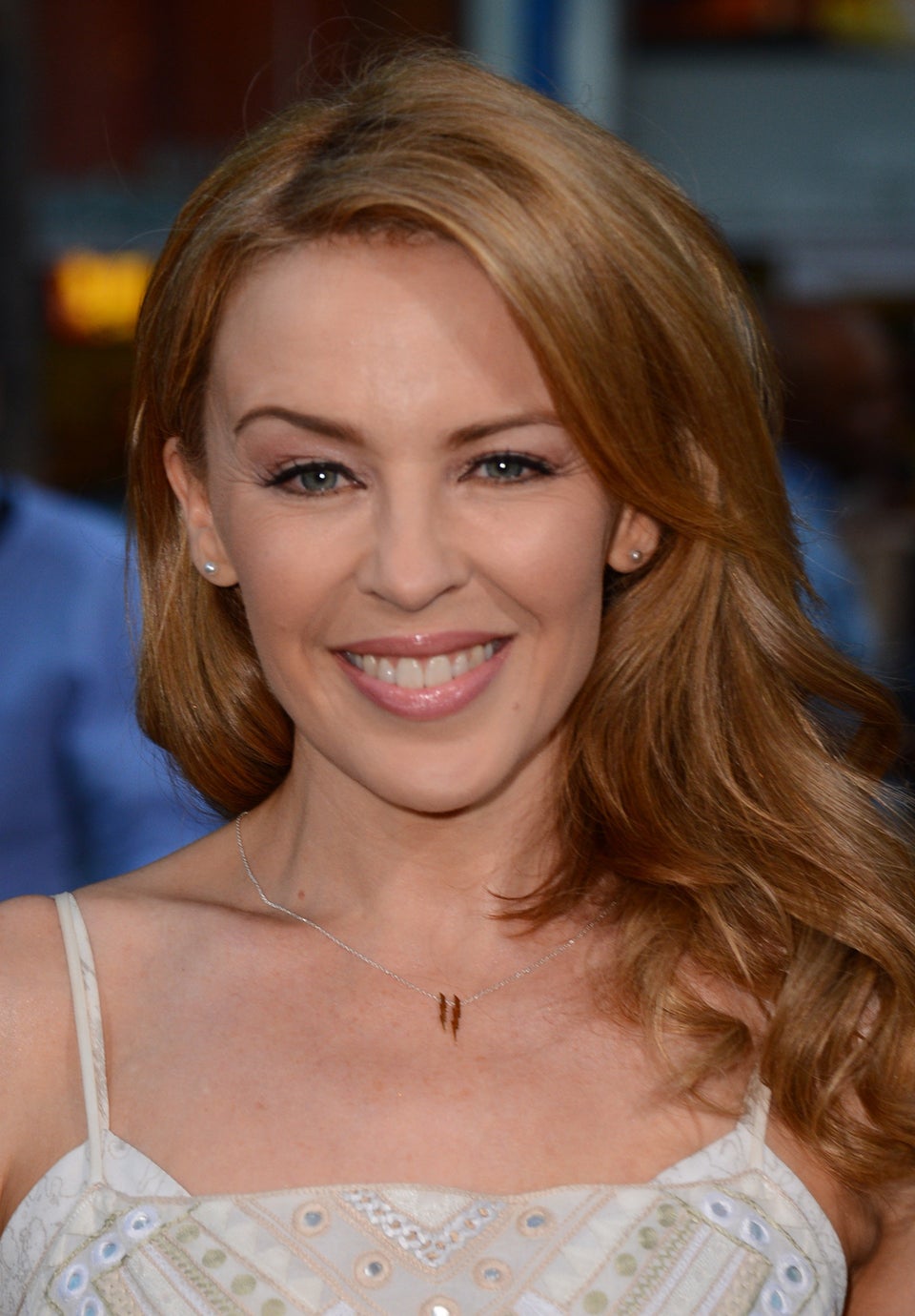 Celebrities Who Have Faced Breast Cancer
Related