Black Friday may seem like the obvious day to book a holiday if you want to save money, but an investigation suggests some travel companies "misled" customers last year.
Consumer watchdog Which? analysed promotions advertised by major airlines and holiday companies for Black Friday 2018 (23 November). The team then looked at prices for the same holiday two weeks later to see if the deal was really worth snapping up.
Their findings, released ahead of this year's Black Friday (29 November), found "a series of special offers for last year's event turned out to be exaggerated or non-existent".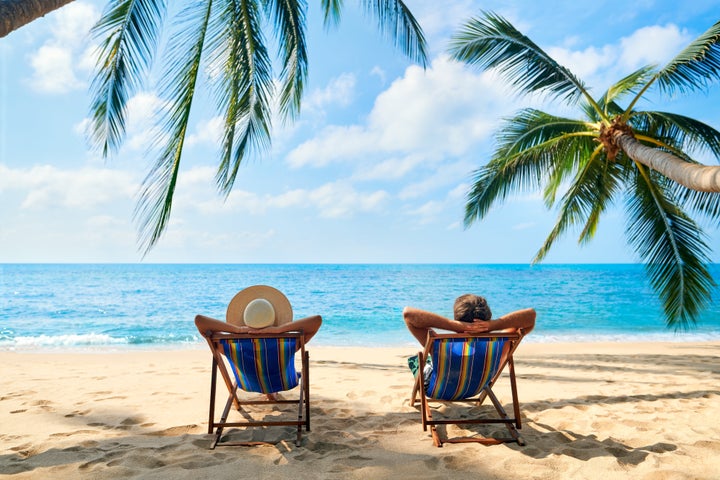 Ryanair offered 25% off one million seats purchased by midnight on Black Friday for travel between January and April 2019. However, none of the flights checked were any cheaper on 23 November than they were two weeks later, according to Which. Two flights – London Stansted to Oslo and London Stansted to Lanzarote – were actually £5 more expensive on Black Friday, the researchers claim.
There was also little availability on the 'deals', they said. For example, a sale flight from London Stansted to Barcelona, advertised at £4.88, "did not appear to exist at all for the dates advertised", they claimed.
EasyJet's Black Friday sale claimed travellers could save £50 on 60,000 short city breaks, but out of the 21 holidays Which? Travel investigated, researchers said eight of them were "cheaper two weeks later". In fact, a three-night trip from London Luton to Barcelona in January 2019 was apparently £26 cheaper – 13% less than the Black Friday 'deal'.
Norwegian Air advertised Black Friday discounts of "up to 30% off short-haul fares and 15% off long-haul fares." But the investigation claims the average saving was just £6. The biggest saving was 10% off, researchers said, for a flight from London Gatwick to Buenos Aires.
Tui offered discount codes worth £100 or £150 off selected breaks, but these codes "failed to work" on two of the five holidays the researchers looked at. An all-inclusive week in Lanzarote, flying from Birmingham, with a discount of £100 was "only £32 cheaper" than the price available two weeks later on 7 December, they said.
In light of the findings, Which? is urging people to think twice before buying a holiday or flight that's advertised as a Black Friday deal this year and to not feel pressured by time-limited offers. Instead, it recommends doing your research and planning ahead.
What do the travel companies say?

Norwegian Air explained that the saving offered was based on the net, not gross, fares (excluding taxes and charges), but Which? Travel did not consider this to be clear on Norwegian Air's website. None of the other companies mentioned responded to Which?'s request for comment, so HuffPost UK also contacted them.

A spokesperson for TUI told HuffPost UK that holiday pricing is "very complex" and said there are many variables which have to be taken into account. "We offer exceptional value for money and wherever possible, we offer discounts to our customers throughout the year, even in peak periods, as an incentive to book," they said.

A spokesperson for Ryanair told HuffPost UK the company complies fully with UK advertising laws. "We expressly advertise that sale fares are subject to availability so it is not surprising that, by the time Which? eventually got around to checking the sale prices, some of the sale prices were no longer available," they said.

We are awaiting responses from the other companies and will update this article if we receive responses.