Britain has seen the largest civil rights movement in its history as a result of the Black Lives Matter movement sparked by the killing of George Floyd, HuffPost UK can reveal.
More than five million people have supported racial justice campaigns in Britain since May, with millions signing some 1,500 petitions on platform Change.org.
That's a number which carries "immense significance" according to Kajal Odedra, UK Director of the petition platform.
While modern day technology has afforded activists the opportunity to lobby for causes by signing online petitions, thousands have also taken to the streets this summer calling for an end to systemic racism.
In the days and weeks after Floyd's murder, Black Lives Matter protests and demonstrations were held across the country despite the coronavirus lockdown.
"Until this year, the biggest anti-racism movement in the UK happened in 1833 during the monumental anti-slavery movement, when 1.3 million people across the UK put their names to petitions," Odedra said.
"I knew that, this year, more petitions were being started on Change.org than ever before to address racial justice issues, but even so, mobilising five million people is an enormous milestone. It carries immense significance that this year we're seeing the largest movement in the UK for racial justice since the abolition of slavery."
Within hours of Floyd's death on the May 25, a petition had been started calling for the officers involved in his arrest to be held accountable.
Started by 15-year-old Kellen, it quickly became the largest petition in the site's history, with almost 20 million signatures to date from people around the world – including three million from the UK.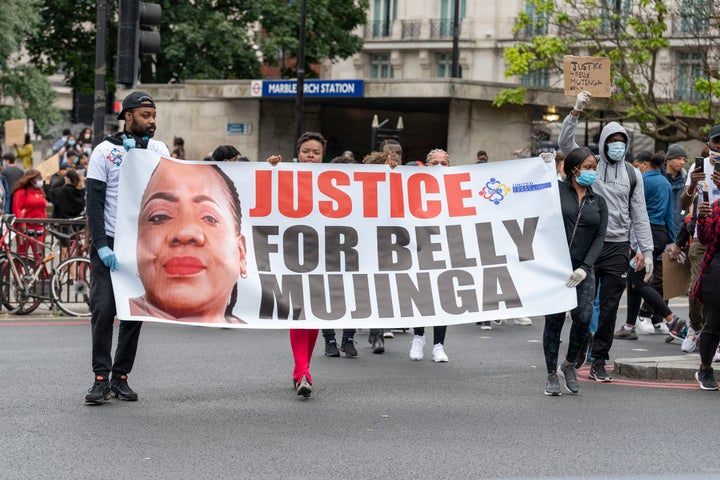 Over two million people have backed the campaign which states: "There are serious questions that need answering and changes that must be implemented in order to prevent deaths like Belly's happening again". The railway worker died of Covid-19 weeks after claiming to be assaulted at work in London's Victoria train station.
Belly's family's campaign for justice – including calls for a public inquiry – has so far been backed by 50 MPs and peers.
Of those new petitions this summer, the most frequent petition topic was to remove statues and signs associated with slave-traders and colonialism, with 1,021 petitions gaining over 1,197,000 signatures.
Inspired by the toppling of the Edward Colston statue in Bristol, these petitions led to some quick successes, often complementing other campaign tactics like protests and direct action to attract the attention of decision makers.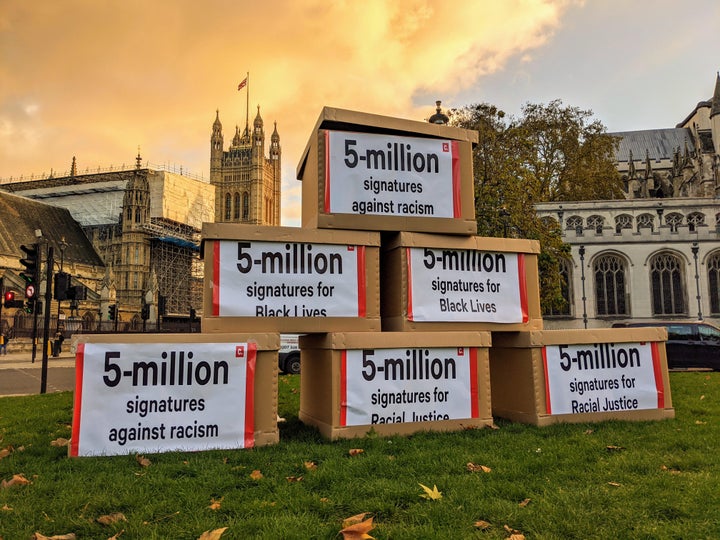 In Glasgow, as 27,000 people signed a petition to rename streets which are named after slave owners, campaigners took direct action to rename streets after Black campaigners, slaves and those who have died in police custody.
One of the most high-profile campaigns was to remove the statue of Cecil Rhodes from Oriel College at Oxford University. The #RhodesMustFall campaign had been running for years, but this summer's Black Lives Matter movement gave the campaign new momentum to pressure Oriel College into voting to remove the statue.
Quartermain, an 18-year-old white student, started his petition following a conversation with a close Black friend of his who was distressed about the statue – but concerned about the backlash she'd potentially receive through starting a petition herself.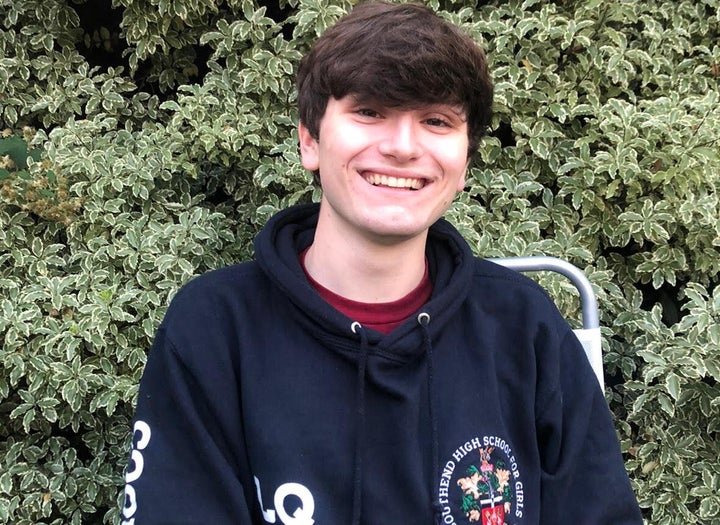 He told HuffPost UK: "This year has highlighted just how much inequality there is. It's not enough to just not be racist, you have to be anti-racist and that's what white people need to do.
"This petition was something I could easily do without fear of racial abuse, stigmatisation and just get along with. Other people would've faced a much harder time than I did. Allyship is understanding that you can do something to help someone else; sometimes it's just simple things."
The Department for Education responded saying that "Black history is an important topic which schools can teach to children of all ages as part of the history curriculum" but didn't go as far as to make specific requirements or recommendations.
Joshua Ezekiel Bailey, 20, started a campaign to include the atrocities of colonial rule and the transatlantic slave trade in Britain's history curriculum.
The student, who's in his final year of Loughborough University, said his aim was to raise awareness around this issue and eventually see it to pass into legislation.
The Black History Month debate in the commons at the end of October, where the curriculum was discussed, was one example of this goal coming to fruition.
"The importance [of these topics being taught] is rarely stated: for the children who get to learn about Black history their racial esteem would be heightened and that's something that other – white – children get to take for granted," Bailey told HuffPost UK.
"But as a Black child, currently, if you do't have family members or some kind of external source that'll teach you about Black history, you'll go through your whole school life thinking that the most important contributions that Black people added to the world came through the enslavement of west Africans and Martin Luther King Jr campaigning for civil rights."
He added: "It would remove a lot of ignorance from the general public."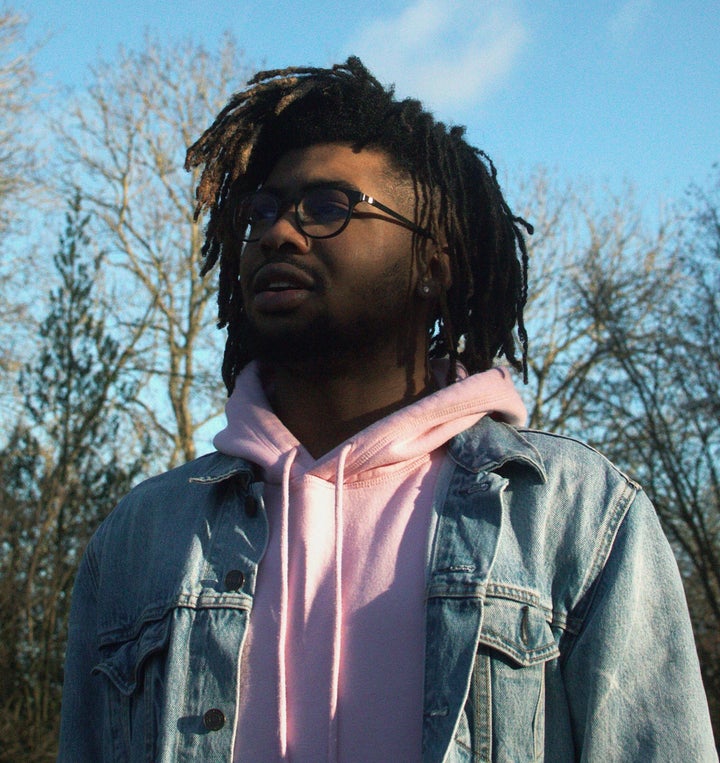 Bailey said the pandemic has presented unique opportunities for activists to mobilise around causes of structural inequalities.
"Social media has played a really important role in influencing people to achieve a certain goal," he said. "In the 1970s and 1980s it was easy to centre a small group to maybe change the status quo but through the internet, you can start a petition, and create ripples of change that, when added together, can easily turn into a tide that impacts the public opinion."
"Through the pandemic and the increase in free time, the chaos that we've seen this year with lockdown, Covid, Black Lives Matter and everything else, people are waking up to these issues and it's been in their faces when they scroll on social media.
"People now, more than ever, feel like they can make a difference. Call me naive but I believe that people are going to keep pushing on these issues; I certainly will."