It's no understatement to say 'Black Panther' is one of the most hotly-anticipated films of the decade, and in the run-up to its release, lead star Chadwick Boseman has (rightly) been in the spotlight.
However, with its UK debut finally upon us, Chadwick is set to share the limelight with his phenomenal co-stars - including Daniel Kaluuya, Lupita Nyong'o and Danai Gurira - but there's one in particular who has caught our attention: Letitia Wright.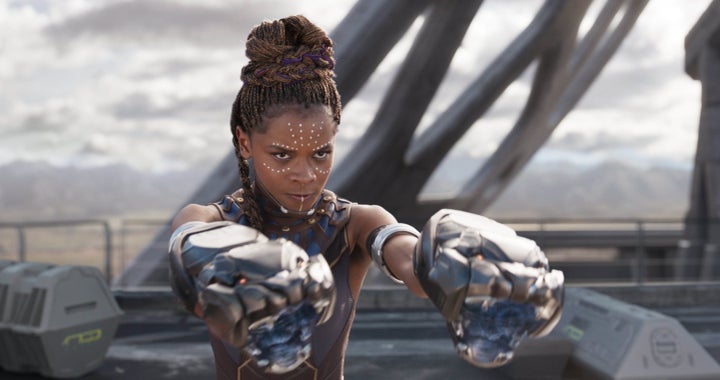 Letitia plays Black Panther's sister Shuri, who is the brains behind all of the hero's armour, weapons and gadgets, with a side hustle as a total scene-stealer who delivers all the best lines.
With another Marvel appearance pencilled in for later this year, we reckon she'll be a fan favourite in no time. Get to know Letitia a little better with our 9 facts in 90 seconds...
Her TV credits include 'Black Mirror' and 'Top Boy'
At 24, Letitia has already racked up a string of seriously impressive parts, including a star turn in the critically-acclaimed 'Black Museum' episode of 'Black Mirror'.
Back in 2011, Letitia made her name in the Channel 4 series 'Top Boy', playing Chantelle in the first series.
And as if that wasn't enough, she's also popped up in 'Doctor Who', 'Humans', 'Holby City' and 'Cucumber'.
She's been compared to Leonardo DiCaprio
It might seem like an unexpected comparison to draw but Michael Caton-Jones, who directed Letitia in the 2015 coming-of-age film 'Urban Hymn', was full of praise for the actress and compared working with her to directing a 16-year-old DiCaprio in 'This Boy's Life'.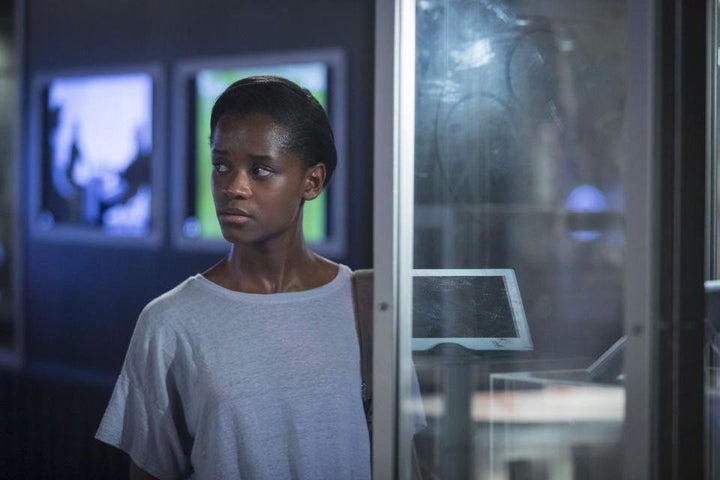 "I've not felt like this about someone since Leonardo," he told the Guardian. "I've had plenty of really good actors, but I just go on my instinct. My instinct is she can be as big as she wants.
"Letitia is just gobsmackingly brilliant. The camera loves her. She has an emotional honesty."
She's a proud North Londoner
Letitia is very proud of her roots, having moved to Tottenham with her family at the age of seven, after being born and raised in Guyana.
Revealing her teenage hangout spots, she told Time Out: "I'd go to the Hollywood Green cinema in Wood Green and sit outside at Alexandra Palace on summer nights.
"Tottenham was a dope place to grow up because it's so community-based. It's a melting pot of cultures. I'll always be a north London girl."
Letitia is one of the actors who helped launch Time's Up
When the movement was launched back in January, 300 women in the entertainment industry, including actors, directors and producers, co-signed a letter pledging their solidarity with anyone who who has spoken out about their experience of sexual harassment at work.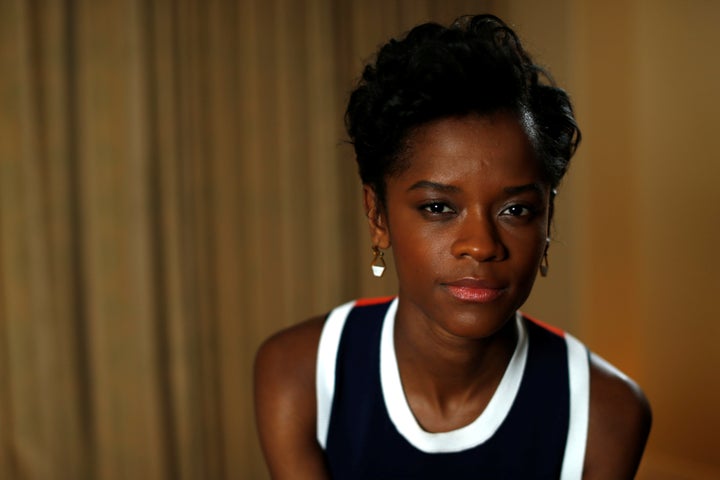 Letitia was one of them and previously explained that the everything going on "hit home when Lupita [Nyong'o] spoke about [Harvey Weinstein]".
She told Time Out: "It was like, 'Whoa! This is not just the actresses from far away, it's the actress on set, getting ready to say lines right next to me'.
"A few months later, Brie Larson gathered all the women on set and was like, 'Hey, there's this thing called Time's Up'. The next thing I know, America Ferrera – who I grew up watching on telly – is emailing me."
If there's a Letitia Wright biopic one day, she knows who should take the lead
"Naomie Harris" was her immediate answer, when this question was posed by Bafta.
Letitia was named a Bafta Breakthrough Brit in 2015
She was in good company too, with actor and writer Charlie Covell ('Marcella', 'Peep Show') and actor Alex Lawther ('The End Of The F***ing World') also making the shortlist.
She's hoping Shuri inspires young girls...
Letitia's 'Black Panther' character, Shuri, is the brains behind all of the hero's costumes and technological tricks, and the importance of this has not been lost on the actress.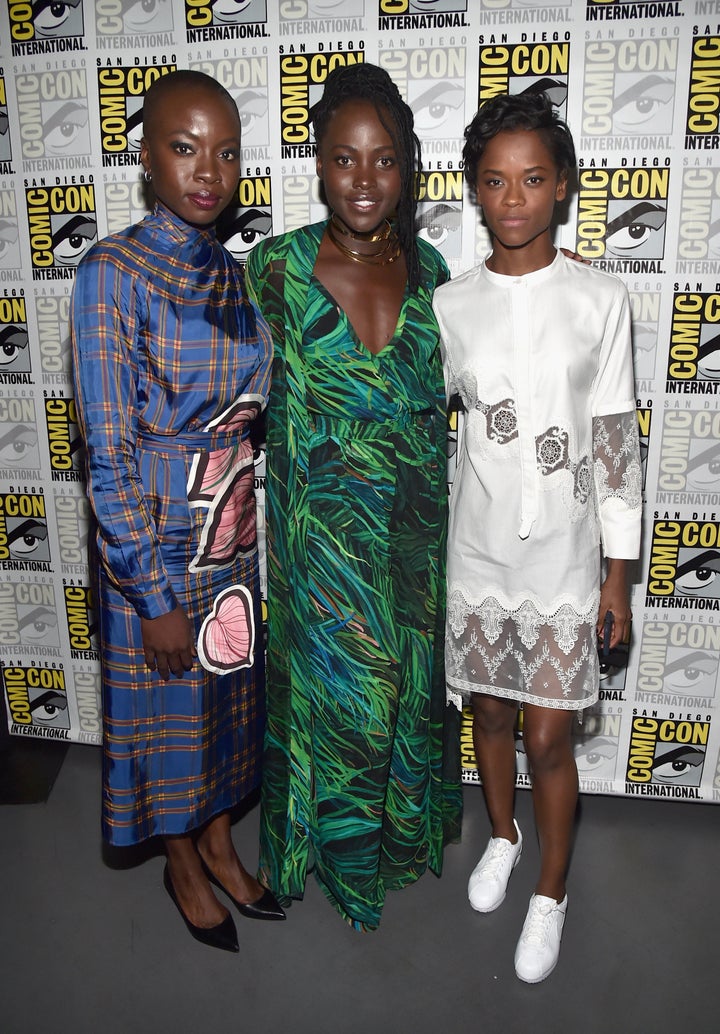 Speaking at the film's World Premiere, she told E!: "It's a privilege to be able to have a character that a young girl can look back on, watch this film and be like, 'Hey, I might want to be a scientist. I want to be in technology' Yeah, I think that's amazing."
… And would be up for 'Black Panther 2' or a standalone Shuri film
She's not in any rush though and on the red carpet at the European premiere, she teased: "[Let's see] wherever the future goes…
"But right now we have a strong, amazing Black Panther – that's Chadwick Boseman – and he's here's to stay and he's amazing.
"I'm gonna keep making gadgets for him because I love my brother.
You can see her on the big screen again this spring
Letitia will be reprising her role for the upcoming 'Avengers: Infinity War' movie, which is out in late April.
'Black Panther' is in UK cinemas now.