The huge success of 'Black Panther' has sparked creative interpretations and celebrations of African culture and aesthetics - and we are here for it.
Movie fans shared their interpretation of Black Panther's striking visuals. From makeup inspiration and updated hair 'dos to full-on cosplay, here the best beauty looks inspired by Wakandan culture.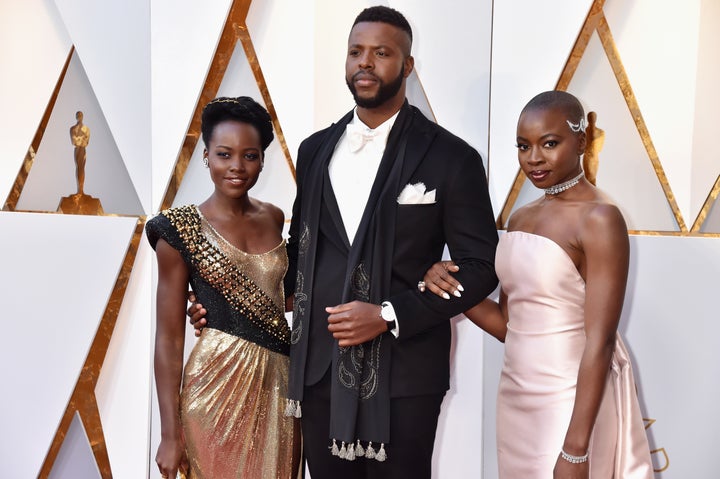 Nails
The most popular of themed looks, fans showcased their Black Panther love in the form of fierce nail art that featured tribal patters, Wakanda dream-scape imagery and, of course, panthers. Some even took the trend one step further by including little figures as part of their creations.
Hair
One of the movie's most notable themes was it's unapologetic portrayal of African styles that championed natural hair. Fans took cues from the braids, twists and locks featured in the film.
Another aspect of the film was the nod to the real life Black Panthers, albeit more so where ideology is concerned. Though that didn't stop some ladies from linking the two perspectives in visual homages - and slaying.
Cosplay
Being a record-breaking Marvel movie means cosplay - and lot's of it. From dramatic transformations achieved with makeup to full on tribal-specific costumes, some fans did not hold back from painting themselves into the fictional land of Wakanda.
Full Face Makeup
Even the most subtle of makeup looks referenced the movie's vibrant hues and Africa-themed beauty. Clever artists replicated sun sets on eyelids, while others went for full tribal makeup.
Headdress
Angela Bassett's striking headdresses is said to have been inspired by the Mangbetu people of the Congo and other African tribes, but it certainly triggered a new wave of inspiration for fans since the film. As well as the oblong-shaped headdress, cast members were seen sporting ties and headscarves in the film. This, too, can be seen recreated on Instagram.