In a brilliant ode to the universe, a baker has created a gorgeous black velvet Nebula cake which looks far too nice to eat.
Heather Laird loves space so much that she recreated an image from a Hubble Telescope photography book - in an edible format.
She said seeing the photos inspired her to paint nebula images onto canvases, but she ended up getting side-tracked and made a cake instead.
We think this is procrastinating in it's finest form...
Laird wrote on her blog 'Sprinkle Bakes', that she settled on black velvet cake because she wanted to "make things a little more interesting".
"I added five ounces of white confetti sprinkles to the batter, hoping it would make the interior speckled to mimic a starry galaxy," she said. "It worked pretty well!"
The outer - more artistic - part of the cake was created using painters' sea sponges and a stiff-bristle artist's brush.
All in all, we think it's a masterpiece.
Check out the recipe on Laird's blog here or view some of her other amazing creations below.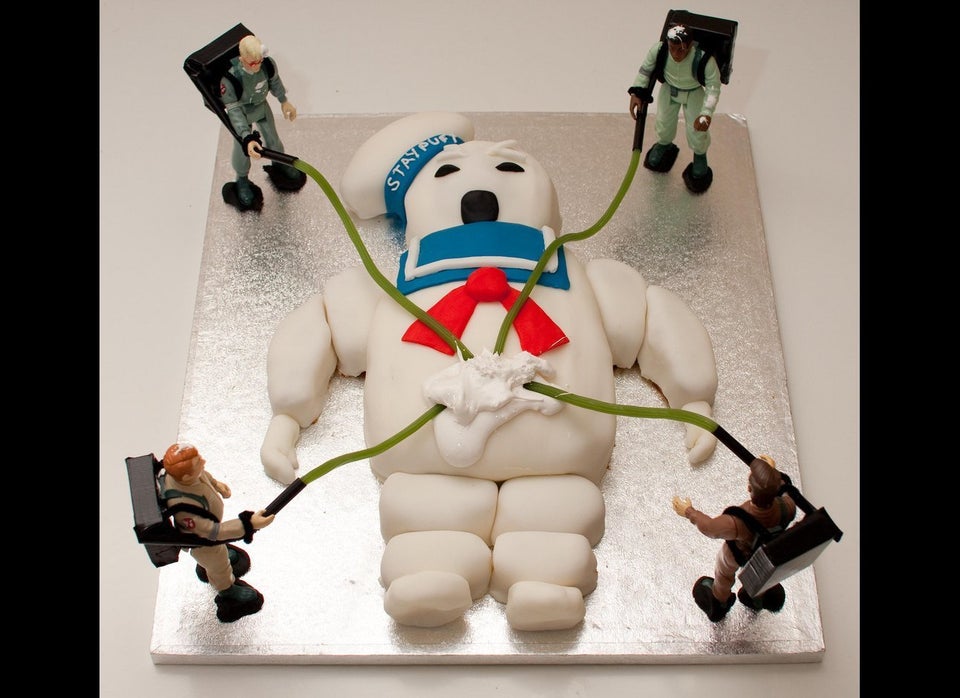 Incredible Birthday Cakes