Think a white wedding dress is the only way to go on your big day? Prepare to have your mind changed.
A blogger's black bridal gown has caused her wedding photos to go viral this week, despite the ceremony being held in October 2015.
"It's bold, it's sexy, it's daring," she said of her unique choice. "I find wearing black to be extremely striking, hence why it's my go-to choice of colour to wear on any occasion."
The plunging neckline was seriously stunning.
And beading details added an elegant edge.
It looked even more incredible from the back.
Her husband looked incredible too.
She teamed her wedding dress with black, glittery Jimmy Choos.
Naturally, the bridesmaids all wore black too.
That wedding dress though.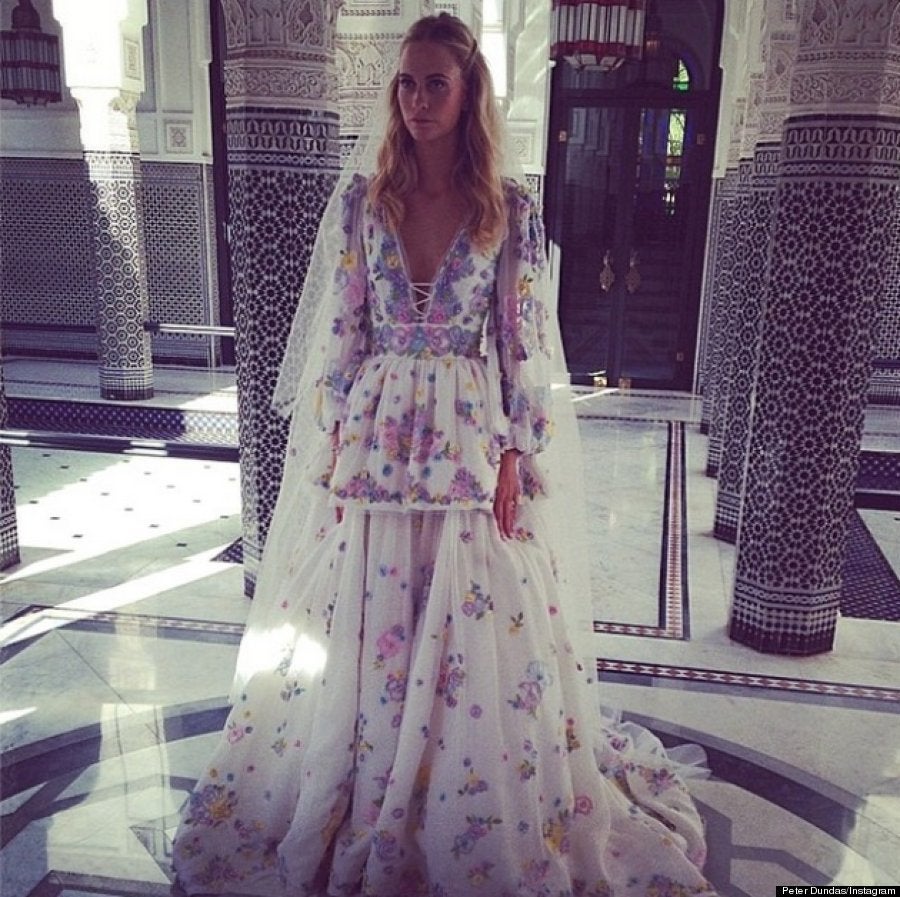 Celebrity Wedding Dresses