"Can I catch it?" might not be the first question you'd expect to be asked after getting a cancer diagnosis, but it's one of several honest reactions from family and friends that patients have shared with Leanne Pero, who runs talking sessions for women from the BAME (black and minority ethnic) community who have had, or still have, cancer.
The 33-year-old is on a mission to give voice to those who have struggled on their cancer journey and provide a support network so they feel less alone. Since being given the all clear herself, she's met up with dozens of women locally who wanted to share their stories about life with cancer.
Some of these women star in a new photo exhibition 'Black Women Rising – The Untold Cancer Stories' – the UK's first all-black female cancer portrait exhibition, which aims to get more female cancer patients connecting and talking about their experiences.
Pero shared three intimate portraits, including her own, with HuffPost UK. "It's time these women told their stories," she says, "for a lot of women the process of this has contributed to their healing.
"One of the women none of her family knew she was going through cancer. This has healed her in more ways than you could ever imagine."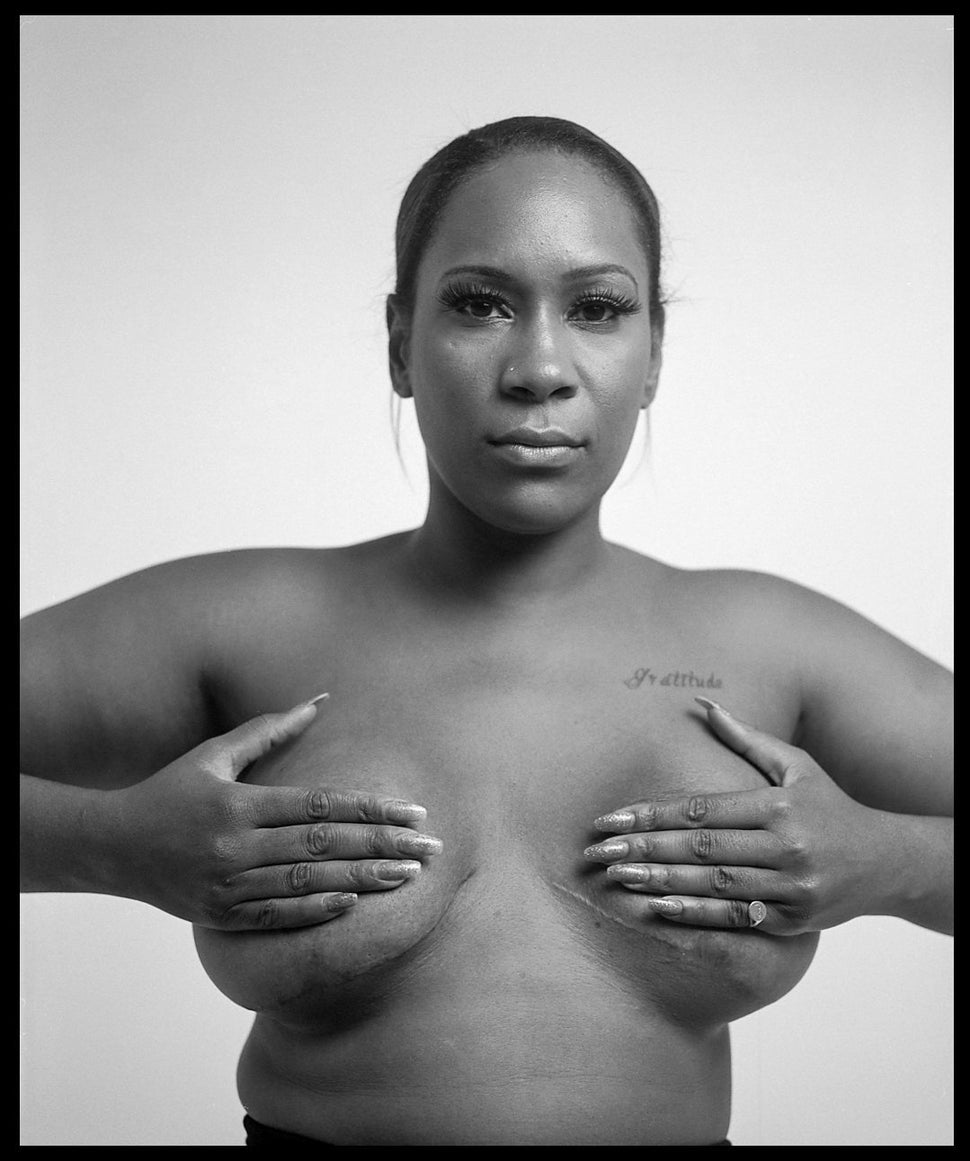 Breast cancer runs in Pero's family. Her mum was diagnosed with it twice in her lifetime, so when Pero found a lump in her breast after returning from a holiday abroad, she knew she had to get it checked out.
Initially, doctors thought it might have been a cyst – she was told she was "too young to have cancer" and "too healthy" – but tests confirmed her fears. "My mum's consultant called me in the room and I knew it was going to be bad news," she recalls. "It was the worst thing I've ever heard."
She was told treatment for cancer has advanced a lot, that it is kinder on the body than it used to be, that she should probably take a year off work (she was self-employed), and that she should consider egg freezing.
Pero was also told that because the cancer wasn't in one place, she would have to have a mastectomy. "I dropped to the floor as soon as I got home," she says.
"I've been through quite a lot in my life – sexual abuse when I was 13, severe depression in my 20s. I'd gone through counselling and got to a really happy place. Then I got cancer."
She began treatment one month after diagnosis, and had eight rounds of chemotherapy, then surgery. She lost all of her hair in the first two weeks, which she says was the hardest part: "Chemo was robbing me of all these elements that society says makes you a woman. My periods stopped. My hair was falling out." And her eyebrows and eyelashes went too: "It made me look like an alien."
The chances of the cancer returning were high, so Pero was offered a preventative double mastectomy. After chemotherapy finished – and the tumour had rapidly shrunk – she had six weeks of recovery before preparing for the operation, which took place in June 2016. "I had a double mastectomy and full reconstruction," he says. "That was my way of taking ownership of it."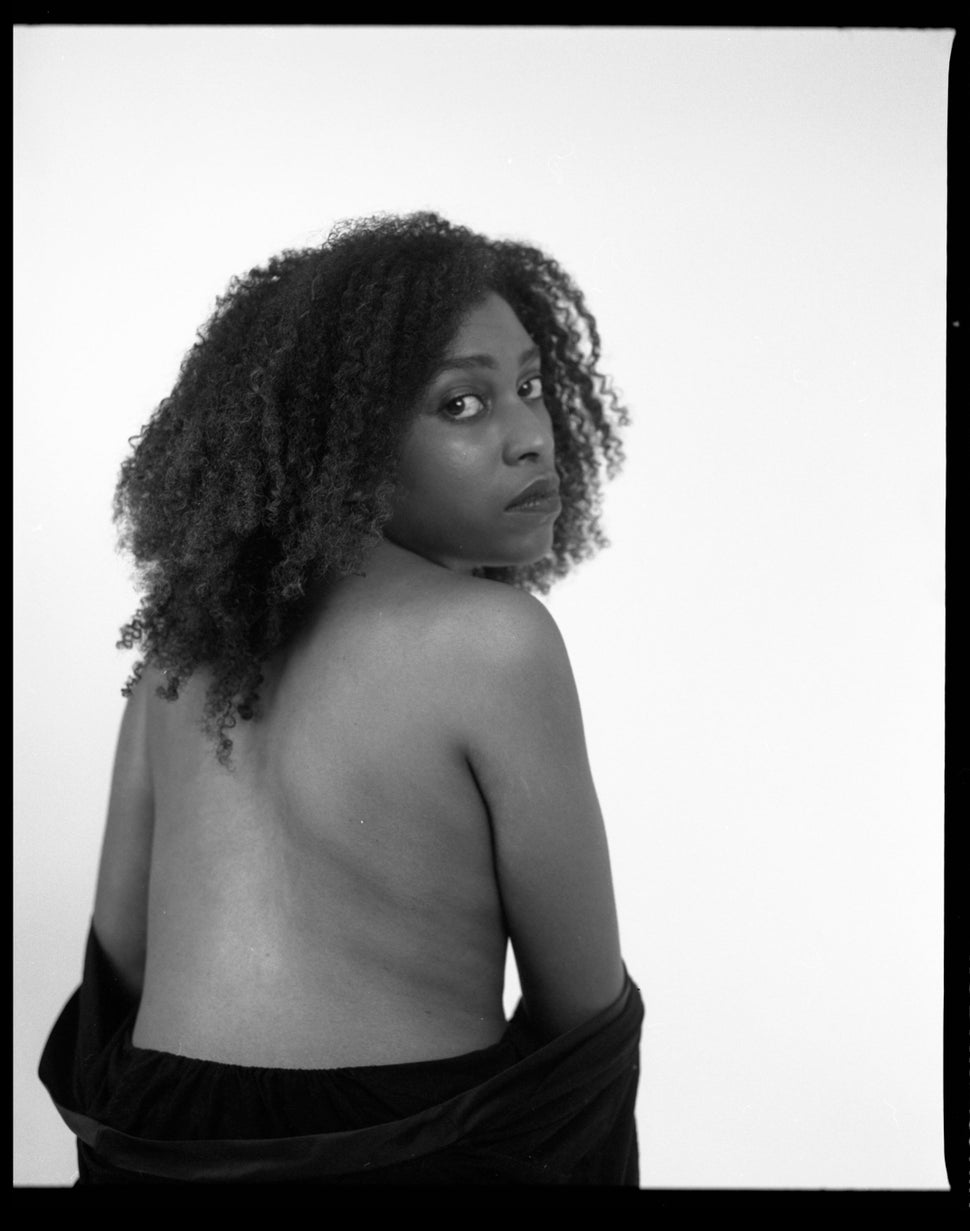 Charlotte Crowl was just 17 years old when she was diagnosed with cancer. She found a lump under her arm in July and was told by doctors it was nothing to worry about. Four months later, the lump had grown and she discovered small nodules where her collar bone was. A biopsy revealed she had lymphoblastic lymphoma. Crowl was admitted to a teenage cancer ward in London and tests results revealed she was at stage 3, meaning it was in multiple areas of the body.
Crowl says she suffered some extreme side effects during the treatment period, including psychosis and, later, paralysis. At one point, doctors questioned whether she would be able to walk or talk again. But with the help of physio, she's been able to do just that. She is also now cancer-free.
"Your whole life changes when you have cancer. You can't go back to who you were, you just have to become somebody new.""
Now a holistic lifestyle advisor and author, Crowl is sharing her story so other people don't feel so alone. "I didn't ever have anyone to talk to about my experience," she says. "And everyone going through cancer, especially young people, they need that kind of support group."
Black Women Rising has been a big part of Crowl's healing process, as she says there are other people who understand what she's been through. "You're not alone," says Crowl. "Your whole life changes when you have cancer. You can't go back to who you were, you just have to become somebody new."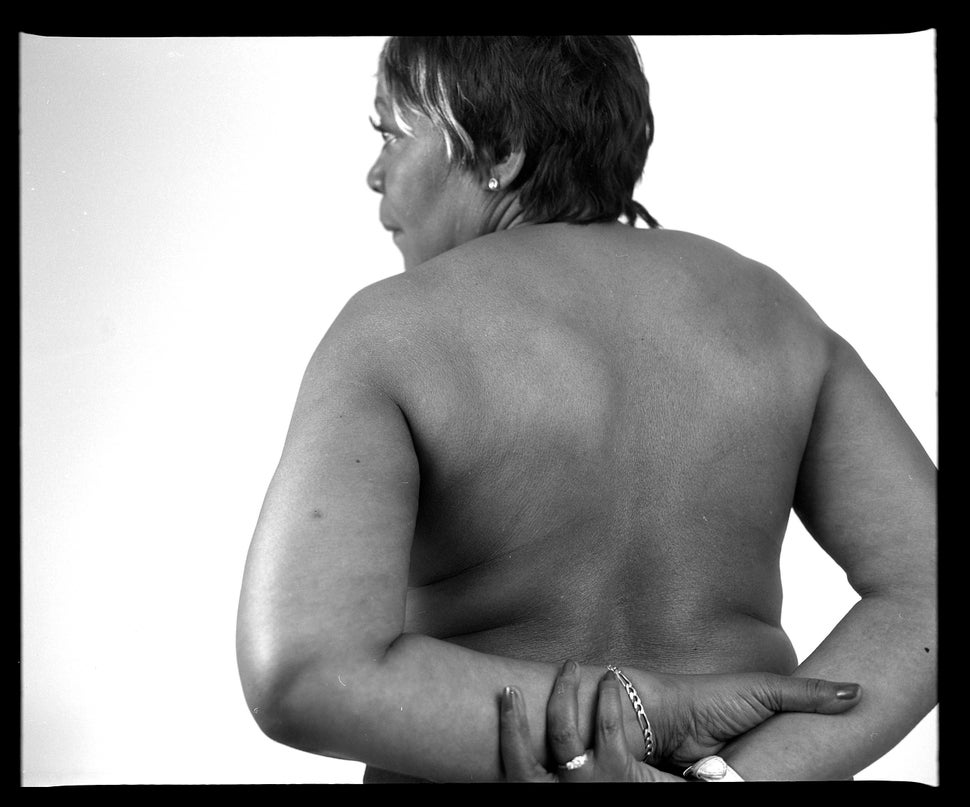 Juliette Dawn Giscombe's story is different. She has been diagnosed with lung cancer twice since 2013 and, both times, the cancer disappeared before she started treatment – she says doctors can't explain why.
The 64-year-old from south London spent years having to go back and forth for tests to make sure the cancer hadn't returned, which left her in a constant state of limbo. "It was a mental thing: obviously it [the cancer] had gone but I was still constantly under observation," she says. "It was a very difficult period. I also felt very alone because once family knew I was alright, they didn't realise I was still having to go to the hospital every two months, I was still fighting against something."
When she joined Black Women Rising, she sat and listened to the other women sharing their stories and saw the scars they'd been left with from treatment. "I didn't think I should be there because I've seen their scars, but I haven't been through that," she says. But she soon realised she had her own scars – mental scars. She found validation of her experience through those other women.
"It's been therapeutic," she says. "I left there feeling a lot lighter because I was able to share my story and I found there was somebody that understood that I might not have the scars to show it. But then again, mine is a success story."
• Black Women Rising will exhibit at the Copeland Gallery, Peckham, London SE15 3SN from 6.30-10.30pm on 28 March 2019.