Most of us have been at home far more than we would normally have been this year, and we're probably getting a bit fed up with our décor. And with lots of us re-evaluating our lifestyles, we take a look at some interior design trends to watch out for in 2021.
We've got some great home-sprucing tips, and we also chatted to Julie Bliss, an architectural designer and owner of Bliss Interiors in Surrey who always has her finger on the pulse of current and future interiors trends.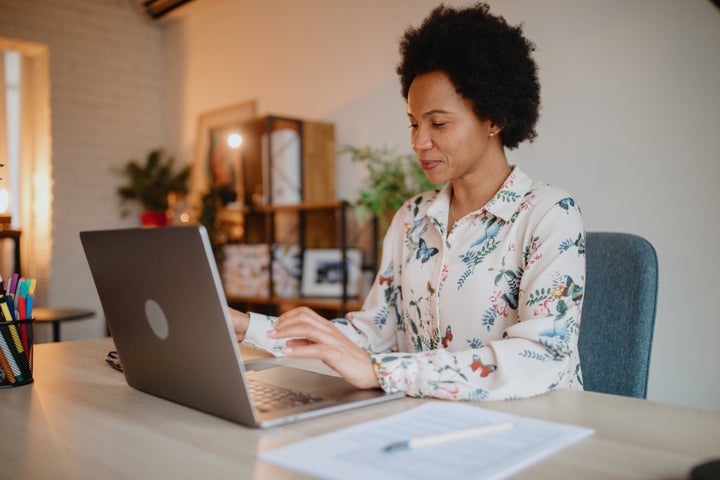 The home office
This is the big story of 2020. Whether you cleared out the space under the stairs, revamped the shed, or had a separate bespoke office built in the garden, an office space came into its own in lockdown. And probably beyond the pandemic, because remote working is set to be the new normal. Sales of garden offices are surging; they may even become an architectural feature marking the Covid era, rather like the party wall legislation that followed The Great Fire of London. "Don't just have the basic square child's drawing of an outdoor room," advises Julie, "Your room can be 4m high at the apex, so get creative with lines, curves, open glass, lighting and different materials." And if you didn't want to go the whole hog with an outdoor office, summer houses will be desirable – a little retreat on your own patch.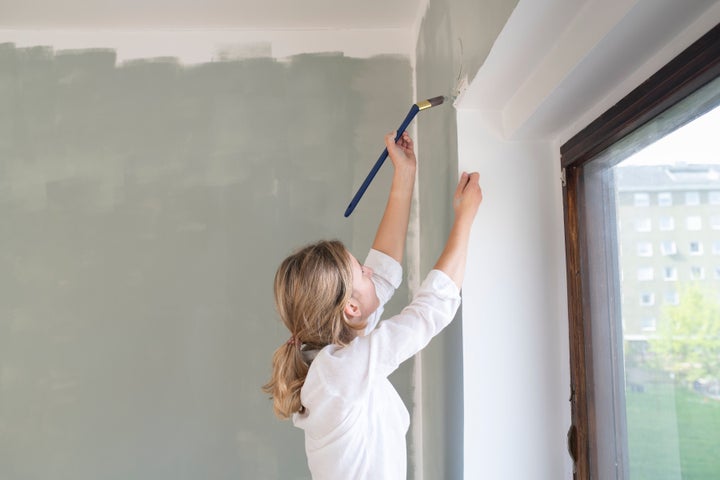 Colours go natural
Nature has played a big part in keeping us grounded this year, so it follows that the next big thing in interior colours will be natural, earthy and muted – think soft autumnal bronzes and sludgy, mossy greens, even the colour of the sky - both blues and overcast greys. Little Greene's paint range, to be released in January, includes natural, earthy shades. And which direction your room faces makes a difference too. Warm up north-facing rooms with sunset colours such as golds and mustards, and cool down south-facing rooms with aquamarines, dove greys, and subtle violets. Add drama with contrasting woodwork colours, and statement furniture. You can get your paint mixed to the perfect natural shades at a Dulux Decorator Centre - and collect Nectar points when you buy.
Sustainable flooring
First we sanded our floorboards, then when draughts came up through the cracks we covered them with engineered boards. What's next? Cork. It has come a long way from that dreadful brown crumbly stuff of the 1980s. It's sustainable, harvested from living trees without damaging them. And it's warm, waterproof, good for acoustics, comparatively seamless, and comes in a range of (fashionably earthy) colours. If you prefer natural fibre floorings, there are plenty that are also sustainably-sourced: coir, seagrass, sisal and jute, and of course, pure wool carpet.
Furniture and fittings
The popularity of TV programmes like The Repair Shop and Money for Nothing shows that we have an appetite for rescuing, repairing and restoring lovely old things. Upcycling, with its 'waste not, want not' central theme is going to be big in 2021, with schemes such as Trash Nothing, community recycling centre 'tip shops', and charity shops, for budget-friendly furniture. Look on eBay for lovely new fabrics, tools, upholstery supplies, and furniture paints for your upcycling projects – you can collect Nectar points as you buy.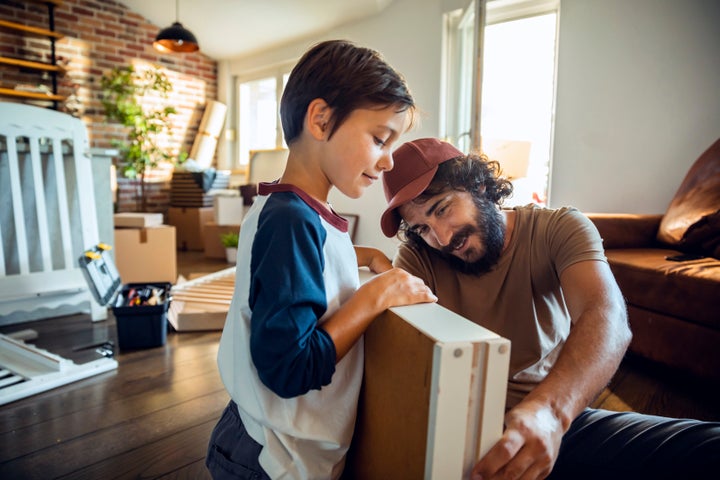 Focus on the focal point
It's probably time to retire that big-patterned feature wall that's been dominating homes for the past decade. A feature should really be something that puts a point of interest in a room. Traditionally, that would be the fireplace and mantelpiece, but why not try the hottest new home trend, the gallery wall? Gather up eclectic paintings, pictures and prints, ticket stubs, postcards, vinyl album covers, hats – things that mean something to you – and arrange them artfully on a wall with command strips.
Include a mirror. The effect of mirrors is threefold - they make the room look larger, they not only reflect the natural light back in, they also reflect what's in the room, giving you a fresh perspective on your interior décor. And if you're struggling to find the perfect-sized mirror for a room, Julie has a final top tip: "Go to your local picture framer and choose the frame you love, then get them to fit it with mirror glass." Why hadn't we thought of that before?
For even more home inspo and shopping tips for sprucing up your space check out Nectar's Shopping Smarts series. You'll also find loads of tips on shopping for Christmas, hobbies and travel too, as well as getting more from it all with Nectar.