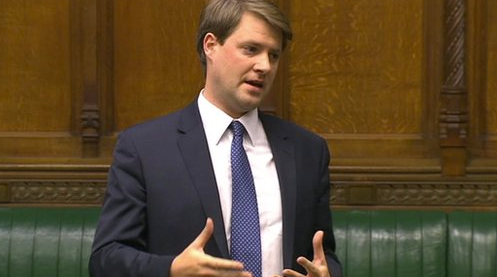 The Tories are the true heirs to the working-class Chartist movement by pushing ahead with controversial boundary reforms, a government minister claimed today.
The Chartists called for an extension of the franchise to allow men aged 21 or older to vote – not just those who owned property.
The group also called for equal sized constituencies, something which the independent Boundary Commission used as justification for its proposed changes to the electoral map.
However, the planned reduction of MPs from 650 to 600 has been criticised by Labour, with one analysis suggesting the party will lose 23 seats under the new system.
Today, Skidmore wrote: "It was nearly 180 years ago that the Chartists first proposed in their People's Charter of 1838 the principle of equal sized constituencies.
"The injustice that they saw was obvious: if the electorate in one constituency was twice the size of another, then effectively one person's vote in a smaller constituency would be worth twice that of a voter in the larger constituency.
"Today, that injustice still remains. Wirral West, with an electorate of 54,232, is given equal representation to Manchester Central, with 87,339 voters. In Bristol West 82,067 voters are given the same democratic right as nearby Bath, with just 60,996 voters, while seats such as Arfon in Wales (37,739) are judged the democratic equal of North West Cambridgeshire (89,991).
"The sheer difference in size between the largest and smallest constituencies in England and Wales is perhaps best illustrated by a simple calculation. Take the total sizes of the 20 largest constituencies and the 20 smallest constituencies - the difference between the two is a similar size to the population of Cornwall."
Labour's chief objection to the changes are the Boundary Commission is using electoral data from December 2015, therefore ignoring an estimated 2 million new voters who signed up ahead of the EU referendum.
Jon Ashworth MP, Labour's Shadow Minister without Portfolio, said: "The fact that the Tories are having to trawl 180 years of history to try and come up with a defence of their unfair boundary changes speaks for itself and I look forward to Chris showing us the evidence that Chartists supported stuffing the Lords with 260 unelected peers while at same time trying to cut the number of MPs by 50.
"What's more perhaps he could also show us where the Chartists urged the government to ignore all expert impartial advice and allow a boundary review to proceed despite 2 million voters missing from the register. The Tories should do the right thing and think again."