For the latest in our WISE WORDS interview series - where stars from a whole range of fields share the important life lessons they've learned along the way - we're posing some of the big questions to Bradley Walsh.
Best known to younger audiences as the host of 'The Chase', Bradley's showbiz career spans decades, including, most recently, his debut album, 'Chasing Dreams'.
To celebrate its release, Bradley talks to HuffPostUK, where he reveals an emotional letter he received from one fan of 'The Chase', shares the advice he was given by Des O'Connor and discusses the importance of trusting your gut and saying 'no'.
What do you to do switch off from the world?
If I'm in a dressing room, before I go on stage or after I come off a show, I have classical music playing. That really does switch me off. I have it on in the car on the way to a gig, and I have it on when I get there there.
If I'm at home and I want to switch off, I'll watch an old, black-and-white film - one that has no bearing on my life whatsoever. And that's literally how I switch off.
When and where are you happiest?
What makes me happy is when I'm sitting in Portugal, where I have a home, and sitting on the beach, watching the people go by and watching the waves, surrounded by my family. That's my haven, that's what makes me really happy.
How do you deal with negativity?
There's a subtle difference between negativity and realism. There are things like, 'oh I want to go to the moon next year,' and you can't. Full stop. Unless you're an astronaut. Or Richard Branson. So that's not negative, that's being a realist.
Negativity is someone telling you you can't do something, or that you're not capable of doing it, when it's actually well within your capability - if you put your mind to it.
I think that to deal with negativity, you've got to think, 'right, that's someone else's opinion… that's fine, thank you for that. But no thanks.'
What's been the best piece of advice you've ever been given?
I was working on the 1993 Royal Variety Performance. It was recorded on the Monday, and on the Sunday, I got a phone call - I was only a kid, 33, I think I was, and it was my first big break - from Des O'Connor.
He said to me: 'Imagine there are no TV cameras, just be yourself, don't work to the cameras. But also, don't work to the Queen, she's not interested in comedy, she loves the ballet.'
And I took that on board - I didn't even acknowledge the Queen until the end, I had to bow and then get off.
I did really well on that show, but that phone call alone got rid of any worries or any nerves that I had, and that helped launch what I was trying to do at that time.
Another piece of advice is, don't give up. Don't let anyone tell you 'no', that's just their opinion. There'll always be someone along the line who'll say 'yes'. There could be millions of 'no's, but that's actually just as good as the word 'yes', because it means you can go elsewhere. So don't give up.
What's the hardest lesson that you've had to learn?
Off the back of the 1993 Royal Variety Performance, I did a TV show. I was asked by the producers to do stuff I didn't really want to do. And I should have stuck to my guns, because actually it set me back three or four years in progression. So, yeah.
Jimmy Tarbuck said to me after the Royal Variety Performance, "people are going to come up and offer you all sorts of things. Be careful what you take. It's the stuff you refuse, not the stuff you take." And I took the job, and I thought "oh, this'll be great," but I was locked into something I couldn't really get out of.
What would you tell your 13-year-old self?
Turn up on time. Smile. More importantly, whatever you do, just be happy in it. And look after your health.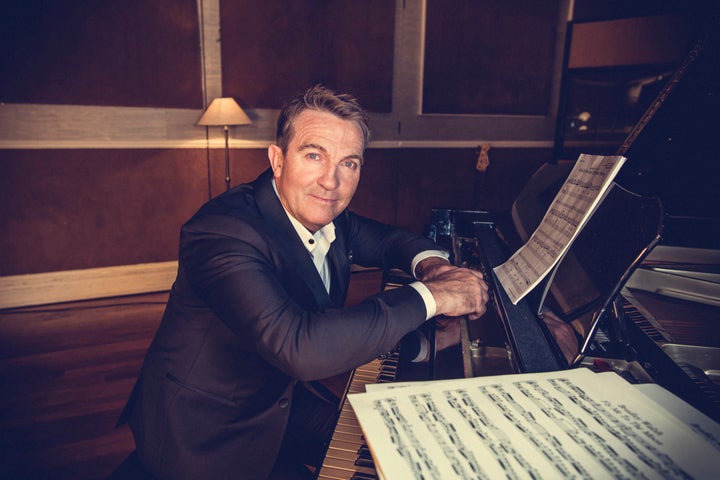 What three things are left on your to-do list?
Crikey. Now I promised my wife years ago, my wife bought me a Christmas present and that was to go on the Orient Express, because 'Murder On The Orient Express' is one of my all-time favourite old films. And my wife bought me this ticket, and I was so thrilled, but life just got so busy - which is another thing for my 13-year-old self, don't let life get too busy.
So I have to go on the Orient Express. I've never been to Australia, I'd love to go to Australia, and I'd love to see New Zealand.
What do you think happens when we die?
Do you know what? I've got absolutely no idea. Whatsoever. I'd like to thank that the memory of you lives on in your family, so consequently you remain tied, I guess, to your family and your friends.
When do you get the presence that we're in the presence of something greater than ourselves?
I'm very spiritual myself, I like a church, I'm quite a believer in that. Not necessarily in God, as a person, but as an entity. But I always say my prayers and I go to church. I think to have any type of faith, no matter who you are or where you live, and look for guidance there is a good thing. So whether that's a higher entity, I'm not sure… but I think we're all driven by a certain faith to do good and spread love.
What do you try to bring to your relationships?
I try to bring love, stability and reliability. And a shoulder to cry on, or a shoulder to lean on.
What keeps you grounded?
Definitely my family *laughs* my wife especially. Without a shadow of doubt.
What is the last good deed or act of kindness you've received?
A couple of weeks ago, I received a letter. It was from a gentleman and his wife, and his mother had passed away. But she spent her last days, sitting in her chair and watching 'The Chase', laughing at the screen and enjoying the screen. And he wrote to me to say thank you.
They're so strong and inspiring, and I'm just doing my job - so for them to say thank you, in such adversity, is an unbelievable act of kindness. I truly found that very moving.
Bradley Walsh's debut album, 'Chasing Dreams', is released on Friday, 25 November, featuring covers of swing standards as well as original new material.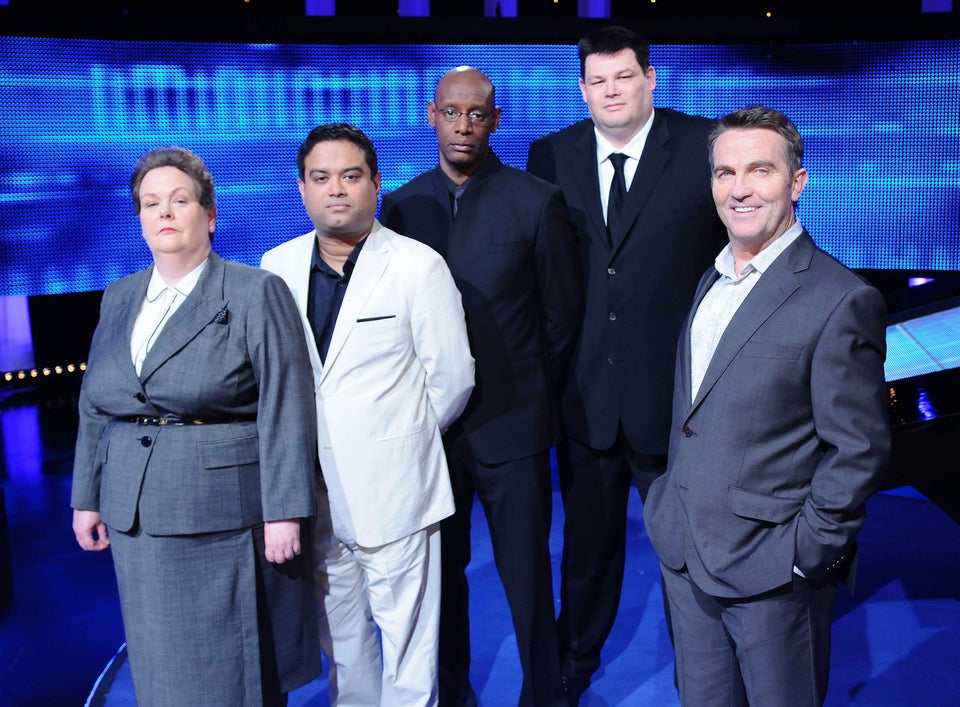 'The Chase': 9 Facts In 90 Seconds