A breast cancer survivor who refused reconstructive surgery after undergoing a double mastectomy has posed topless for empowering photographs.
Photographer Jai Eastwood, 52, said she now feels more confident than ever.
"I feel so attractive and feminine," said the mum-of-three, from Pontardawe, near Swansea, South Wales.
"I felt like a boy for the first year after my surgery with no hair and no boobs, but now I feel fabulous."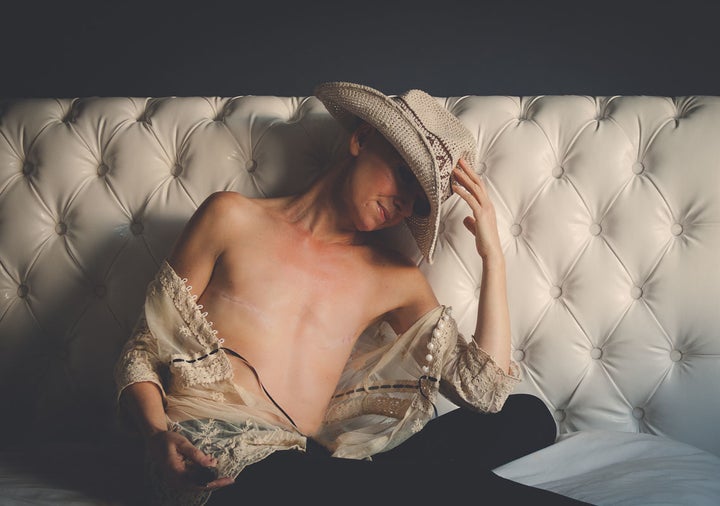 While Jai is confident with her body now, it's been a rocky road getting there.
Not long after her surgery, a cruel stranger asked her if she was in the right bathroom in a restaurant.
"She asked me what I was doing in the ladies, but I just turned to her and said, 'It's cancer, you miserable woman'," Jai recalled.
Diagnosed with invasive lobular breast cancer in April 2014, after noticing a ridge on her left breast, Jai – who is married to survey company director Richard, 54 – had gone to her GP thinking it was nothing.
She was then horrified to learn, after a number of mammograms and ultrasounds, that she had several small tumours, measuring 5cm in total, in her left breast.
Medics said her right breast was presenting in a similar way and advised that both should be removed.
Jai, previously a 34B cup, was in surgery for six hours at Singleton Hospital, Swansea. She then had four months of chemotherapy.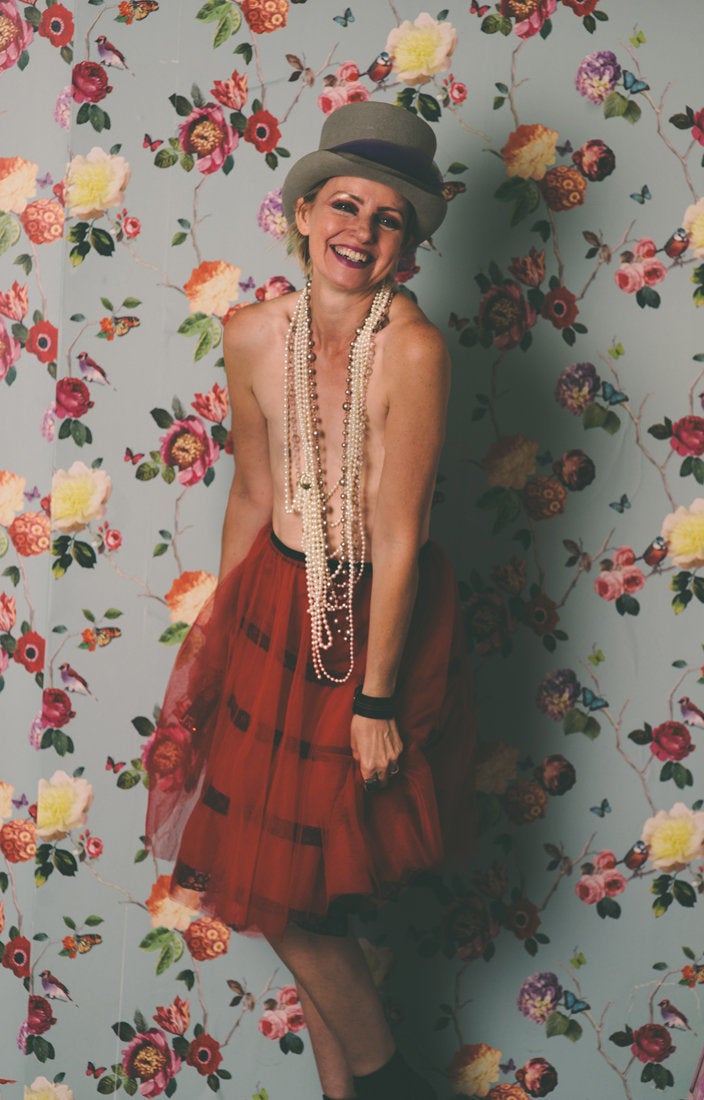 Doctors offered her the chance to have her breasts reconstructed at the same time as the mastectomy, but she declined.
For her, it was an easy decision to make and she had the full support of her husband and her three kids.
"I told the doctor to just get rid of the cancer and remove the breasts," Jai said. "That's all you can do when you get this diagnosis."
While she's not critical of people who opt to have their breasts reconstructed, Jai decided the surgery was not for her.
"It would be a constant reminder of what I had lost, you can't pretend these breasts are yours," she said.
Jai had previously researched the reconstruction and learned that, because of her small size, she would need them to be made from pigs' skin – something she was uncomfortable with.
For four days, she locked herself away, while she researched what was going to happen – even putting a sign on the bedroom door, asking Richard to leave tea and sandwiches outside and not to knock.
"I needed to work out who I was going to become, who are the role models and what a double mastectomy is," she said.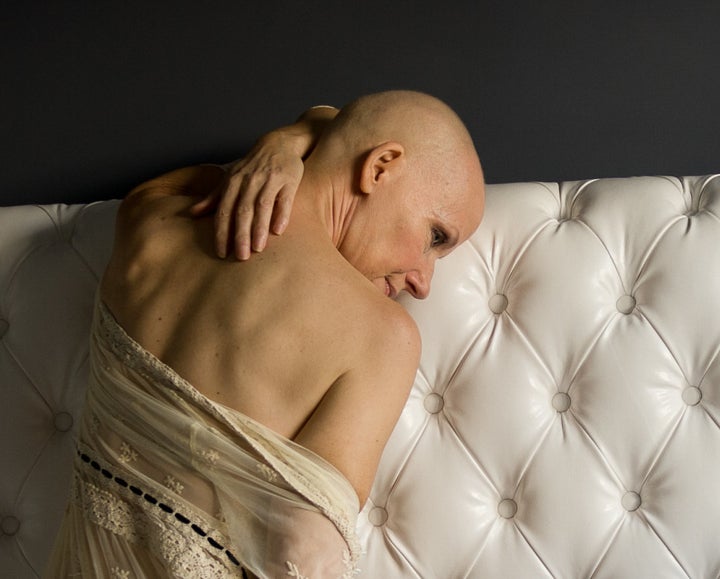 While Jai was certain of what she wanted, it was other people who were questioning her choice to have a flat chest.
"I told everyone I wasn't having reconstructive surgery, but people still asked me why," Jai said. "One friend even asked me what size my new breasts would be. It made me feel so angry, as if losing my boobs was losing my femininity."
Jai requested that the surgeon made her scars as neat and flat as possible, with no lumps and bumps. And when she finally came to terms with her new look, she realised her body had been transformed.
She said: "In the flesh, they're not pretty, it's not something I wish I had, but I still feel great.
"And I don't hide it. When I wear a vest, my ribs stick out further than my concave chest, but I straighten my back, broaden my smile and we are back on track."
Jai added: "I want other women to see what they might look like if they don't have reconstruction and not fear it."