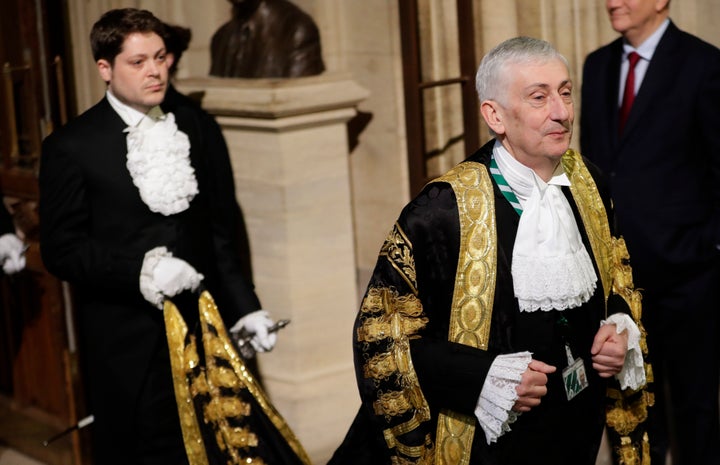 Hoyle said on Thursday it was not for him to "dictate" policy and said it should be "up to the woman".
Under current rules breastfeeding is banned in the chamber. But women have made numerous calls for the restriction to be lifted as part of attempts to modernise parliament.
Speaking to reporters in Westminster today, Hoyle, who is responsible for MPs' conduct in the Commons, said: "My view is, it is up to the woman.
"I think it would be wrong for me as a man to dictate on that policy. If it happens, it happens. I wouldn't be upset by it."
Former Speaker Betty Boothroyd ruled in 2000 that breastfeeding could not take place in the chamber or committee rooms.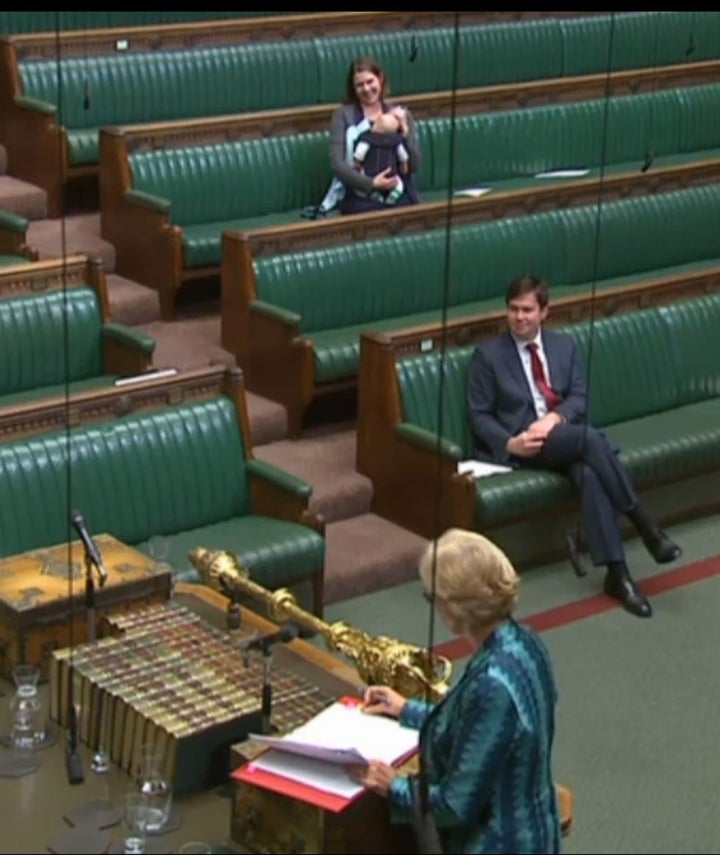 Boothroyd told MPs at the time that neither breastfeeding nor bottle-feeding was allowed.
"I do not believe that the feeding of babies in either the chamber or committee is conducive to the efficient conduct of public business," she said.
"Nor do I think that the necessary calm environment in which to feed babies can be provided in such circumstances."
Michael Martin, who later become speaker, suggested women use a feeding room near where committee sessions take place.
But female MPs have continued to pressure the chair with a series of motions calling for change.
The Commons' administration committee has also recommended allowing breastfeeding "wherever it is appropriate in the Palace of Westminster".
A report commissioned by John Bercow, who stood down as Speaker at the election in December, said in 2016 that mothers should be able to bring babies into the chamber and voting lobbies.
Ex-Lib Dem leader Jo Swinson, who lost her seat in the December general election, became the first to bring her baby into the Commons when she brought son Gabriel with her to a debate on proxy voting for MPs on maternity leave.