A bride got absolutely drenched on her wedding day when her unicorn-themed photoshoot took a turn for the worse.
Sue Allegretta, from Oakland, New Jersey, was hoping to capture a memorable moment with her beloved horse on her big day.
The photos she ended up with are certainly unforgettable.
Allegretta had dressed her stallion up as a unicorn for the photoshoot, which quickly took a funny turn.
Wearing a wedding dress, the bride ended up falling into the water and looked unimpressed as she stood up in the river completely drenched.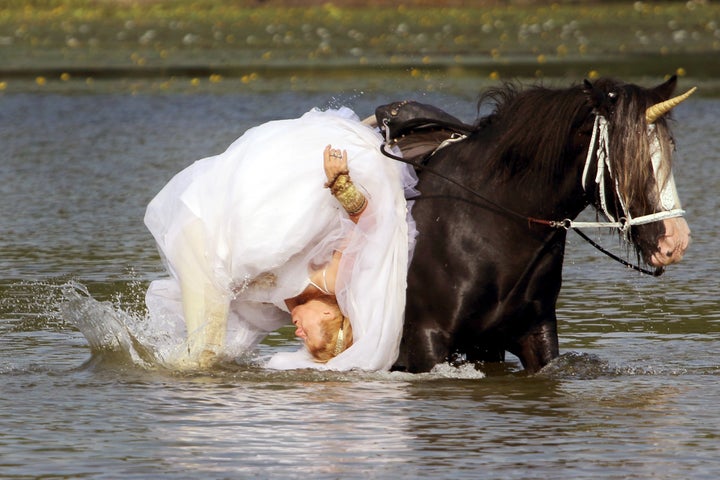 Her friend Mackenzie Vulgaris, 18, helped her see the funny side.
"Sue's horse loves the water and was playing in it," Vulgaris said.
"Next thing you know she's rolled off the horse and landed in the water!
"It was hysterical - I will never forget it."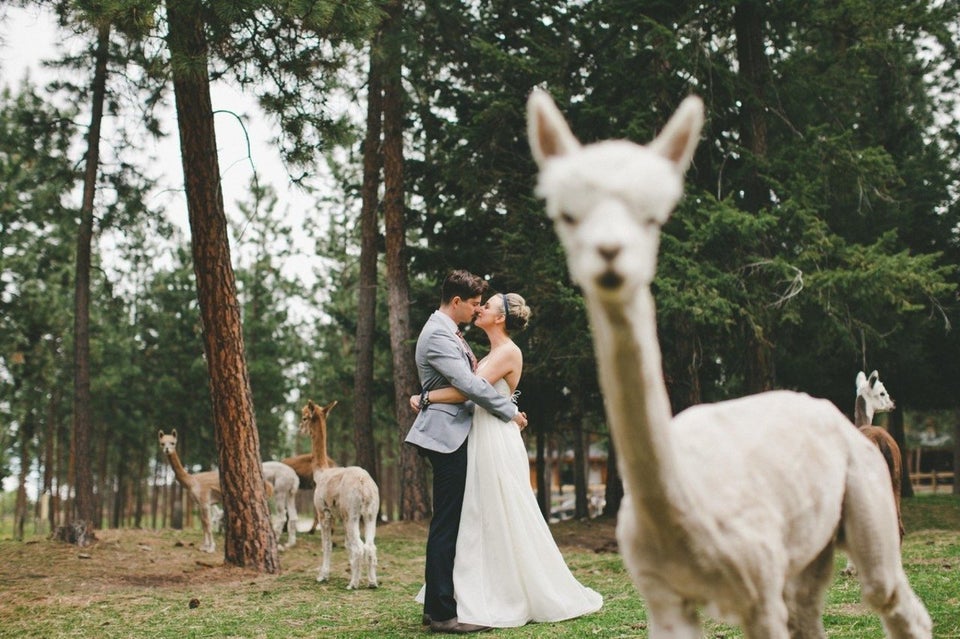 Funny Wedding Photobombs