A bride left her new husband stunned when she serenaded him with a unique version of 'Ice Ice Baby' on their wedding day.
Ina O'Brien, from Ireland, changed the lyrics of the classic Vanilla Ice rap to tell the story of her and Aiden Dwyer's relationship.
"Love has grabbed ahold of us tightly, we're lovey dovey, daily and nightly. Will it ever stop? Oh hell no! Look us two, we're ready to grow," she rapped.
"Four years ago I received a call — attraction happened back in '09, we used to be friends and went to dine. Didn't last long as we were young, now we're back together it's now on forever."
She changed the chorus to tell the crowd she's "Aiden's wife, wife baby", much to the amusement of everyone watching.
Dwyer shared the video on his Facebook page where it has since been viewed more than 200,000 times.
We're sure Mr Ice would be proud.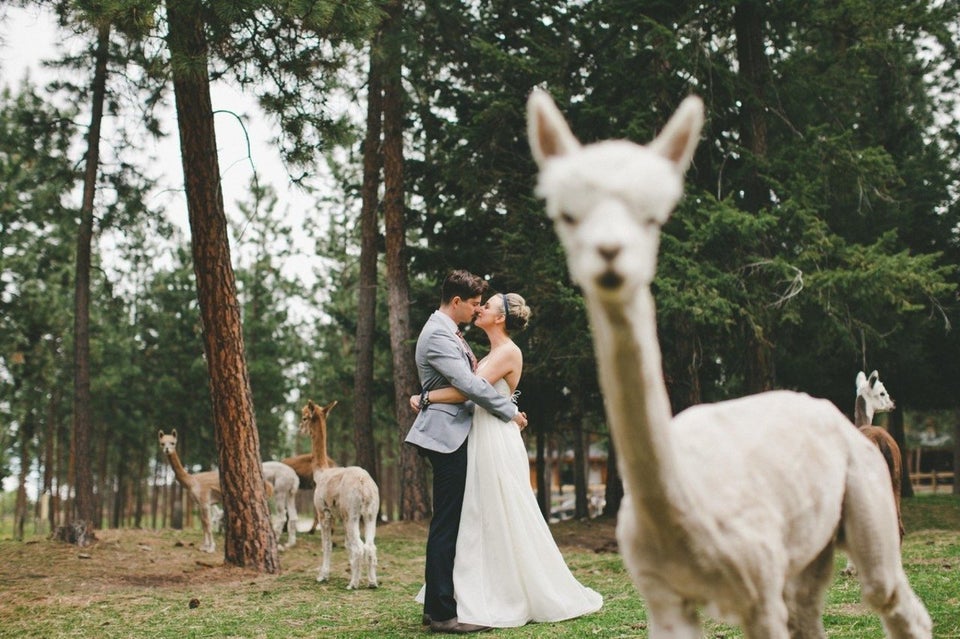 Funny Wedding Photobombs