A bride has asked her bridesmaids to "chip in" for a £5,000 wedding dress - and the act has left some of her bridesmaids reeling.
In an anger-fuelled post, one of the bridesmaids called Hayley said that she might have to "bail" on the wedding and her friendship with the bride.
And to be honest, we can't really blame her.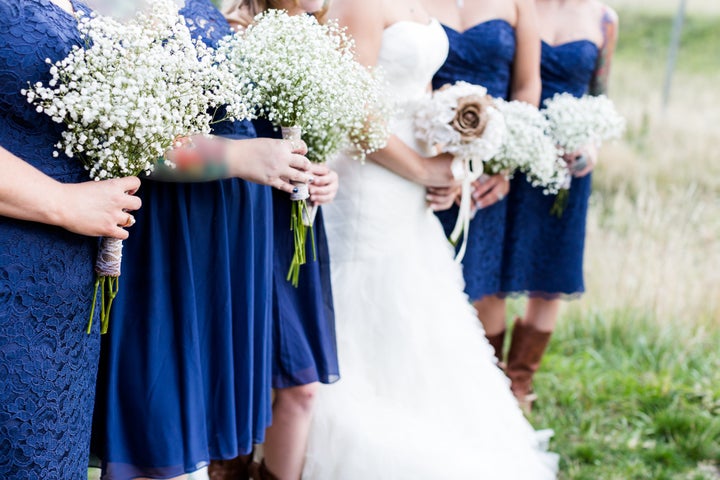 In a post on Mamamia, Hayley told of how she was initially "overjoyed" when the bride, called Caroline, first asked her to be a bridesmaid four months ago.
But she soon came to regret it.
She wrote about how she thought Caroline was a "little overzealous" with group emails asking for input on everything from bridesmaid dress colours to buttonholes for the groomsmen.
One Friday, Hayley, who is a teacher, checked her emails and noticed that Caroline had asked her to send over some wedding cake baker suggestions by the end of the day.
The email read: "Jase and I really want to get a wriggle on with this and need the contact details, price brackets, flavours and an idea of how prestigious the vendor is – in a table would be great. Excel is probably best please. Thanks!"
Understandably, the email left Hayley's blood boiling.
She replied to say that, being the busy teacher that she was, she didn't have time to research copious cake-makers by the end of the day and would do it on Saturday instead.
The following morning, Hayley cancelled her breakfast plans and started researching Tasmanian cake-makers.
Once she'd compiled a list, she sent it over to the bride and received an instant reply: "Thanks for this, would've been really helpful to have it yesterday when specified but I appreciate it."
At this point, many of us would have deleted Caroline from our phone books let alone have had the courtesy to be nice to her. But Hayley thought the bride was just "stressed" and was willing to let it slip.
The final nail in the friendship coffin was a few months later when Caroline found a "stunning satin Marchesa wedding dress", which cost twice the amount of her dress budget - $10,500 AUS, which is roughly £5,300.
After many umms and ahhs, Caroline decided to buy the dress of her dreams and Hayley was thankful that she'd finally get a few weekends to herself.
But it was too good to be true.
That evening Hayley had an email from Caroline with the subject line: "Bridesmaid dress contribution."
In the lengthy email, Caroline explained that the couple had gone way over their bridal budget and would love it if each of her seven bridesmaids could "pitch in" roughly $150 (about £75) each for the dress.
This was on top of paying for their own outfits, accommodation, the hen do, bridal shower and a three-day spa trip prior to the big day.
Hayley's bank account had taken a battering - and this was the final straw.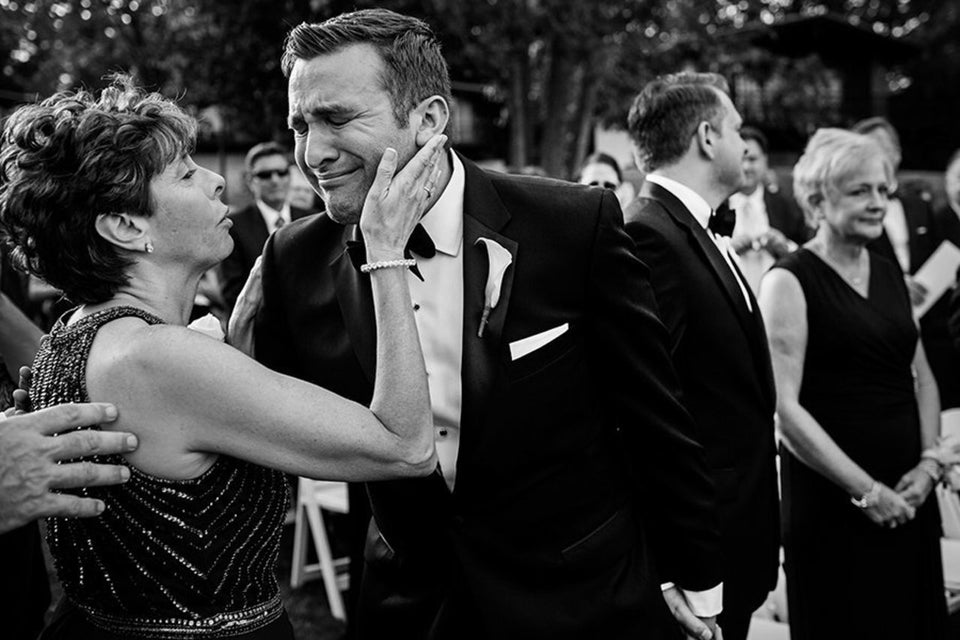 Emotional Grooms At Weddings
"I nearly threw my phone across the room, such was the rage that consumed me," Hayley recalled.
The angry bridesmaid explained that three of the seven bridesmaids replied to the email to say they'd love to put some money towards her dress. But Hayley didn't share their enthusiasm and said she might have to "bail on this wedding and friendship".
When the post was shared on Facebook, users were quick to comment on the bride's behaviour.
One woman branded the bride's actions as "low and embarrassing", while another said the bride was a "monster" and advised Hayley to "run now".