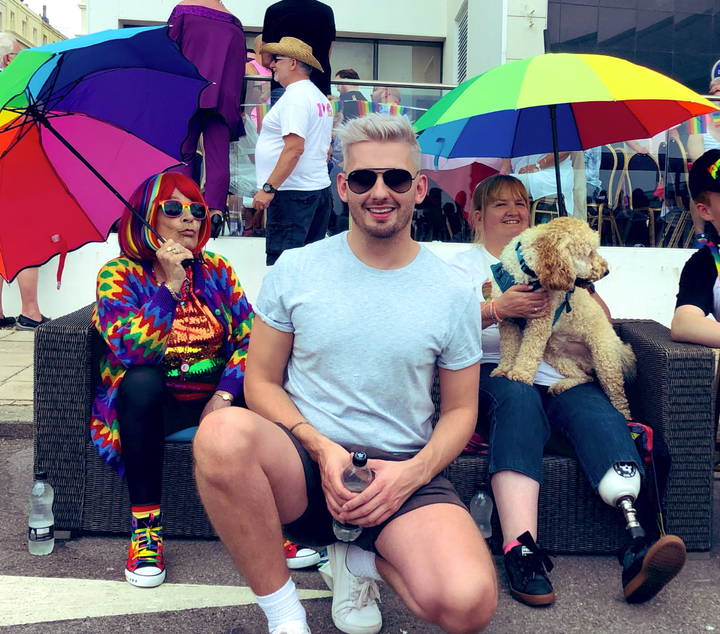 It was meant to be a day for celebration and making happy memories, but Brighton Pride was tainted for some attendees this weekend.
Liam Hackett, 28, who is CEO of anti-bullying charity Ditch The Label, was looking forward to seeing Kylie Minogue perform in his hometown – and was even more excited to share the moment with his mum, an amputee, and his grandma, who has terminal cancer and wanted to tick Brighton Pride off her bucket list.
But he claims the trio were confined to a blue 'disability tent' with no view of the stage and – along with others – were unable to see part of Kylie's performance. Some were reportedly left in tears because of it, while others went home.
"The whole thing was awful. It was stressful, it was humiliating," Hackett told HuffPost UK.
After he and others took to Twitter to complain, Brighton Pride issued an apology. The event organiser said 275 people used a range of access services at the park, but the viewing platform for the main stage could only accommodate 100 people.
"We are sorry if some Pride-goers were unable to be accommodated at the viewing platform later on Saturday night," Becky Stevens, head of operations said, explaining that more than 100 people with accessibility requirements "enjoyed" the main stage shows on the accessible viewing platform.
She added that it was on a first-come, first-serve basis: "We encouraged people with accessibility requirements to contact us after purchasing tickets, so that we could help to make their day as inclusive and enjoyable as possible."
Hackett shared photos of the accessible viewing platform and estimated it would've accommodated roughly 30 wheelchair-users, rather than 100.
"Over 60,000 rocked up to @PrideBrighton," he tweeted alongside a picture of the viewing platform, "and the organisers say they are proud of the space they created for people living with disabilities. Here you go. Here's the allocation, plus the infamous 'disability tent'. Probably enough room for 30 wheelchairs, yet a need for hundreds."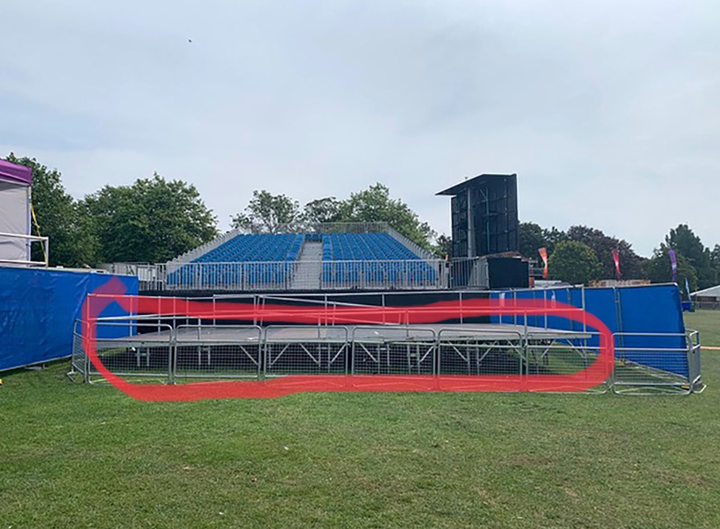 Hackett claims he spoke to a member of security to ask how to get onto the viewing platform, but was told they were at capacity. "About halfway through Kylie's set, mum and grandma were distressed, and I demanded to speak to a decision-maker who works for Pride," he said.
He pointed at a VIP platform where there was space and asked if they could go there instead. They were told they could occupy the empty seats, but they faced another struggle getting past security. "Eventually they let us through," he said. "But every time my mum or grandma went to the loo, they had to have another argument [because they didn't have a VIP wristband]."
Steph Weller, 22, from Hampshire, says she was denied access to the viewing platform and managed to find a screen to watch Kylie on. But she says it was at an uncomfortable angle and she feared for her safety, so she said she had to leave.
"From the access tent you couldn't see any of the event at all as it didn't have any screens in," the travel and lifestyle blogger told HuffPost UK. "The main event area was already full and the viewing platform was also full. The only option was to try and watch one of the screens from an awkward angle, and that's if you could see over the tarpaulin-covered fencing that separated different parts of the event."
Weller said she left the event "about five minutes into Kylie's performance" as "it just wasn't safe for a wheelchair user".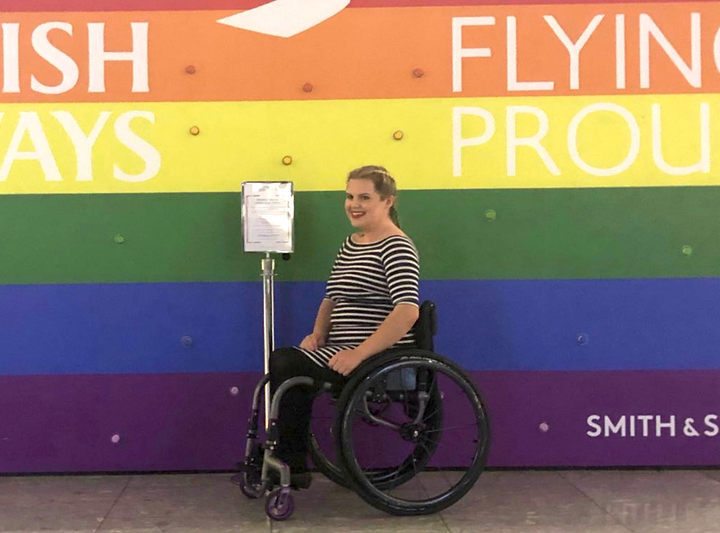 The chair of Disability Pride Brighton, Jenny Skelton, said her daughter Charlie, 22, who has two rare genetic disorders and severe learning disabilities, was left in tears when they were confined to the tent – with no view of the stage.
"Charlie didn't understand why she couldn't see Kylie," the mum told HuffPost UK. "She had been so excited for months and was inconsolable. She couldn't stop crying."
Skelton wants Brighton Pride to acknowledge that mistakes were made instead of making "excuses" and added they should use what happened as "a learning curve".
Ultimately, she wants there to be sufficient space for all disabled people, not just some, and added that there need to be contingency plans if there are more disabled people than spaces allocate for.
Both Skelton and Hackett stressed the importance of empathy training for staff, so they can better handle these situations. "All contracted staff need training on how better to speak to people with various needs," Hackett said. "I think all of those things are reasonable. We're not asking for the world."