Britain First held a "day of action" in Oldham on Saturday although you'd be forgiven for not noticing.
The far-right group's protest appears to have passed by largely unnoticed despite some incredibly loud bagpipe music and the enthusiastic distribution of a few leaflets.
Here are five reasons it was a bit of a flop.
1) Barely anyone seemed to take any notice.
While filming a short clip for Facebook, only one person wearing a backpack and a cap can be seen anywhere near their stall in the town centre.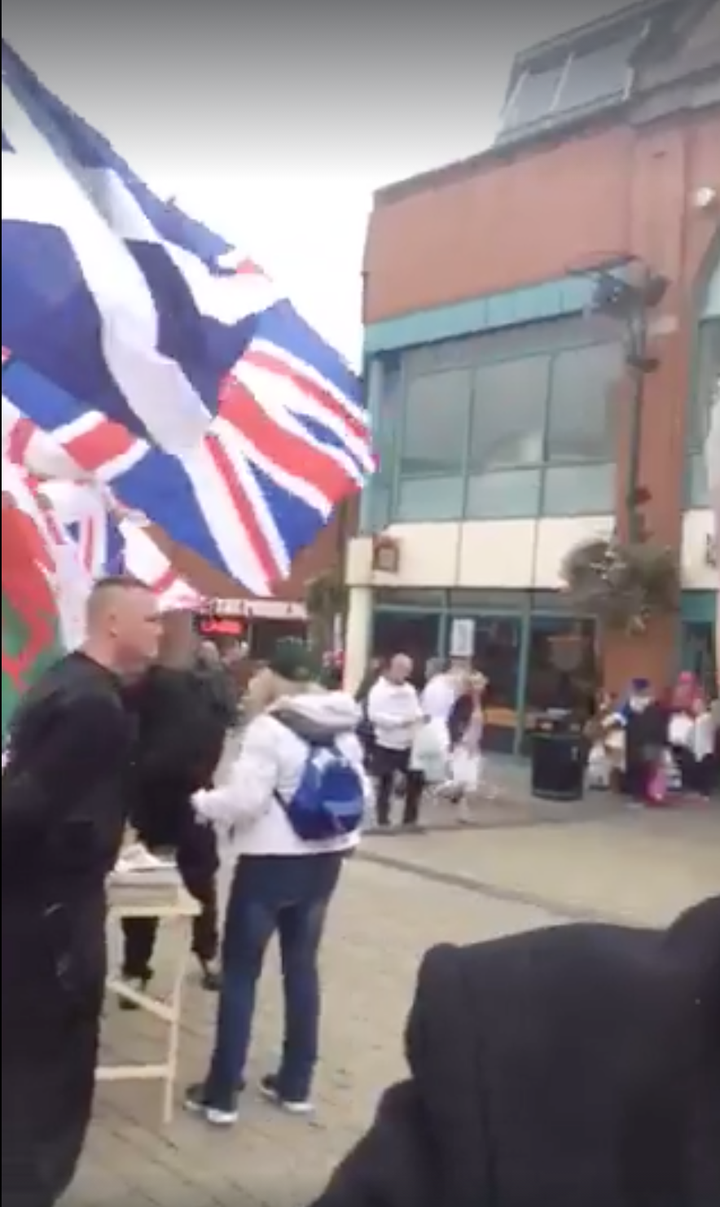 In fact there are more Britain First members than supporters.
2) Their fears of an Islamist takeover of Oldham appear unfounded.
By leader Paul Golding's own admission, evidence of the town being a "Muslim stronghold" is not in abundance.
He says: "What's surprising me most is obviously Oldham is well-known as a Muslim stronghold, got a very high percentage of the population is Muslim (sic), and we're not seeing it in the town centre today."
Oldham does indeed have a higher Muslim population than the national average (25% compared to 3.1% across England), but what constitutes a "stronghold" is unclear.
3) The music appears to have overshadowed their message.
During the clip Golding says: "We've had a lot of elderly pensioners coming up to us and saying they like the British music, they haven't heard anything like that for a long time."
4) Social media reaction.
A thorough search of Facebook, Instagram and Twitter reveal the following posts.
5) Reaction on the Britain First Facebook page.
The top-rated comment on Paul Golding's video is currently this...