'Britain's Got Talent' contestants The Togni Brothers suffered a rather unfortunate incident during their performance on Thursday's (26 May) semi final.
The acrobatic siblings were trying to pull off an impressive trick on the ITV talent show, when one of them had rather major fall.
The stunt saw one of the brothers standing on the base of the other's feet, but as he went to perform a somersault, he came a cropper and instantly fell to the floor.
However, the pair proved what professionals they were when they dusted themselves down and carried on with the rest of the routine.
Simon Cowell, Amanda Holden, Alesha Dixon and David Walliams all got on their feet to support the boys, with Alesha remarking: "That is life, you take a stumble, you take a fall, but you get up stronger and you carry on and that's what you did. People are going to love you even more for that now."
Simon added: "That's what happens on live TV sometimes. A dangerous act will go wrong. I wouldn't say it went wrong, but it was a slip. It made you human, it also showed that you've got guts, and in a weird way it made the whole act more exciting, so I applaud you."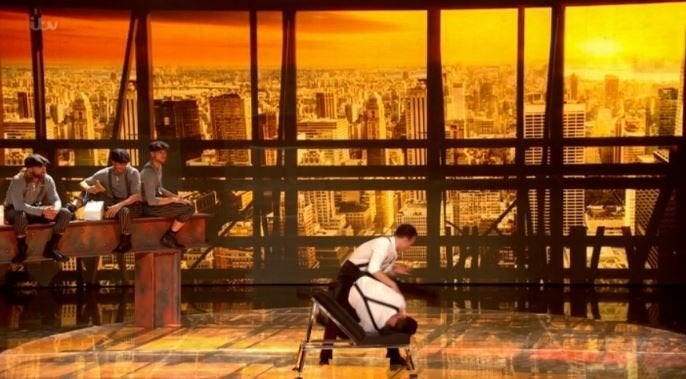 Insisting they were ok after the mishap, the lads told hosts Ant and Dec: "You can train as much as you like, but it's a live show. It demands a lot of strength and it is risky so it can happen."
Take a look at more on-stage falls in the slideshow below...
'Britain's Got Talent' continues on Saturday at 7.30pm on ITV.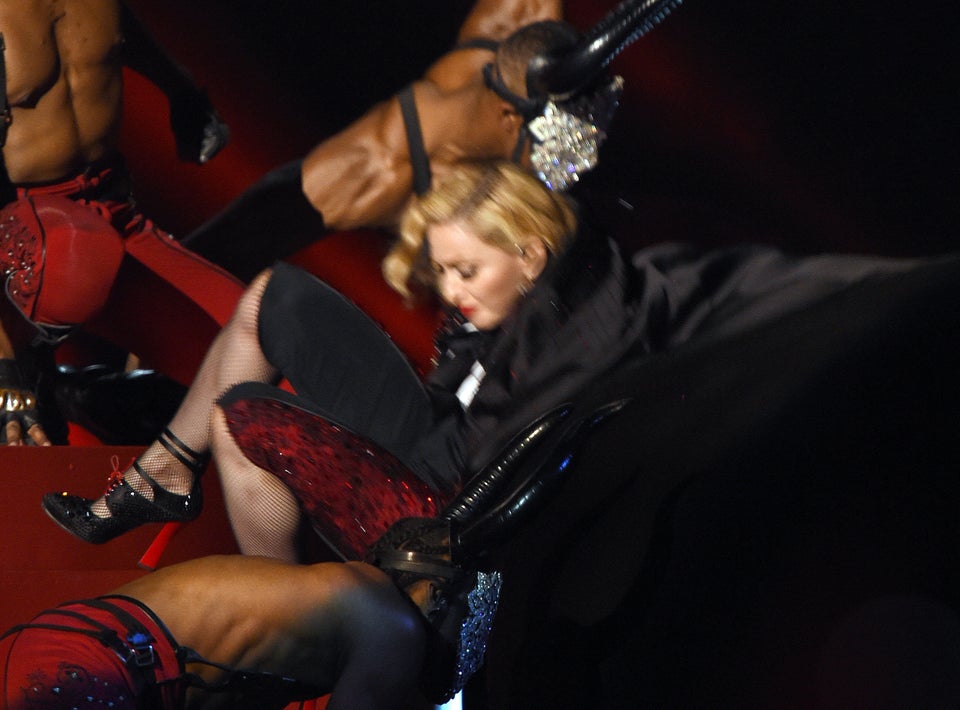 On-Stage Tumbles
Related